It was once a stadium that meant so much to so many across Kilkenny.
Buckley Park, the former home of EMFA and then Kilkenny City, was the heartbeat of soccer in Kilkenny for so long where supporters would gather to support their local team irrespective of their standing.
The image below shows the stadium and pitch when it was managed by the powers that be.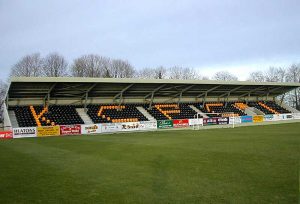 The only soccer stadium in the county, the venue located on the Callan Road also hosted six Republic of Ireland U21 international games in its pomp.
See also: Potential LOI club possibly coming to Kilken….oh it's Kerry
However, for people who hold the former local treasure close to their hearts, its current state will fill them with frustration and a sense of what might have been.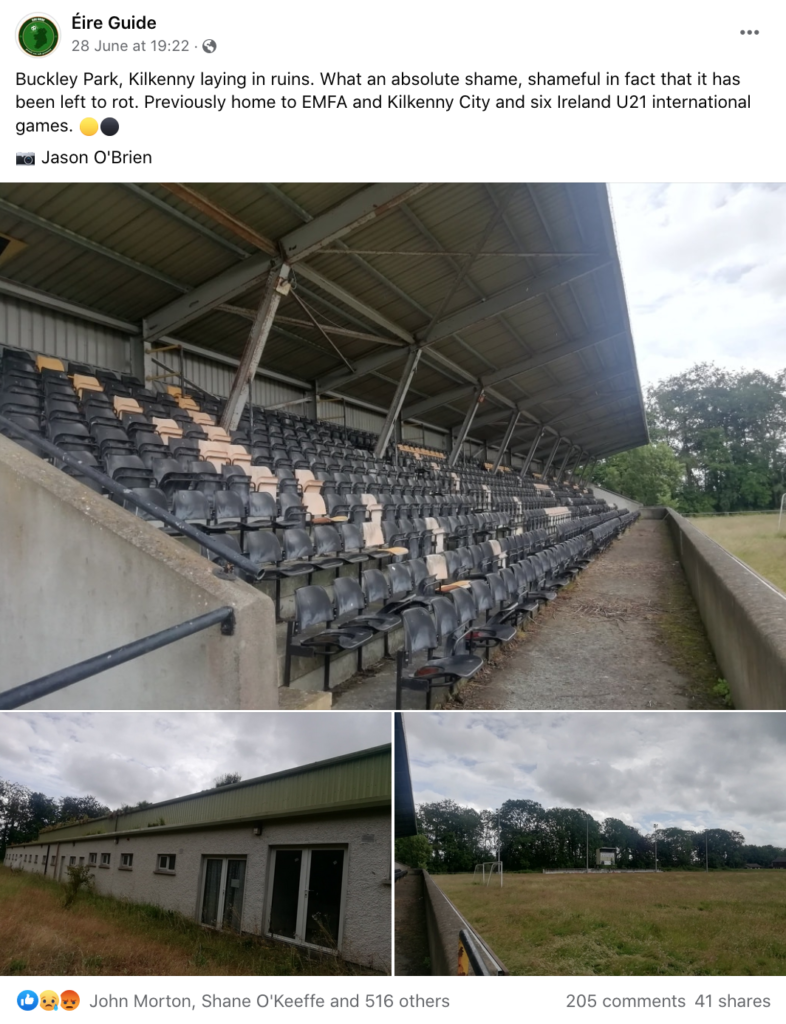 It has not been used for years and it's clear to see that is the case with new photos of the stadium showing how it has not been cared for.
A gem of Kilkenny has become an eye-sore, but the memories will always be cherished.
Photos: Jason O'Brien via Facebook