When it comes to All-Ireland finals, Kilkenny's Grace Walsh has been there, done that – on both sides of the result.
Having made her debut in 2011, Walsh was there for Kilkenny's All-Ireland final win in 2016 – her first – as well as the subsequent final defeats in 2017 and 2018. Kilkenny were well beaten in the 2019 decider by Galway, only to wrestle the O'Duffy Cup back from the Tribeswomen in 2020.
Croke Park was empty that year, the game was at night time, it was December and in the grand scheme of things we were lucky to see it at all given the late start to proceedings. On Sunday, almost 24,000 fans got to watch Grace Walsh, Kilkenny and Cork in action.
"To be honest, 2020 was so, so special because it was so different", she told KCLR after Sunday's All-Ireland final win.
"But sitting here with my family, brothers, sisters – sisters to me now that they're married into the family – parents, nieces, nephews, there's no feeling like it."
On the match itself, that's on another level entirely with fans billing it a game for the ages.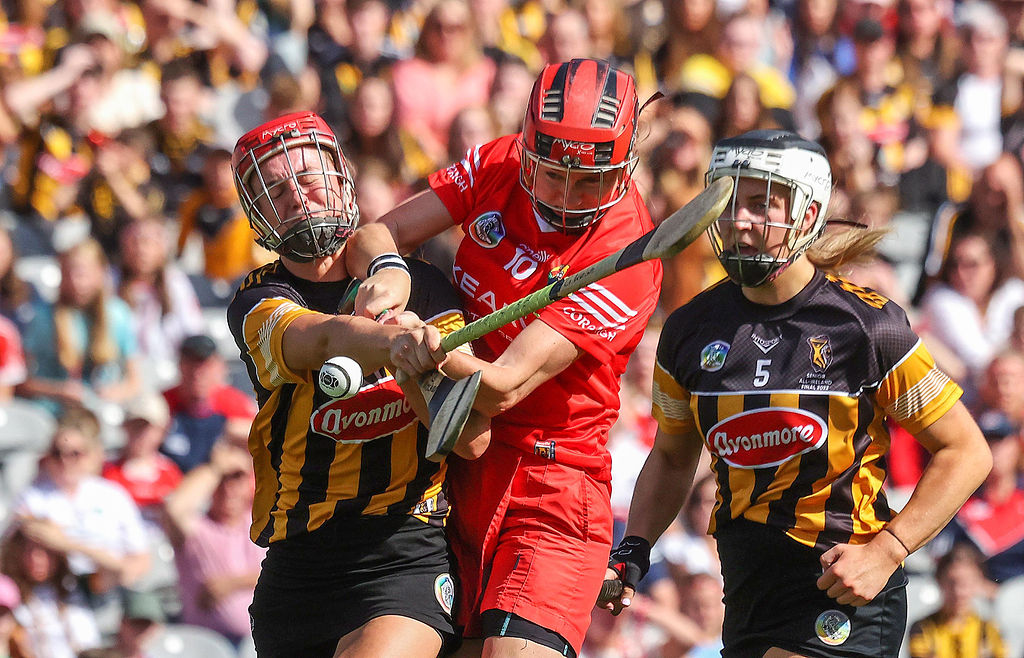 "It was actually breathtaking, I felt like I couldn't breathe for most of the game. It was one of the toughest games between the semi-final and the final. At the final whistle, I think the majority of us couldn't even jump up in the air, we were so wrecked, to be honest. It's an absolute buzz, we're after getting over the finish line on top."
Spectators were concerned for the Tullaroan native's wellbeing, a last-ditch block denying Katrina Mackey a certain goal opportunity looking like the catalyst for what was being portrayed as a game-ending injury. The Walsh clan, as is well documented, are made of stern stuff.
"I was grand", she says of the knock, fears around the Hogan Stand that she may be withdrawn before half-time.
"I was just taking my time for a few minutes. We knew there was no other outcome other than us coming out on top and that's what matters."
With a third senior All-Ireland medal secured, it's time for the celebrations in Kilkenny at Monday night's civic reception (those having started with the River Court banquet on Sunday).
"It's going to be so special. Looking out at the crowd and the supporters this year is going to be sensational, I cannot wait. It's great to have the supporters and family around. "