Five Kilkenny Storm players and their manager Paul Cummins have been picked to represent Ireland at the World Skate Games in Buenos Aires, Argentina this October.
Only one player returns to the side after their strong showing at the 2019 games which included wins over China and India.
The Kilkenny contingent includes Bryce Cummins, Adam Fonin, Mikatu Chouhunou, Matthew Quinlin, Robert Young, and Jamie O'Brien.
The rest of the squad consisted of players from the Armagh Stars, Ballymena Vandals, Bangor Chiefs, Cork Wolfpack, Flying Ducks & Midland Thunder.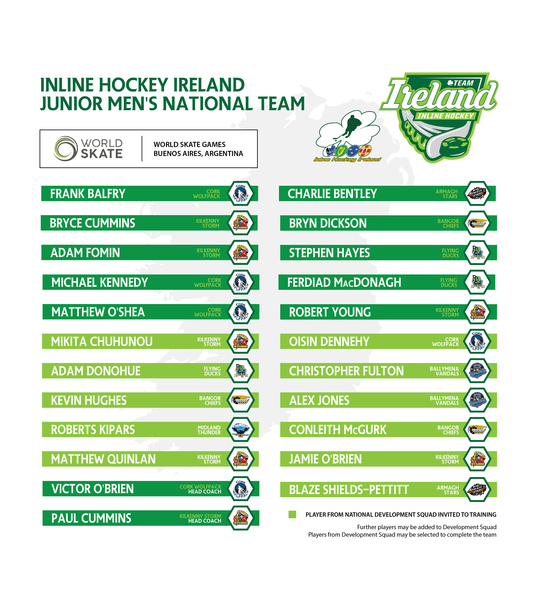 Despite the lack of facilities available for Kilkenny youths to train, it is staggering the amount that will represent the country. We wish them the best of luck going forward for the season.