It's semi-final time for Kilkenny this weekend as they hit the penultimate stage of the Leinster senior camogie championship.
Tickets: Get your ticket details for that game here.
Kilkenny got off to a slow start against Wexford last weekend but walked away from Enniscorthy with a nine-point win.
For manager Brian Dowling, he knows that the provincial championship and indeed this summer's All-Ireland tilt is all about getting the right mix of youth and experience.
"It's a new team, we had a very young team out there. People have to realise that", says Dowling.
"We don't have the Anne Daltons, the Anna Farrells, the Davina Tobins, the Collette Dormers, Meighan Farrells anymore. We have a huge amount of new girls here and we have to give them time, we have to be patient. They're the new girls of Kilkenny. The likes of Niamh Deely, and Michelle Teehan, they're knocking around the last couple of years but they're stepping up now and being leaders on the team."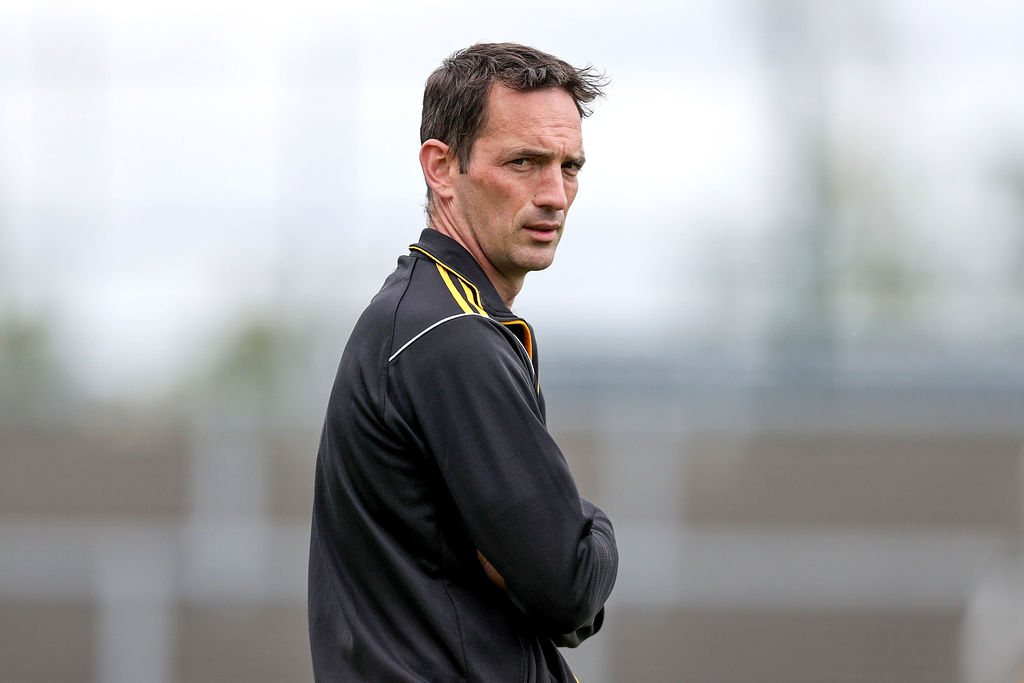 "We're trying to find our best team, we put out our strongest team (against Wexford). We want to try and get the right balance on the team."
"I've already said it but we're missing a lot of experienced players in the last couple of years, especially in the middle area. It's about getting the right balance with youth and experience. We have what we have now and these girls are putting in a fantastic effort."
"It's just to give them the confidence now that they're able to play at this level and winning at Leinster is the best way to do it."
A quick turnaround
It will prove a quick week for Kilkenny who returned to training on Tuesday with a light pre-game session pencilled in for this Thursday.
Offaly await in the semi-finals of the Leinster senior camogie championship in Birr with the winners going on to a final that forms part of a double-header in O'Moore Park on Saturday 14 May as Galway travel to Laois in the Leinster senior hurling championship.
"We're looking forward to Saturday again against Offaly", says Dowling.
"The Leinster championship is there, it's a trophy to be won so we're going all out to win it. There's not too much we can get done during the week but it's important to get these championship games in and if we stay winning it builds up a bit of confidence in the group."