Carlow county board is understood to be very annoyed at a decision by the GAA not to move their scheduled game with Down in the National League to what would be considered is a more appropriate venue.
The national league fixtures were published on Thursday with the Carlow hurlers due to head to McKenna Park, Ballycran for round two on Sunday the 16th of May for a 1pm throw-in.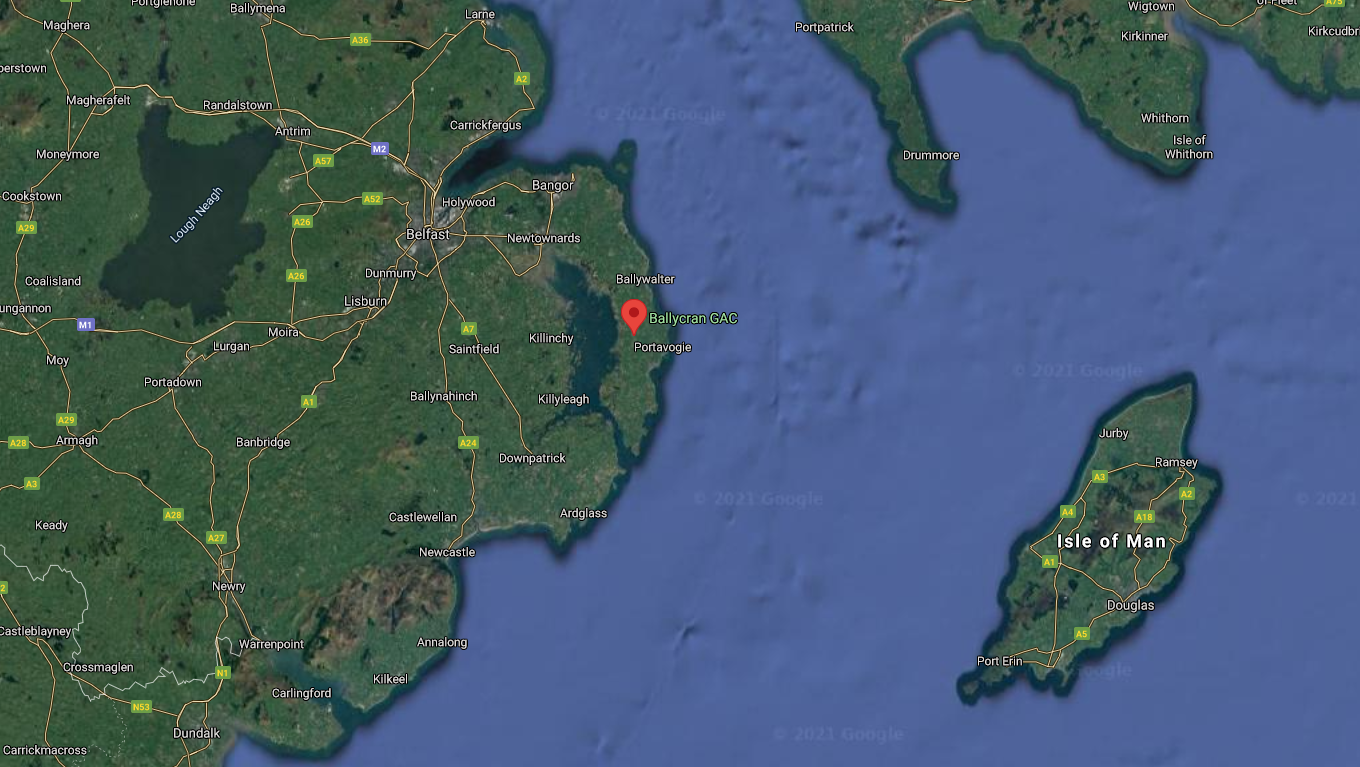 As you can see above, Ballycran is close to the coast with Strangford lock on the other side and no motorways serving it. It's 323kms from Borris in Carlow and around four hours plus on a bus if you didn't stop on the way.
Scoreline understands that Carlow GAA wrote to Croke Park to review the fixture in the context of the distance to travel, the current covid guidelines from the GAA, and how they vary between the Republic and the North.
Carlow would have to organise hotel stays for all players and staff and the current situation means they'd all have to have separate rooms, which comes at a significant cost to the county in the current climate where money is scarce.
Contact with Down
We understand the county board was told by the GAA to contact the Down county board, as you can imagine, Down politely declined the request to move the fixture, and as you can understand, they've only two home games and don't want the upheaval themselves of finding a venue somewhere else.
Carlow went back to Croke Park to review the situation in light of the pandemic and restrictions, however, the GAA didn't budge.
Covid Guidelines
A source in Carlow GAA said the decision "flies in the face" of the GAA guidance on Covid-19 and can't understand why a more appropriate venue in the South of the county of Down could be used instead.
This would also have meant they could have done the trip in a day, cutting out the overnight costs.
Footballers
To compound the issue, the Carlow footballers are in action the night before against Waterford with a 7 pm kick-off. Dungarvan is already a good spin but add in staff and volunteers having to get up the following morning and the travel to the North, that's a tough one no matter what way you look at it.
South Carlow is where the majority of Carlow's county hurlers are, it's a fair journey for an amateur sportsperson to have to do, surely there's a more common-sense solution you would imagine?
Check out our latest Clash Act podcast with Carlow football manager Niall Carew.