Carlow
Carlow 10 Wicklow 13
Carlow suffered the heartbreak of a last gasp drop goal which deprived them of a draw with table topper Wicklow in their Leinster League match at Oakpark on Sunday.
Indeed a win against Wicklow who was finalists in the recent Colm O Shea League Cup would have been a fair reflection of the game as it played out on the field.
Between narrowly missed kicks, being held up over the line three times and botched scoring opportunities, Carlow left a lot of points behind them on Sunday. But Wicklow too missed chances in an entertaining game that swung from end to end. Only last-ditch tackling and covering by the home team kept their score down.
With the aid of the breeze, Wicklow had the upper hand early on. In the 13th minute, their scrumhalf took a quick tap penalty. First, they went left and then right in a good passing move which saw their winger Aaran Byrne scoring near the corner. Outhalf Niall Earls added the conversion and then scored a 45-metre penalty on the half-hour to put the visitors into a 10 nil lead.
From the start, Carlow had the edge in scrums but lineouts were problematical. On 34 minutes Richard Whyte opened Carlow's scoring with a 40-metre penalty in front of the post.
Coming up to half time Wicklow centre Shane Farrer was sin-binned for a deliberate knock-on.
Carlow started the second half with the breeze and with a man up. Almost immediately they were into the visitors 22. Wicklow lost their influential out-half Earls and their marauding number 8 to injury.
James Nolan came on to add power to the Carlow pack. For an age, Carlow was camped on the Wicklow line but was unable to score. After one turnover on their own line, Wicklow spread the ball wide ran upfield and only last-ditch tackles on the Carlow 22 prevented them from scoring.
During this time of Carlow dominance Richard Whyte was narrowly wide with two penalties that were very kickable by his standards.
On another occasion, a huge Richard Whyte clearance from his own line rolled into touch metres from the Wicklow line. Under the new rules, this was a Carlow throw-in but the ball went astray and another Carlow scoring chance went a-begging. Was Carlow ever going to break this Wicklow resistance the Oakpark supporters wondered?
Late in the second half, Carlow had another long session camped on the opposition goal line. Again there were bodies flying into do or die tackles. Eventually with five minutes left Carlow got their breakthrough. James Nolan made the hard yards. Jeff McDermott now on as replacement scrumhalf, was behind him and got the invaluable touch down beside the posts. Richard Whyte converted to tie the game at 10 each.
With momentum in their tank, it was hoped that Carlow would score again and win. But from the restart, Carlow conceded a number of frustrating penalties. At least two of these seemed very harsh. With their placekicker off the park, Wicklow kept kicking for territory till they reached the Carlow goal line. Now it was the home team's turn for a desperate defence.
Indeed Carlow had driven Wicklow from their own line back at least 15 metres out when the ball was passed to Wicklow full-back Ben Watson. From 30 metres out in front of the posts Watson drop-kicked the ball over the bar to break the hearts of the Oakpark faithful and allow the referee to whistle for full time.
After they get over their disappointment Carlow players can reflect and gain confidence from the fact that they came close to beating one of the top teams in the province.
Carlow J 1
Richard Whyte, Johnny Crossley, Dan Crotty, Sam Cullen, Cormac Murray John Whyte, Isaac Daly, Larry McGrath, Evan Gordon, Ross Byrne, John Lyons, Owen Edgehill, Conor Moore, Conor Treacy, Wes Shirley
Subs: Alan Byrne, James Nolan, Paddy Mackey, Jeff McDermott, Calum Murphy.
Wicklow J1
Ben Watson, Oscar Hayes, Shane Farrer, AlexPorter, Aaron Byrne, Niall Earls, Mark Higgens, David Nicholsan, Jack McKenna, Stephen Swan, Jack McGrath, John Jenkinson, Dylan Byrne, Tom Maguire, Savanaca Tuimatanisaqua.
Subs Mark Cullen, Neill Kearney, Cian Reynolds, Jack Dunne.
2nds game
Carlow 24 Wicklow 22
In this game visitors Wicklow crossed the Carlow try line before even a minute had elapsed. Wicklow gathered their own kickoff, spread the ball wide and scored a try in the right corner without a Carlow hand touching the ball.
This shock concentrated Carlow mind and for the rest of the 1st half Carlow dominated both territory and possession. However, Wicklow defended resolutely. In a rare visit into the Carlow half, aided by three penalties against Carlow for holding onto the ball after the tackle, Wicklow scored from the third penalty to make it 8 nil for the visitors.
Eventually just on the stroke of halftime after being camped on the Wicklow line for ages, Carlow broke through with a touchdown by hooker William Ganley. The conversion was missed to leave the score at Carlow 5 Wicklow 8 at the interval.
Carlow continued to dominate in the second half especially in the pack. 10 minutes in Carlow secured the ball from a Wicklow scrum put in. The ball was swung wide. Ed Keating and Jack Hickey broke tackles and put Sam Dunne in at the corner. Outhalf Liam Slater was wide with the conversion but 4 minutes later slotted a penalty to put Carlow into a 13 – 8 lead. Another Dunne try plus a couple of Slater penalties pushed this out to 24 – 8. At this stage the visitors needed three scores to win. The visitors were tiring and when their heavy props left the field the referee had uncontested scrums.
With only minutes remaining Carlow gave their subs a run and took their foot off the pedal. Wicklow seemed to get a second wind and scored two late converted tries. The second of these, came in the last play of the game and brought the visitors to within two points of the Oakpark side. Probably this score flattered Wicklow.
Carlow seconds remain unbeaten in their league and lie second in the table. They play with enthusiasm and commitment and apart from a couple of exceptions, they are a very young side.
Carlow J2
Sam Dunne, Padraig O Connor, Dave McDermott, Tom Bolger, Bobby Cope, Liam Slater, Alan Owens, Cian Clarke, William Ganley, Rhys Roberts, Zach Fitzhenry, Anthony Mannion, Steve Treacy, Jack Hickey, Scott Neale.
Subs: Stephen Horgan, Matt Keogh, Ed Keating, Niall Finnegan, Darragh Brennan.
Kilkenny
The Kilkenny J1's were defeated in their Leinster League 1A game on Saturday.
Monkstown got the better of them on a scoreline of 34-20.
Kilkenny's women's team however returned to competitive rugby action with a 10-0 victory over Tallaght on Friday.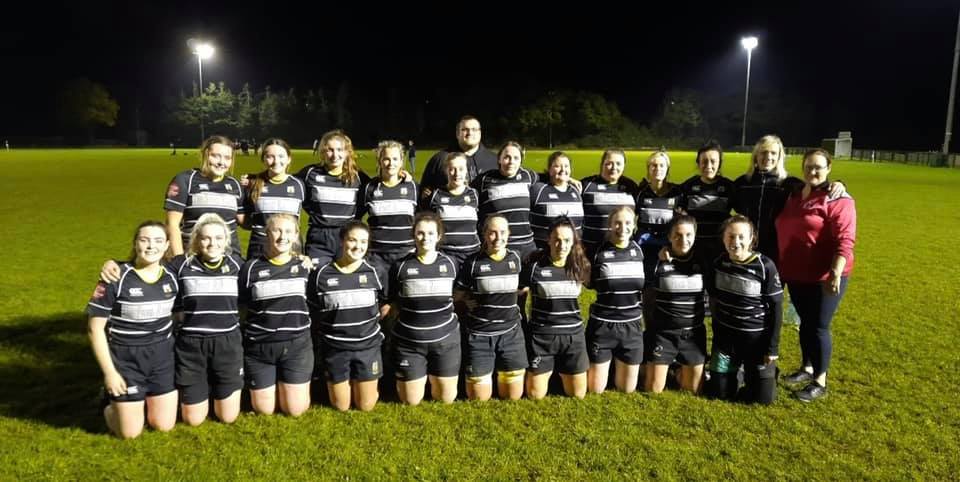 Tullow
Tullow lost 7-3 to Cill Dara in the Leinster League on Sunday.
The side is struggling with the lack of experienced players and this is their second loss in as many weeks.
The underage teams for the club are busy and you can read about their games here.
Check out our weekly rugby podcast below, talking all things Carlow, Kilkenny, Tullow and more.