It was a very busy weekend of fixtures for Carlow Kilkenny FC with oppoenents from all across Ireland.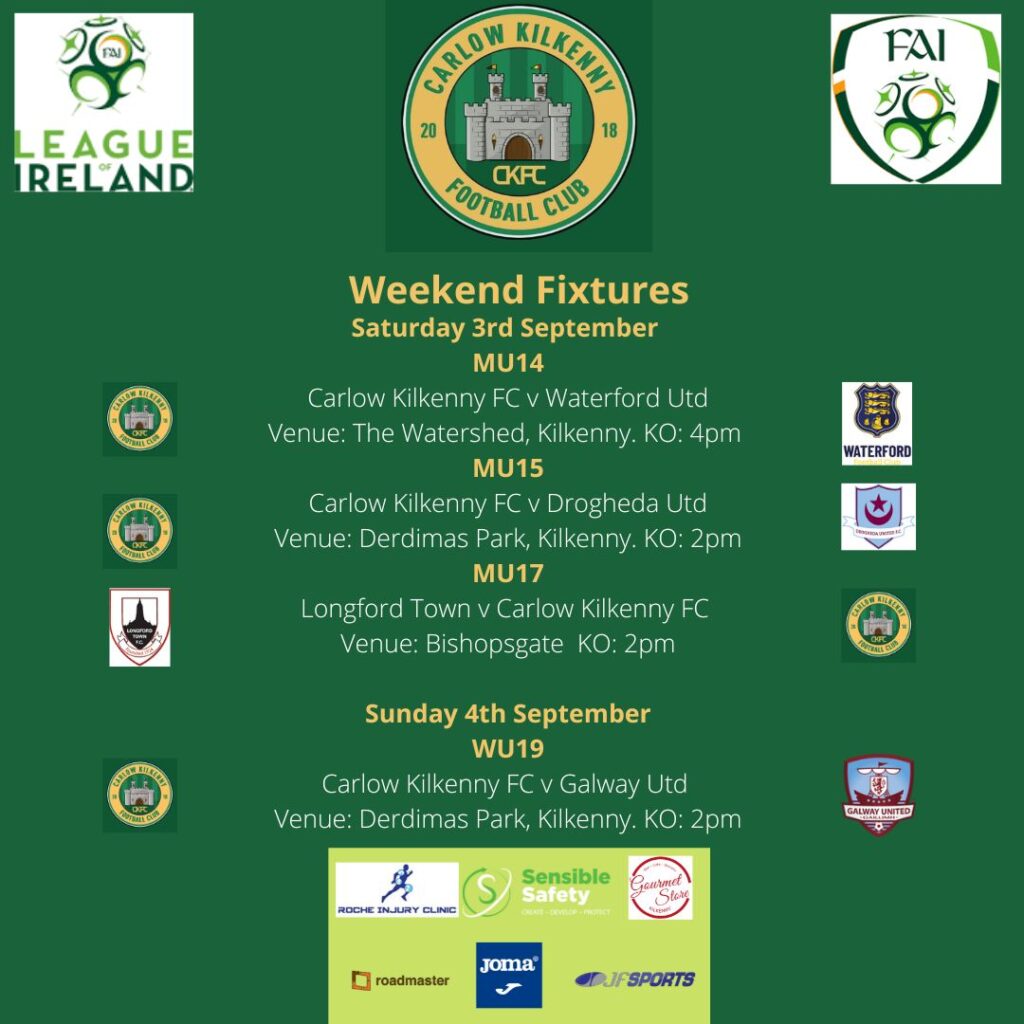 Saturday
MU14 won 4-0 against Waterford
MU15 won 5-0 against Drogheda
MU17 lost 3-2 against Longford

The side fought valiantly from being 2-0 down after 16 minutes. However never giving up, the Carlow Kilkenny youngster came back to level the game at 2-2. They had a chance to snatch the victory at the end but failed to convert and then in an unfortunate turn of events Longford went down the other end to grab their third goal, picking up all the points.
Under14 Highlights
Match highlights U14 v Waterford FC pic.twitter.com/YsDiKmILHQ

— Carlow Kilkenny F.C. (@cwkkfc) September 4, 2022
Sunday
WU19s draw 1-1 against Galway
Hannah Kehoe scores the goal to secure a point against Galway. Well done to all the Girls and their Coaches.
We recently spoke with carlow Kilkenny coach Mark Ross, have a listen back to that interview on Scoreline Extra below