Last season was a season like no other for junior soccer in Kilkenny.
The season had only just begun before it had to be called off once again due to the pandemic.
As players, coaches, managers and fans, we were fortunate enough to be able to resume cup competition last June – a real triumph all things considered.
Now, with restrictions easing, games returning (maybe even some more fans on the sidelines), it looks like we've got some more changes coming down the line.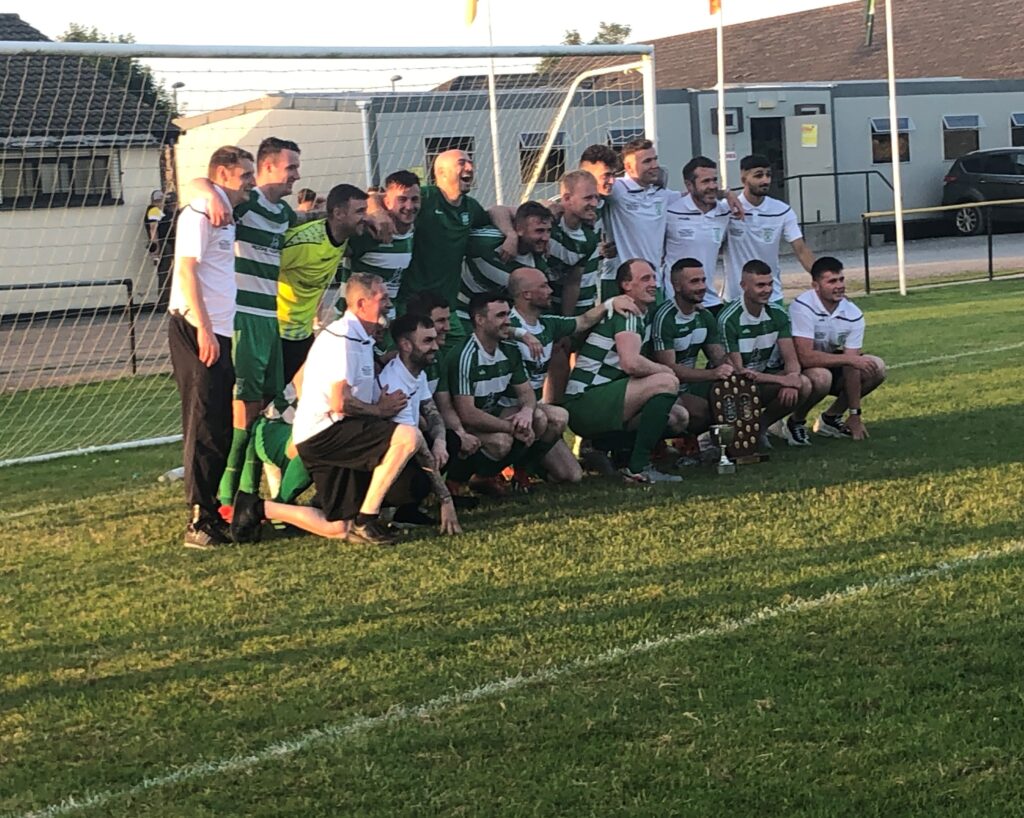 Covid Ruling
Earlier this week, Scoreline received an email distributed to clubs across the KDL.
Scoreline understands the ruling also extends to schoolboy / schoolgirl grades in the county and pertains to Covid-impacted fixtures.
"To all Club Secretaries
The Kilkenny & District League management committee have decided that any team who have a positive Covid-19 or have to isolate due to close contacts will have their fixtures called off and the result will be awarded to their opponent."
It's short and sweet but unlike the leniency seen in some leagues elsewhere in the country or indeed around Europe where alternative dates are offered or close-contact testing is considered, games will now be declared walkovers.
We return to one of the sources of conversation.
"You can see where this is an issue right? So if a team follows the correct procedure, they get punished. What we're going to see now is teams inclined to be not so forthcoming (sic) with team information or risk dropping points."
"I'm not questioning the integrity of any team, whatsoever. But here's lads that may be in bother health-wise but they'll play on or they're allowed to play on because those three points could be the making or breaking of your season, or it's the difference in you getting a crack at the cup or not."
Another club was in contact saying "We are dumbfounded over it"
Note: Please see HSE guidelines on close contacts for those vaccinated or not.
"If we sometimes have keep quite about lads togging out for a soccer team so their GAA team doesnt find out, it can be kept hush hush about this."
Thankless task
"It's a thankless task" we're told when it comes to the position of the board or league organisers.
"Covid's a tough nut to crack. Games are getting rescheduled, someone fires out the excuse of the Covid because Johnny the big goalscorer is heading away for the weekend with the missus. Happy days."
"Look, it's a fine line. I don't envy the committee having to come up with the rulings but like, ask the clubs."
"I don't have the answer, I'm only the messenger here because some clubs are afraid to speak out but why not put it to a league vote and involve all the clubs in the process."
"Sure look, if you lose the points on the game it's grand, you'll get automatically promoted next season anyway."
Anyone for automatic promotion?
Last month it was also announced that the league was going to see some changes with some clubs being moved up divisions.
According to sources, the decision was made to move certain clubs up divisions having now been deemed "too strong for the league they're in".
St. Canice's, for example, having seen a good influx of players ,  have had their status upgraded from Division 3 to Division 2. No competition, no battling it out in the league, just "pass go, get your €200 and head for the front door".
This so-called 'automatic promotion' has ruffled some feathers across the full league structure.
In recent years, the middle tier of soccer in Kilkenny has seen similar with Newpark and Freebooters C – the Leinster youth-winning team – into Division 2. That decision saw the two clubs win every divisional accolade available.
Freebooters C are no more, the players too good at that level and so have moved on or have been assimilated into the main A or B squads. But with Newpark, it's another automatic promotion, again being seen as "too good" for Division 1.
"What does that say about the other teams", we're asked.
"Canices to Division 2 and Newpark to the Premier Division having barely kicked a ball in Division 1 last year. OK, there were other factors at play, but what does it say to those of us trying to get ahead? Where's the competition if you're automatically dropped into a higher division?"
Sources say certain clubs like St. Canices & Newpark may have also set internal targets of progressing in their respective divisional Leinster competition this season.
Considering Tullaroan took top honours in the third divisional cup last season, is the move to the benefit of Division 3 as a whole?
The five game rule
"And another thing", the conversation continues.
"If they're deciding to promote teams here and there, to help the lower divisions, they may keep going and change the five game rule."
"This whole nonsense about letting A team players tog out a few times in the season for B teams, that has to stop."
"If we're going to have B teams, have them signed up for the B or C team until the next transfer window or put them in a B team league or Division and let them battle it out. You could be going up against one B team at the start of the year, lose as they had A team players, then batter them next time out because all their A team lads are gone, or even worse a competitor may not have come up against these A Team lads atall. "
Scoreline has contacted the Kilkenny District League for comment and will (hopefully) be chatting to a member of the league to discuss changes and the above comments on Saturday.