Two sisters, the same injury, collected within months of each other.
As confirmed on this week's Camán Caint podcast, Kilkenny will be without the services of sisters Kellyann and Aoife Doyle as they spend the summer months recovering from respective cruciate ligament injuries and surgeries.
"We knew that (Kellyann) was going to be out for the start of the year, but then to have her sister join her, the last day getting injured against Limerick, it's confirmed that Aoife has done her cruciate so, that's a huge blow to yourselves going into the remainder of the season", said Martin Quilty on this week's edition of Camán Caint, putting the question to Kilkenny senior manager Brian Dowling on the duos injuries.
"It was very bad luck, incredible really, that two sisters would do their cruciates within a couple of months of each other", says Dowling.
"Kellyann only had her operation about three weeks ago and had to have two operations. She did (the injury) such a bad job on it. Aoife is having hers in the start of July. The two of them will have to go through the rehab together. It's very sad, very disappointing."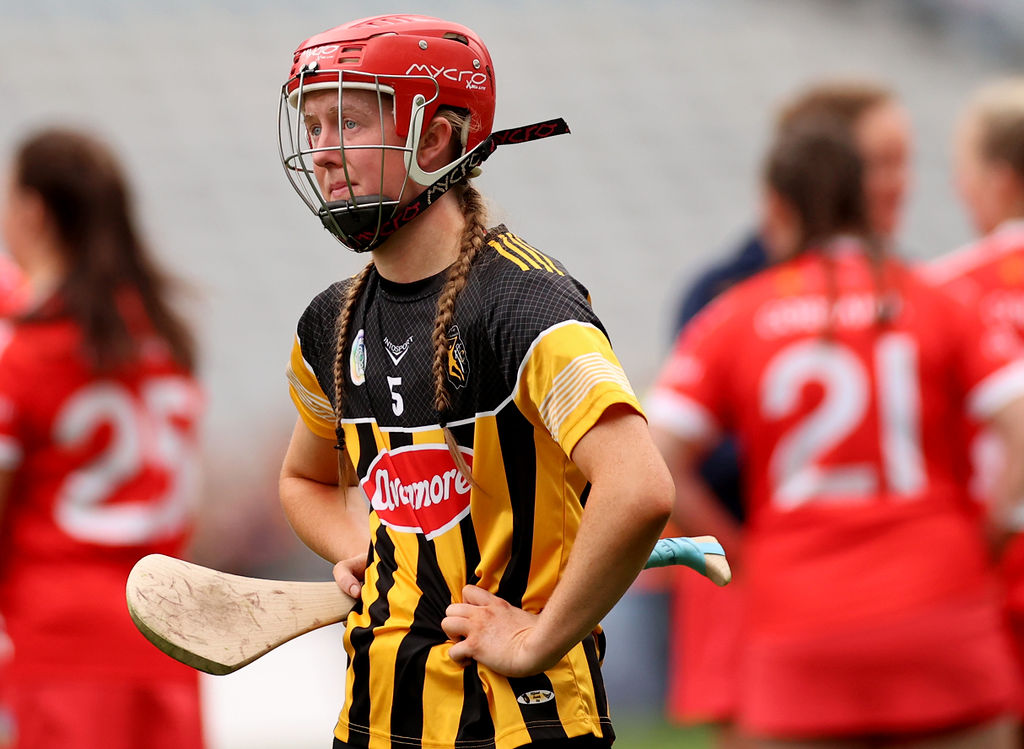 "Those two girls, anyone who knows them know they put so much into it and absolutely live for camogie. It's just devastating for them that they're gone."
Aoife for the last couple of months has put in a huge effort, trying to drive it on for Kellyann. She'd found form in her new position on the half-forward line, had gotten a couple of goals.
She's (Aoife) a huge loss, and Kellyann's a huge loss. But we can't make excuses, we have to keep going on and it's up to the new girls there now. There are players stepping up every time we go out on the pitch and whoever we have, we just have to make sure we perform the best we can.
Third time unlucky
"If anyone knows how to come back from a cruciate injury, it's Kellyann", offers Dowling.
"She's going through it for the third time, which is a terrible thing to say for someone 23 years of age. But she has a lot of experience of how to get back. The last time Kellyann did it in 2020, she was back for an All-Ireland final eight months later which really is unheard of but that's the dedication she put into it."
Can can listen to Brian Dowling's interview in full from the start of Camán Caint episode 20 below.