When it mattered most, Denise Gaule showed nerves of steel, dug deep, and slotted home a late free from 45m on Sunday, opening up a one-point margin at the death that would give Kilkenny their 15th All-Ireland senior camogie title.
I say nerves of steel because the free taking hadn't been going her way for a few games. Katie Nolan took over duties during this year's quarter-final against Dublin and again in the semi-final against Galway. While Gaule had two early points from play, when the frees came, so too did the wides. Again, Nolan deputised until her own wides came and that's when Gaule stood up at the end – much like she had done with the late penalty against Galway in 2020 – stood in front of the posts and watched on as the ball sailed over the black spot.
Speaking to Scoreline at Monday night's homecoming in Kilkenny City, the Windgap clubwoman was just happy to see that one split the posts.
"The last few games weren't going well. Between myself and Katie Nolan, someone was going to hit it over the bar and I'm just happy it went over. We held out and I'm delighted for everyone."
But what was going through her head at the time?
"Just please go over really", she told Daragh Ó Conchúir in Croke Park after Sunday's win.
"Please go over. In fairness, the last two matches haven't went well but it's just to grind it out. I'm not afraid to step away from them and let Katie take them. There's plenty other players there, Mary O'Connell, anyone could have stepped up there."The last one? I dunno – I was lucky, it was right in front of the post to be honest with you. Just about."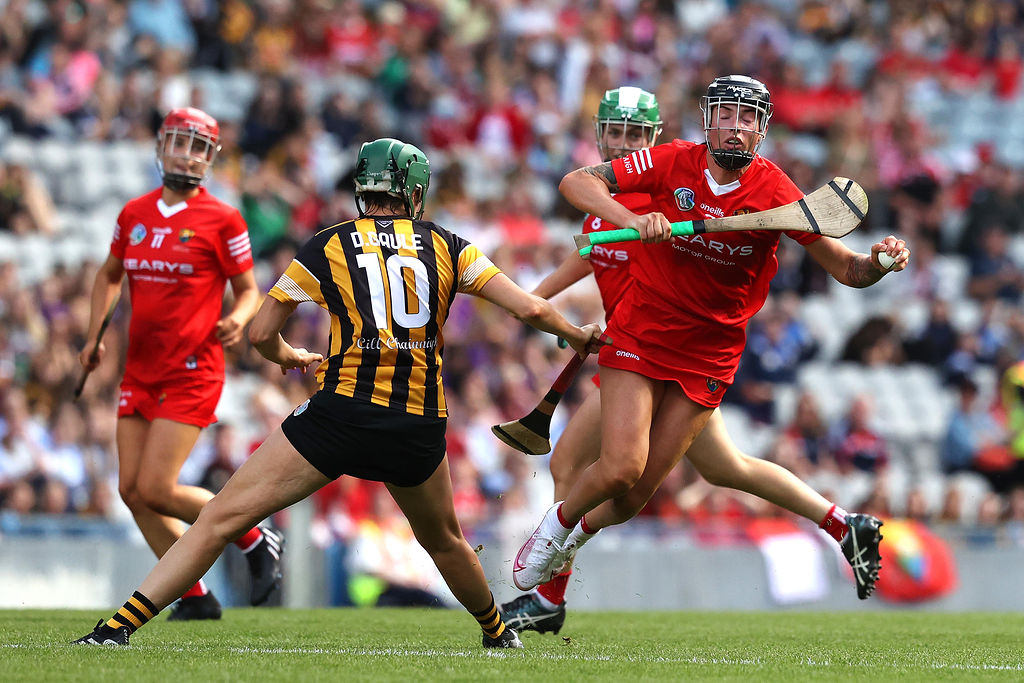 Two out of three
Sunday's victory over Cork marked the Cats second All-Ireland final win in three years and Gaule's third win as a player following on from the 2016 win over Cork, a season that saw her named senior player of the year. Whether it's the rivalry with Cork, or the series of events that have surrounded the team this year, having friends and family around seems to be a common thread in conversations we've had with players this week.
"When we won in 2020 we didn't really get to celebrate with our friends and family but we'll make up for it now", Gaule continued at Monday night's homecoming with fans in their thousands descending on the steps of Kilkenny Courthouse to get a glimpse of the newly-minted All-Ireland champions.
"We're just so happy to see everyone coming out here today. In fairness, it was special out on the field, it was only us. But to have friends and family here, that's what you do it for. I'm so proud to be from Kilkenny, for days like this, it's what you dream of. The camaraderie in the panel, everyone's just best friends. We'd die for each other, we love each other and that's what it's all about."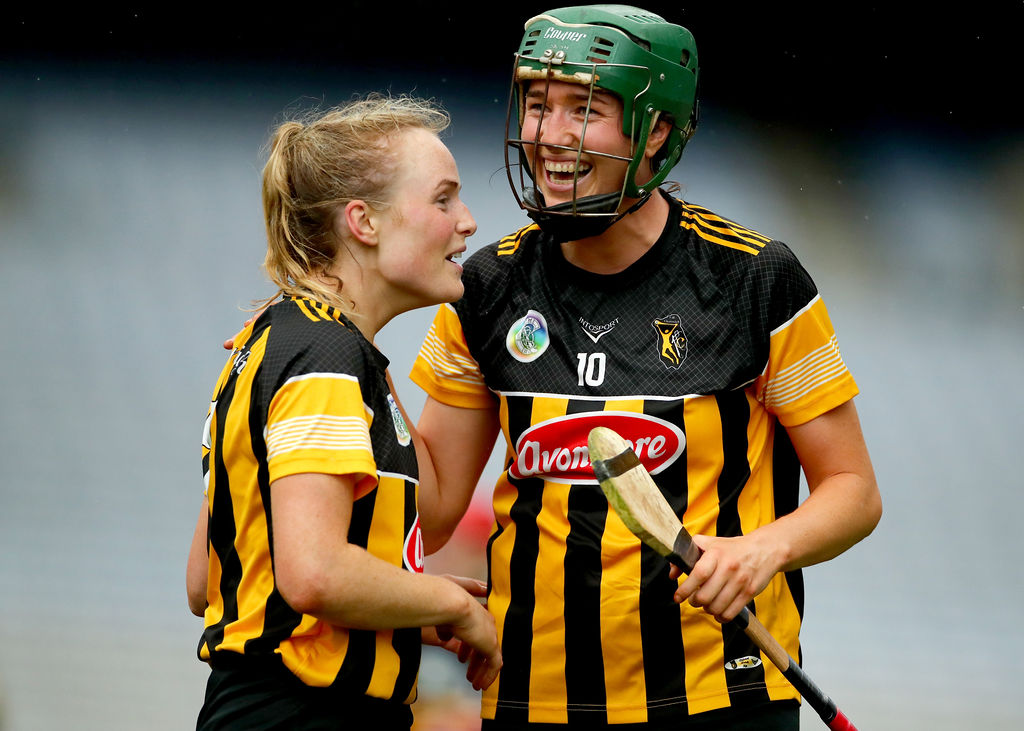 Gaule couldn't help but think of absent friends and she hinted at a passing on of the torch. But even that was an act of selflessness, of thinking about Kilkenny and its future.
"It's about the team. There's no one here for themselves. It's a team game and individual awards are nice and all that, but at the end of the day what's the point in having them when you don't have an All-Ireland medal in the back pocket", she told Daragh Ó Conchúir.
"To be able to share this with friends and my mother just there, I don't know how she got onto the pitch. In the moment, you think it's the best one ever. To be fair, I missed a few of the girls here beside me, the likes of Meg (Farrell, who took a year out to go travelling), (Collette) Dormer and Davina (Tobin, who both retired at the end of last season) but it's their team now really, the younger girls, and we're just happy to be able to contribute in some way, shape or form in the future."
Additional reporting Daragh Ó Conchúir.