In the system we trust.
We're imagining that those words are etched on a hurler, dressing room bench or the back of a helmet this week, another common thread that has appeared in conversations with the Kilkenny senior camogie team.
This past inter-county season very much seems to have been about trusting the system, trusting your own abilities and those around you. As sisters, for Steffi and Tiffanie Fitzgerald, that comes naturally.
What may not come naturally is the latter scoring the opening point in an All-Ireland senior camogie final, her first championship final and first point in the championship. Not bad going for the 20-year-old from Young Irelands.
"Talk about a dream start, I never thought I'd get a start like that in an All-Ireland", says the younger of the Fitzgerald sisters. "I'd be in training, hitting them wide, I don't know how it happened to be honest, don't ask me", she says with a laugh and a smile when we caught up with her in the aftermath of Kilkenny's one-point win over Cork on Sunday.
"We knew with the team spirit we had we were never going to die. Brian said it to us going out – don't give up until the final whistle blows and he was so right. We kept working and in the last few minutes I just knew we weren't going to let it go."
A year older, Steffi has been there, done that when it comes to All-Ireland finals having collected her first medal in the 2020 defeat of Galway in an empty Croke Park.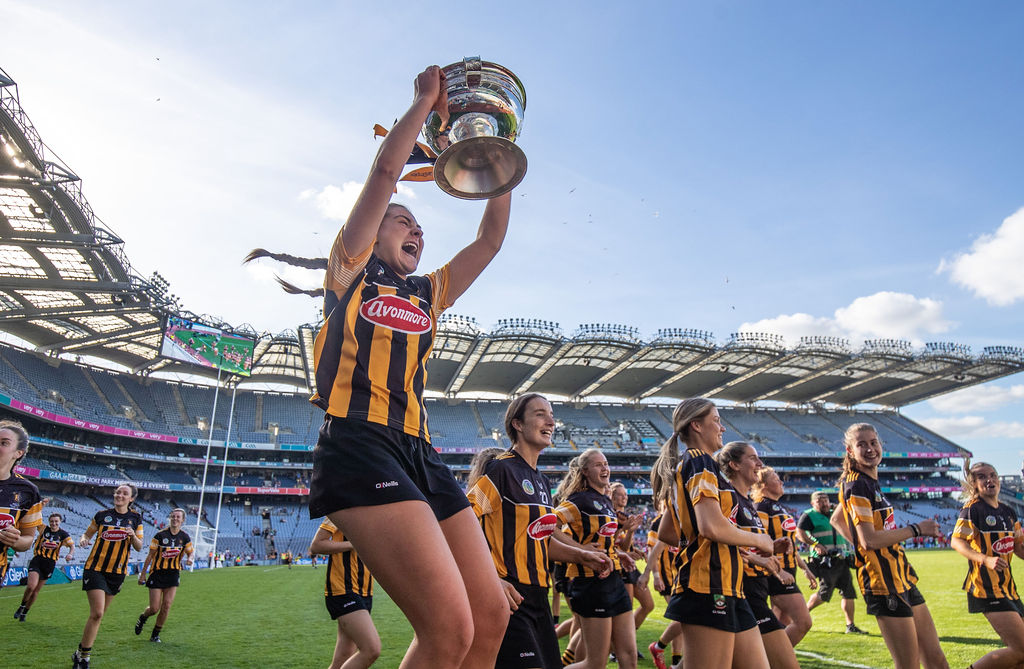 Nip and tuck
"Winning an All-Ireland, everyone says it's brilliant. To have your sister on the field beside you is very special. That's what dreams are made of. Since you're a young girl, all you're dreaming of is winning an All-Ireland. To have the supporters there, family, friends, compared to 2020, we've got loads of celebrating to catch up on.
"It's always nip-and-tuck between ourselves and Cork, we always have great battles, we've built up that rivalry throughout the years even before I came into the panel. We just have trust in our system, we said it to each other at half-time, "look lads, we need to trust in ourselves, believe in ourselves that we can do this and we did it right to the end, and it paid off."
Circling back to that opening score, she couldn't believe her eyes.
"First off I was thinking it was Julianne Malone, I didn't think much of it. Then I turned around, hear the girls shouting 'go on Tiffanie'. I'm like, what? I see the number four running back and I'm like, hang on now, this one is supposed to be behind me."
"It dawned on my then my position in the club could be up for grabs, I could be sent back to the backs and she's going to the forwards. You never know what will happen now."
Listen back below to how Kilkenny overcame Cork to win the 2022 All-Ireland senior camogie title.