The draws for the first round of the LFA Senior Cup have been made featuring both Evergreen and New Oak Boys.
New Oak had a great run last year which culminated with a clash against League of Ireland side Bray Wanderers in the fourth round. Wanderers ended up winning 3 nil on the day, however, it was a special day for the club with over 500 people in attendance. This time they will welcome Dublin Dynamo for the opening round fixture.
See also: Kilkenny & District League hold AGM: Motions passed & denied, fee info & CLG discussion
Evergreen made it to the second round last year where a 3-2 defeat at the hands of Wexfords North End United knocked them out of the competition. They have been drawn with a familiar side in the form of Hardwicke FC, who knocked the greens out of the LFA Junior Cup last year with a 3-2 after extra-time victory.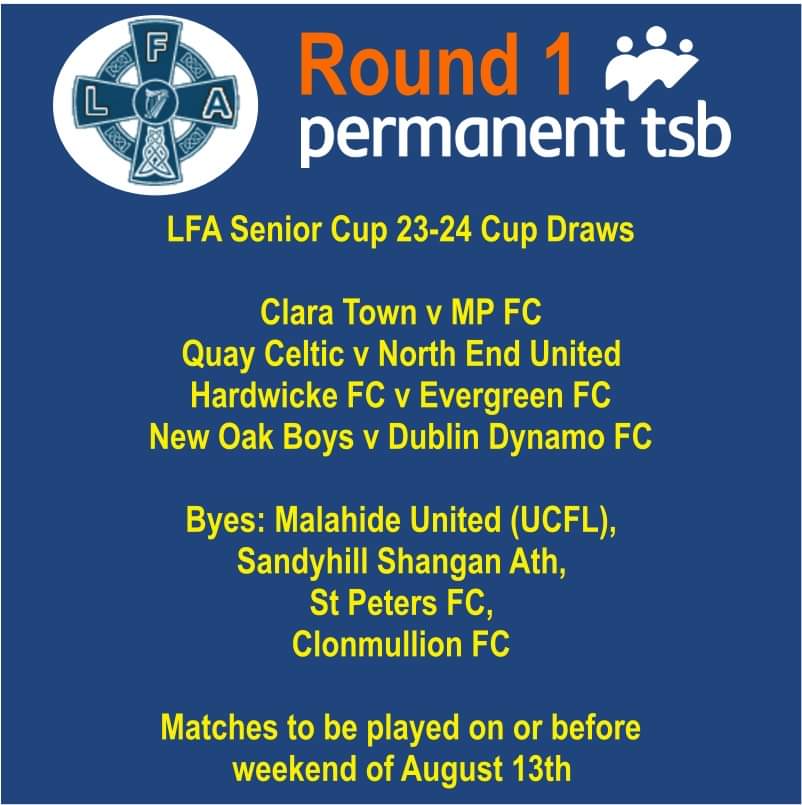 Matches are set to take play the weekend of August 13th, before any competitive games get underway in Kilkenny or Carlow