The World Cup awaits.
As we were working out the episode structure for the next few weeks and what we could cram in across Wednesday and Thursday night, we came to the realisation that episode 22 would land in 2022 in time for the World Cup in Qatar.
How apt.
But this is episode 21, which means we're all about warming up for the World Cup and getting to grips with international management.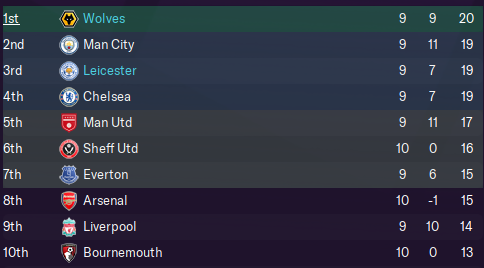 Last week, we revealed we'd be taking the winter gap in the Premier League and turning our attention to life on the international stage. Plus, the Euros are on and it's hard to get away from international football in real life for the next few weeks.
As such, I'm (Ken) taking over from Jogi Loew at Germany, beaten quarter-finalists at the European Championships, while Shane takes over the talent-rich defending World Cup champions, France.
Listen: #FMFshow 21
That means this week we've got our first international break, including the final two group games from the Nations League (those glorified friendlies) along with our final four Premier League games ahead of the winter break.
There's dropped points, ridiculous goals from the half-way line, mounting injuries, potential murder charges, and that's just league.
When it comes to the international stage, we've got to pick squads for the World Cup, head to games to scout players and check on progress, and make enemies with some of the biggest names in world football.
If you like what you hear and you want more, follow @FMFshow on Twitter to keep an eye on what's happening when we're playing live.
Rule number one of tonight's #FM21 action – don't let your goalkeeper take free-kicks on the edge of the box against Norwich or this happens.

Absolutely nailed it. pic.twitter.com/45cffW1vbF

— The Football Manager Football Show (@FMFShow) June 16, 2021