Former Kilkenny player Adrian Ronan has given new Carlow Senior Hurling manager Tom Mullally huge praise in wake of his appointment to the role last week.
Ronan who worked with Mullally in the Kilkenny minor ranks few years ago believes the Glenmore man brings an innovative approach to his coaching and Carlow hurling will be only grow as a result of that.
"Tom would be highly sought after and highly regarded in Kilkenny circles" said Adrian.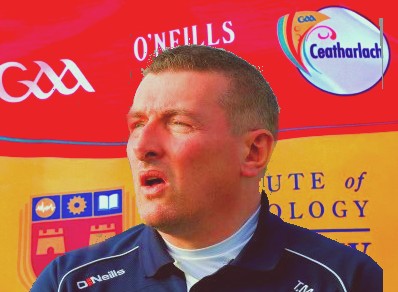 "Carlow hurling as we all know has been going through a golden time in the last four or five years particularly, but have they the hunger and the ambition and (sic) opportunity to see in 2021, it seems in the conversations that Tom has had that some of the players have that ambition and that hunger, and if they have that then they've something to look forward to in 2021".
"Tom as I said is highly regarded, he's one of these innovative new trainers in the last 10 years, it's a great appointment for Carlow I think".