High flyers are soaring in group B while relegation worries are real for a couple of surprises this year as the last round approaches this weekend
With the penultimate round of games taking place at the weekend, its has now starting to sort out whos safe and who may be in a relegation dog fight in the next couple of weeks. Dicksboro are the only team to maintain a 100% record at senior level while at intermediate level Lisdowney and Thomastown keep their perfect record in tact heading into the final rounds.
We've got a break this weekend but Robbie and Eddie will be recapping all of this past weekend's hurling on The Kilkenny Hurling Podcast, out every Monday you can get it wherever you do your podcast listening. You can listen back to episode five here.
St Canice's Credit Union SHL Group A
Glenmore0-15  Graigue Ballycallan 1-18
James Stephens 0-24  Erins Own 0-21
Ballyhale Shamrocks 2-17  Bennettsbridge 2-24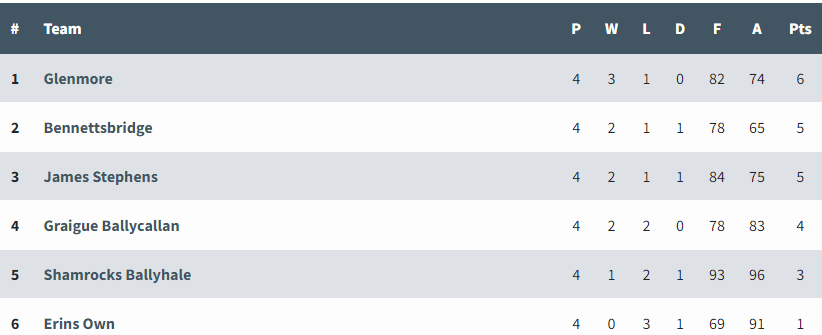 St Canice's Credit Union SHL Group B
O Loughlin Gaels 0-29  Clara 1-19
Dicksboro 2-10  Mullinavat 1-19
Tullaroan 2-21  Danesfort 1-19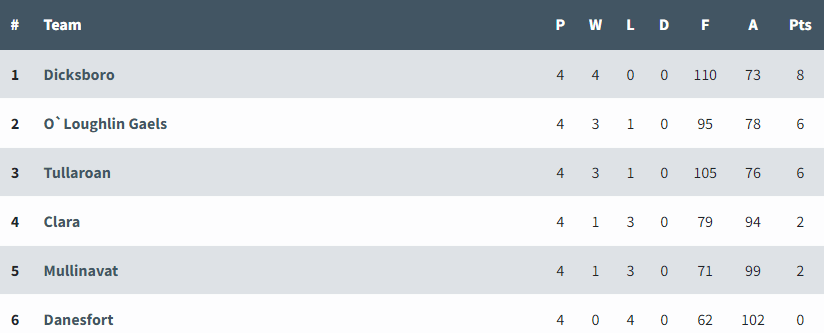 Michael Lyng Motors Hyundai IHL Group A
Lisdowney 1-18  Mooncoin 0-16
Fenians 3-13  Conahy Shamrocks 2-21
Young Irelands 0-15  St Martins 0-17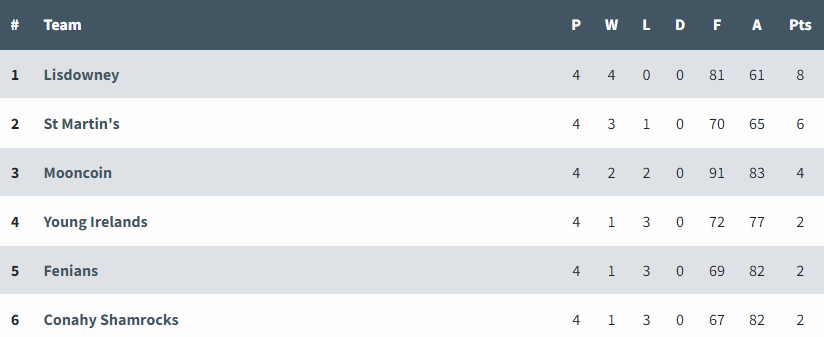 Michael Lyng Motors Hyundai IHL Group B
Dunnamaggin 1-13  Thomastown 3-16
Blacks and Whites 4-18  Carrickshock 3-14
O Loughlin Gaels 1-8  Rower Inistioge 1-21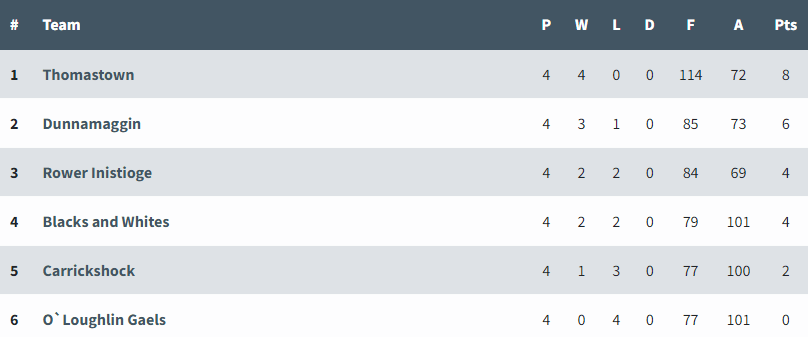 JJ Kavanagh and Sons JHL Group A
Piltown 1-17  Graignamanagh 0-20
Tullogher Rosbercon 4-28  Cloneen 4-7
St Patricks 0-13  St Lachtains 3-21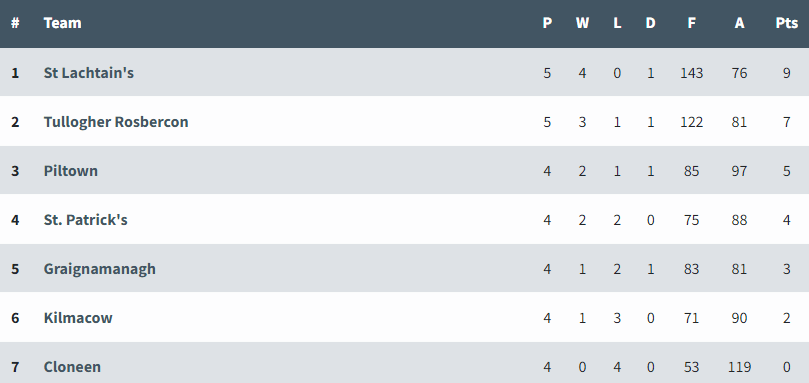 JJ Kavanagh and Sons JHL Group B
Slieverue 0-18  Windgap 4-16
Barrow Rangers 2-19  Galmoy 0-19
Emeralds 4-18  John Lockes 0-15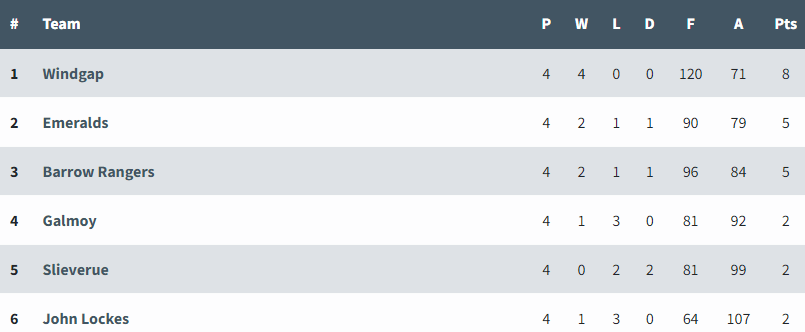 JJ Kavanagh and Sons JHL Group C
James Stephens 2-20  Erins Own 0-8
Lisdowney 0-18 Rower Inistioge 0-12
Thomastown 0-11 Dicksboro 3-24