Olympic Gold Medallist Kellie Harrington says she has made no decisions about her future.
There is much debate about whether or not the 31-year-old Dubliner will go professional or stay amateur with an aim for the Olympics in Paris in 3 years' time. Her fellow compatriot Katie Taylor decided to remain an amateur after winning gold in London 2012 however crashed out of Rio 2016 on a split decision in a quarter-final bout against Finland's Mira Potkonen.
FBD Insurance ambassador Harrington says she isn't even thinking about her future yet.
"No decisions have been made yet. Its only a week and a day today since I stepped out of the ring, I'm still coming down from a high but my feet have been on the ground firmly. No decisions, that's all in due course, I'll sit down with my coach from my club, Noel Burke, and the Irish coaches and we will see what happens going forward"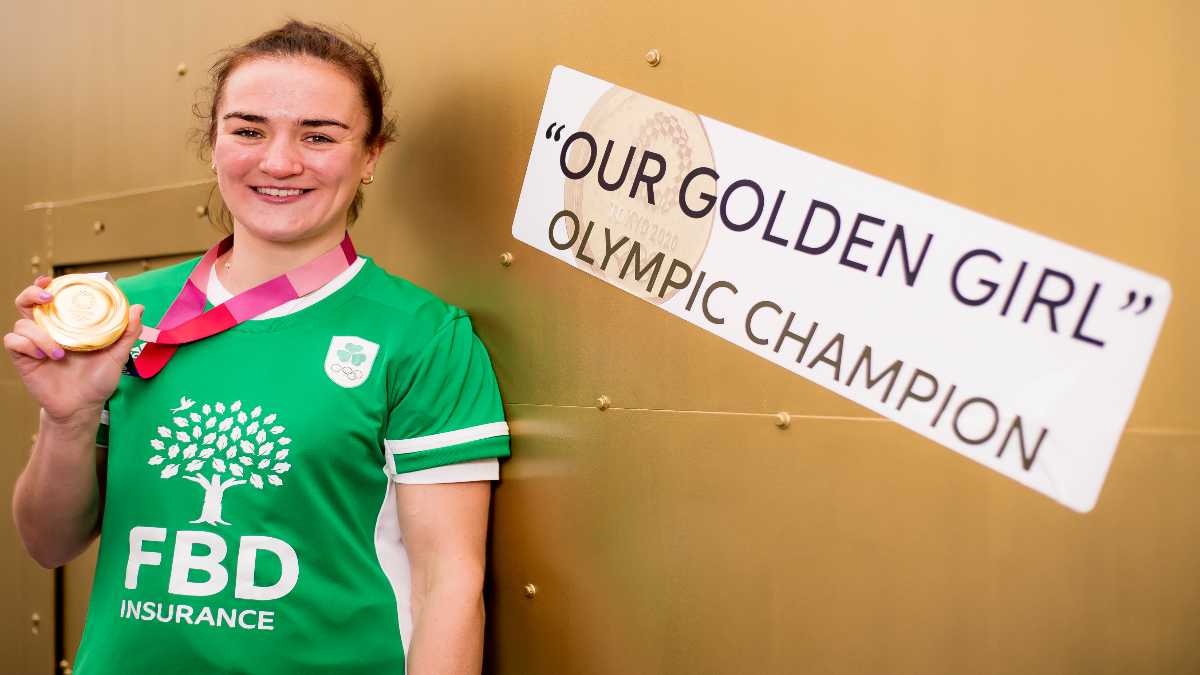 Kellie also has been enjoying the reaction from the Irish public to her success. The World and Olympic Champion captured the heart of the nation with her exploits in Tokyo while Portland Row was the scene of great celebrations.
The 31-year-old has been speaking to Oisin Langan about her Olympic adventure and the reaction she has received since returning from the games.
"I've seen videos of them all celebrating and watching the boxing. If I could be here at the same time as in Tokyo, this is exactly where I would be. It's just amazing, I love this country and would not want to be anywhere else in the world"