On an evening of wet conditions across the county, it was Kaia Schmid who claimed victory on day one of the 2021 Rás na mBan.
The Lux Cycling prospect lead home from British Cycling's Abi Smith (in second) and CAMS Racing's Jessica Finney (third).
As well as donning the magenta jersey for tomorrow's stage, Schmid also takes the lead in the Best Young Rider classification heading into Thursday's Piltown loop.
British Cycling's Josie Knight looked like she might be out of the stage altogether with only 8km remaining before putting in a "monster" effort to get back into the last of the peloton before the bunch sprint into Callan.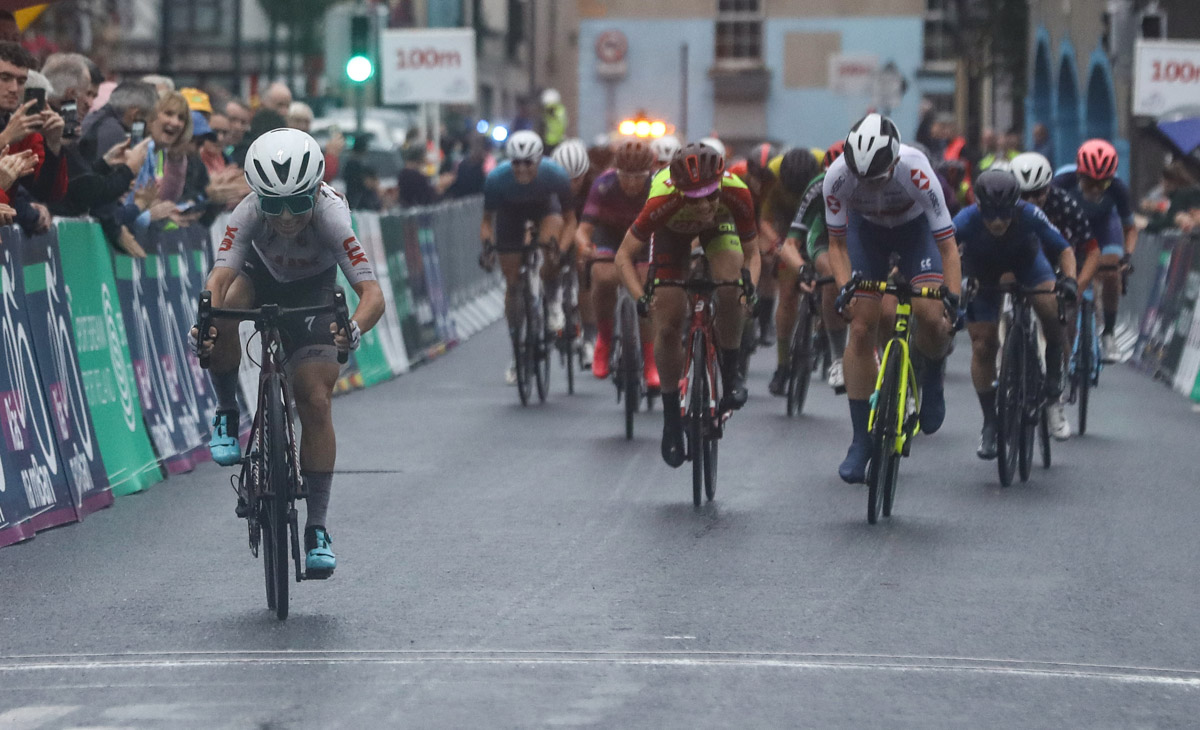 Road conditions proved tricky in the rain with a large portion of riders hitting the ground thanks to a touch of wheels 16km from home, repeated again bringing more riders down with 8km left on the 70.1km route
Kilkenny's Mia Griffin, designated rider number 3, clocked home in 16th in a time of 1:45:27 (time applied to all riders placed 1-48).
Fellow Kilkenny woman Elizabeth Kent, racing with Women's Cycling Ireland B team, posted a 1:55:01 to come home 76th in a field where 93 cyclists started the race with five having to abandon proceedings before the finish.
Cycling Ireland's Alice Sharpe takes the Kilkenny County Council Best Irish Rider classification with Jo Tindley of the Pro-Noctis Redchilli Bikes – Heidi Kjeldsen taking points on both climbs of the day to don the IVCA Wicklow 200 Queen of the Mountains jersey through South Kilkenny.
Thursday's stage through Piltown gets underway around 12pm at Springhill Court Hotel with the finish expected in south Kilkenny around 2pm.