One minute there's no live games, next thing you've got four in the one weekend.
As the National Football League and Camogie League get underway with round one games, we'll be bringing you live coverage with four games across Saturday and Sunday.
You'll be able to listen to all games on air, online, over smart speaker or in the all-new KCLR app.
Saturday: Kilkenny v Dublin, Littlewoods Ireland National League, Division 1
With an All-Ireland in their back pocket since Christmas and the row over fixtures resolved, Brian Dowling's Kilkenny side begin their assault on the camogie national league this Saturday afternoon in Callan.
We'll be following Kilkenny's senior camogie stars this season from the first ball thrown in on Saturday to the final whistle of the championship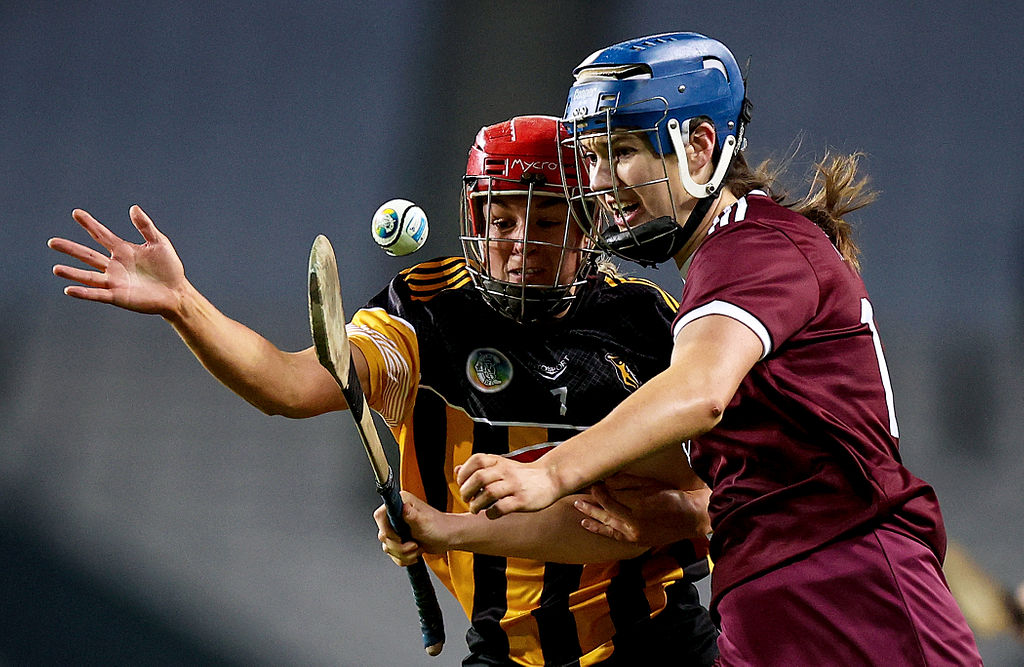 Martin and Áine will be taking you through all the action from John Locke Park, Callan, live from 2pm on Saturday afternoon.
The job of retaining the O'Duffy Cup on Noreside begins at home.
Saturday: Waterford v Carlow Allianz National Football League, Division 4 South
On Saturday evening, we're making the trip to Fraher Field in Dungarvan as Carlow kick off their summer with a visit to Waterford.
Both sides will contest Division 4 South this year with Wexford also thrown into the mix.
It will be manager Niall Carew's first crack at the league having taken over from Turlough O'Brien last August.
It's a 7pm throw-in and we'll have Brendan Hennessy and Willie Quinlan on deck in Waterford to bring you through the game.
Sunday: Down v Carlow, Allianz National Hurling League, Division 2A
The tried – and failed – to get the venue changed, so on Sunday afternoon we'll see Carlow make the trip to county Down in their second round hurling league clash.
It's a long way to Ballycran, but we'll be keeping you company at home as Brendan Hennessy and Terrence Kelly link up once again to oversee Sunday's Carlow hurling action.
Having put three goals past Wicklow last weekend, Tom Mullaly's charges will be hoping to effect a similar result on Down at lunchtime.
This one throws in at 1pm and due to Kilkenny playing Antrim, Carlow v Down will be carried on air on our Carlow frequencies only. You can also listen to the game in full online at Scoreline.ie, kclr96fm.com or in the KCLR App (choose 'Swap Streams' from the menu and open the Carlow stream).
Sunday: Kilkenny v Antrim, Allianz National Hurling League, Division 1B
When Antrim visit Kilkenny this Sunday afternoon, they will not fear Kilkenny. Why would they? Confidence will be high having caused a huge upset on their return to top-tier hurling, the Saffs having dispatched of Clare in last weekend's opening fixtures.
Kilkenny fared out well against Dublin but needed a few things to go their way in the second half – including a goal – to see things over the line.
It will be a 1.30pm throw-in time on Sunday with Adrian Ronan and Michael Walsh calling the game for Scoreline and KCLR.