Kilkenny 0-13
Meath 0-09
Kilkenny have advanced to the All-Ireland Intermediate final after a hard-fought victory against Meath at UPMC Nowlan Park on Saturday afternoon.
Kilkenny got off to the perfect start on their home pitch as Young Irelands wing forward Ciara O'Keeffe opened the scoring on a warm day in Nowlan Park. Meath responded with points from Jane Dolan and Amy Gaffney either side of another Kilkenny score as the teams could not be separated during the early stages of a fascinating encounter.
Meath moved into the lead for the first time in the game with an easy free for a player of her calibre before Sophie O'Dwyer added a free of her own to draw the sides level after 10 minutes. Ciara O'Keeffe doubled her tally with the last play before the first half water break as Kilkenny edged the first quarter on a score of 0-04 to 0-03.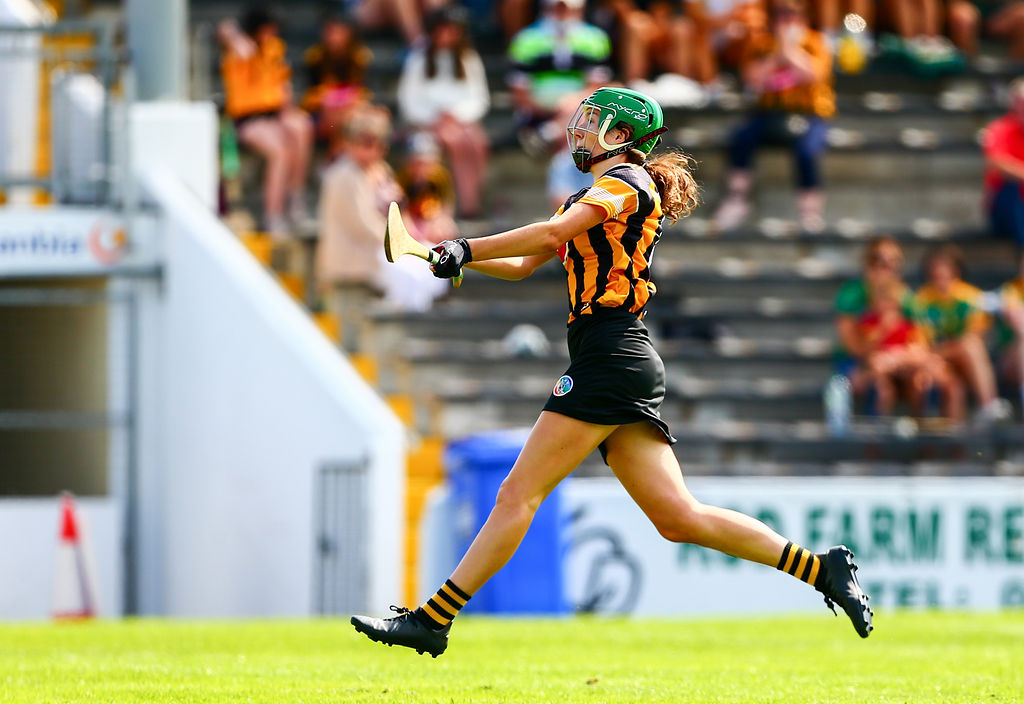 In what was an understandably cagey affair due to the high stakes at play, every single score was of immense significance and two more O'Dwyer frees gave Kilkenny a healthy looking three-point lead as an enthralling first half was drawing to a close. Dolan tapped over another two frees to keep Meath active on the scoreboard and once again leave a single point between to evenly matched teams.
James Stephens sharpshooter O'Dwyer got her fifth point of the game with another placed ball as frees were more important than ever in a game that was lacking in scores from play. Corner forward Danielle Quigley became Kilkenny's third scorer of the game with an excellent point from play and O'Dwyer notched up her sixth of the day and her first from play soon after to give Kilkenny a four-point lead at half time, Kilkenny 0-09 to 0-05 Meath.
Meath free taker increased her individual tally to four points early in the first half with a well-taken free for the Royal County.
The second half
The second half followed a similar pattern to that of the first period as both teams remained reliant on frees to remain active in a low scoring game. Sophie O'Dwyer pushed Kilkenny into a four-point lead yet again but full forward Sinead Hackett got off the mark to leave the scoreboard reading 0-10 to 0-07 in favour of John Scott's side.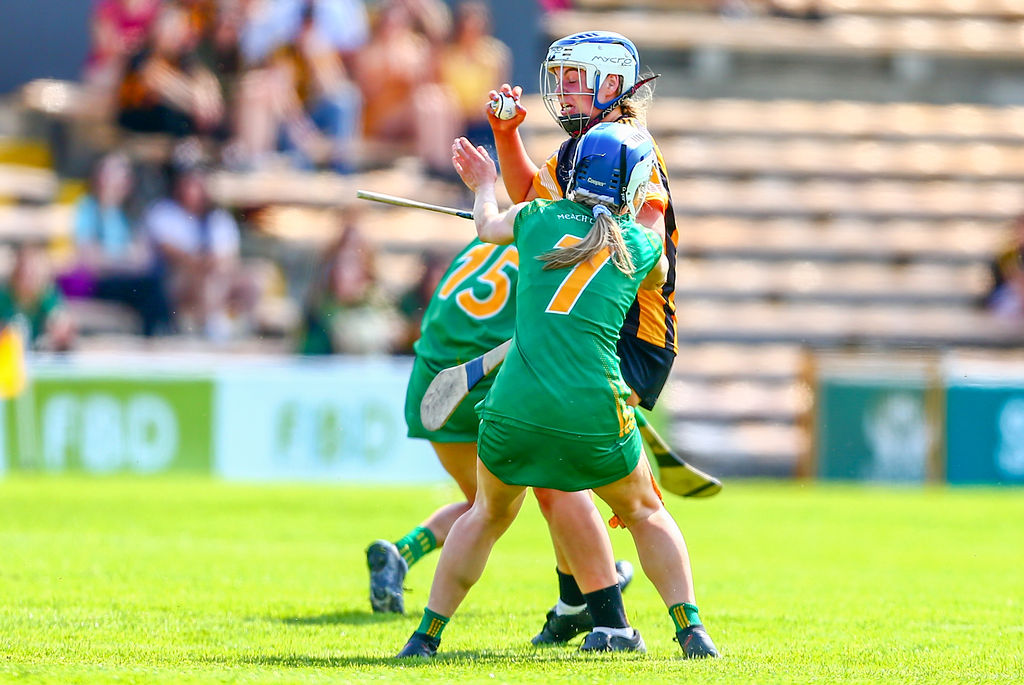 Thomastown wing-forward Eva Hynes opened her own individual account soon after as Meath failed to eat into Kilkenny's lead who were in control throughout the all-Leinster affair. A seventh free from O'Dwyer left the biggest gap between the sides since the throw-in as Meath now trailed by five at the second half water break.
Jane Dolan tried to give a Meath side desperately in need of inspiration a route back into the game with another free after the water break. However, a long-range O'Dwyer free for Kilkenny moved them five ahead as Meath looked to be gaining no in-roads into that Kilkenny lead, Kilkenny 0-13 to 0-08 Meath.
Dolan got her sixth free of the afternoon for the away side but that was to be the only point of the game after the water break as Kilkenny managed to thwart any Meath attempts to find parity as Kilkenny ran out eventual winners by four points.
Kilkenny will face the winners of Galway and Antrim in next month's All-Ireland final at Croke Park as they go in search of their first title since 2016.