Club camogie is back in Kilkenny and with fixtures spread across three days this past weekend, there were some high scoring games to soak up.
You can get a full recap of the weekend's action and a preview of round two on this week's edition of Camán Caint, our dedicated camogie podcast, recording tonight and releasing tomorrow (Tuesday)
Results: Senior Championship
Thomastown 2-18 v Tullaroan 0-05
St. Martin's 2-06 v Young Irelands 4-17
Windgap 2-12 v Piltown 3-12
Dicksboro 0-18 v St. Brigid's 0-05
Barrow Rangers 2-11 v Conahy 1-14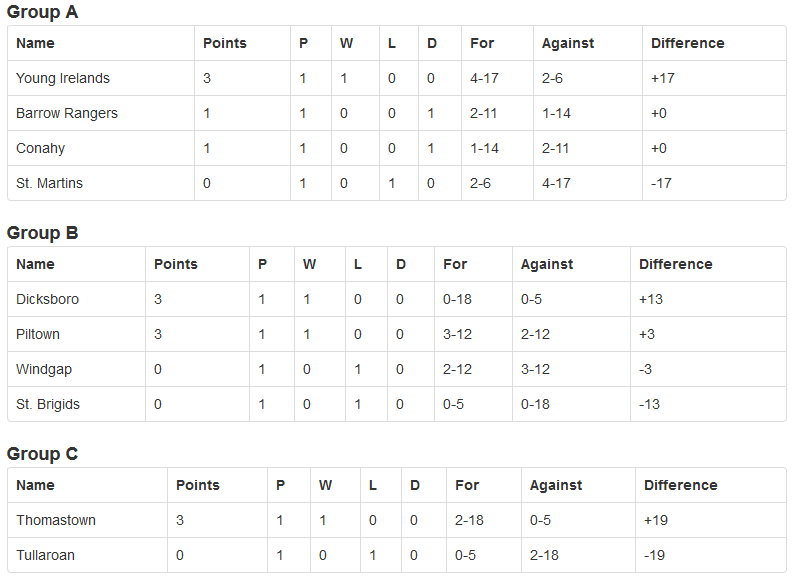 Results: Intermediate Championship
St. Lachtains 2-04 v Emeralds/St. Anne's 0-09
St. Claire's 0-09 v Rower Inistioge 3-18
Danesfort 4-15 v Lisdowney 0-04
James Stephens 4-10 v Mullinavat 4-07
O'Loughlin Gaels 0-12 v Mooncoin 2-15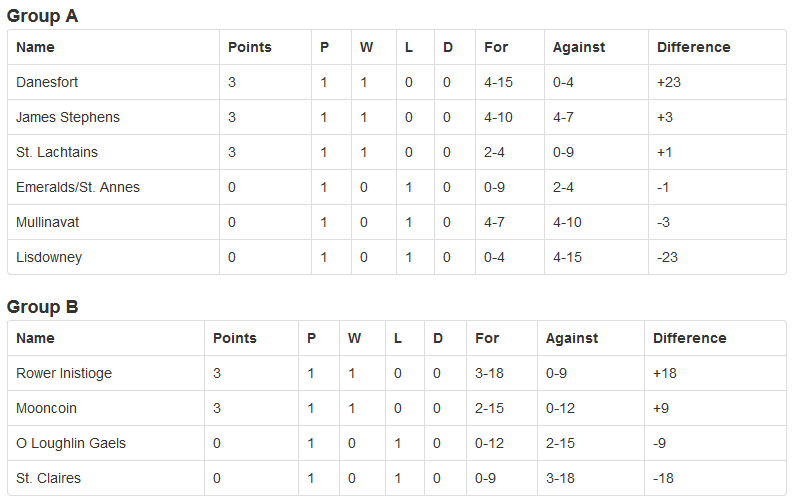 Results: Junior Championship
Graiguenamagh 4-06 v John Lockes/Bennettsbridge 7-12
Naomh Brid/Erins Own 2-06 v Tullogher 5-07
Blacks and Whites 1-05 v Carrickshow 7-14

Catch up on the latest from Camán Caint online here or follow for free wherever you do your podcast listening to get the latest episode as soon as it lands.