Kilkenny built on their All-Ireland victory over Galway last December to turn in a convincing performance in Croke Park on Sunday night and claim the 2021 Camogie Leagues Division 1 title.
Trading scores heading into the final minutes of the game, Kilkenny and Galway were level at 1-15 apiece hitting 61 minutes on the clock.
A fine point from Steffi Fitzgerald, a sixth from Denise Gaule and the final ball from Mary O'Connell helped the Kittens roar three clear to finish their league campaign in style.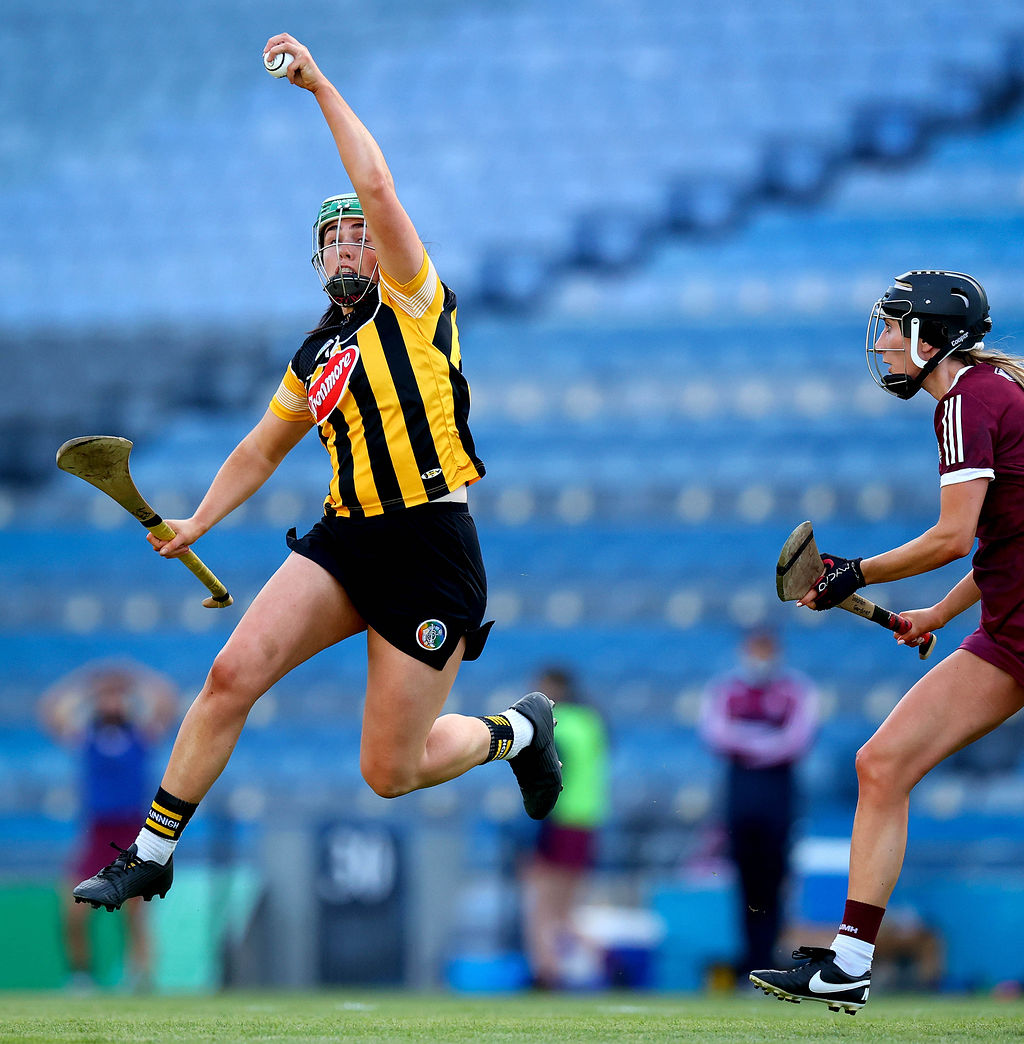 Kilkenny's slow league form against Tipperary and Limerick showed somewhat in the first half though the sides were happy to trade scores early on.
Katie Nolan and Grace Walsh pointed in the early exchanges for Kilkenny but it would be Galway taking a 0-04 to 0-03 lead at the water break.
Heading towards halftime, Galway found themselves with a four-point lead, keeping Kilkenny pegged back and off the scoreboard for a long spell. Denise Gaule and Carrie Dolan swapped points late in the half, the Tribeswomen hitting the break 0-09 to 0-06 ahead.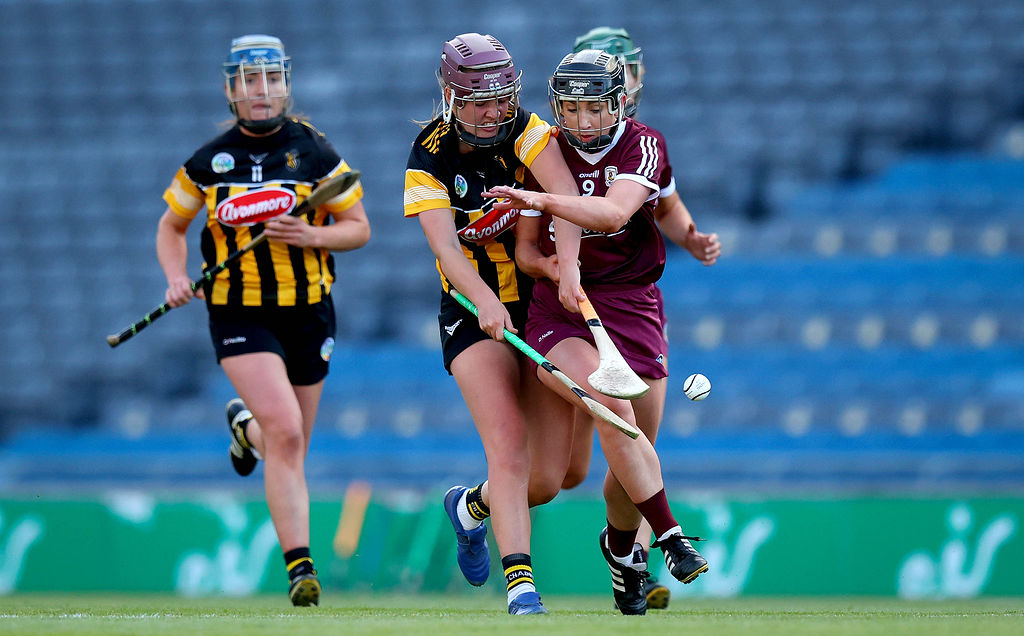 The second half
Whatever was said in the dressing room at halftime changed the momentum of the game, Kilkenny posting 1-05 without reply, beginning with an early point from Mary O'Connell before Aoife Doyle rattled the back of the net.
Five minutes in, Kilkenny were six clear and stayed going, Denise Gaule, Aoife Doyle, Michaela Kenneally and Mary O'Connell again all pointing.
Galway's Niamh Kilkenny seized a great opportunity to tack on a goal for the defending league champions and close the gap to two points before Gaule hit a super free on 44 minutes to restore the Kittens lead to three.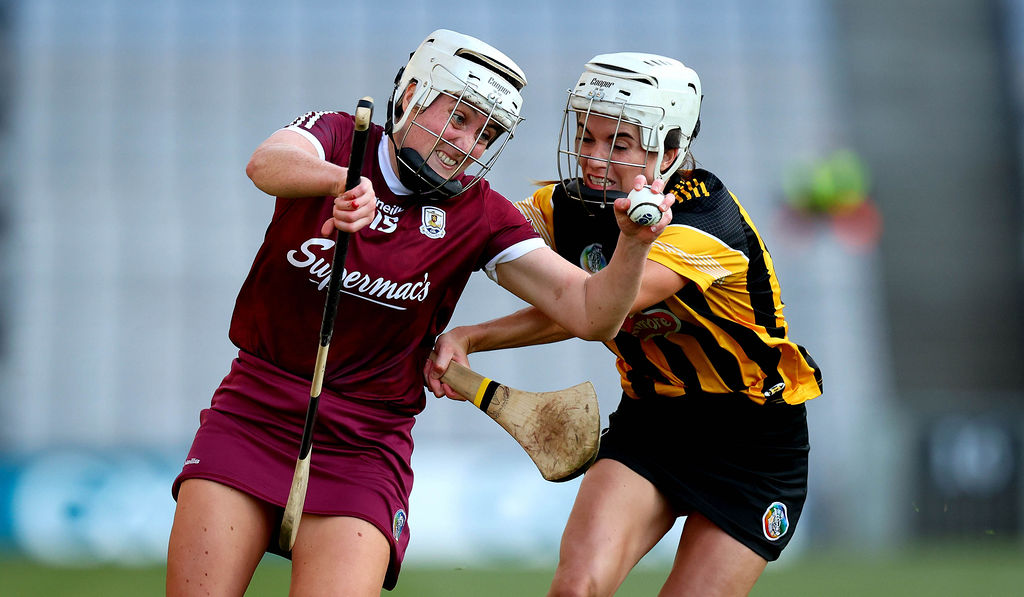 With ten minutes to play, Kilkenny were spurred on by the return of Katie Power who missed last year's All-Ireland run-in with a knee injury.
Carrie Dolan continued to threaten, bagging her tenth of the game with five minutes of normal time remaining to cut the gap to a single point, Kilkenny leading 1-14 to 1-13.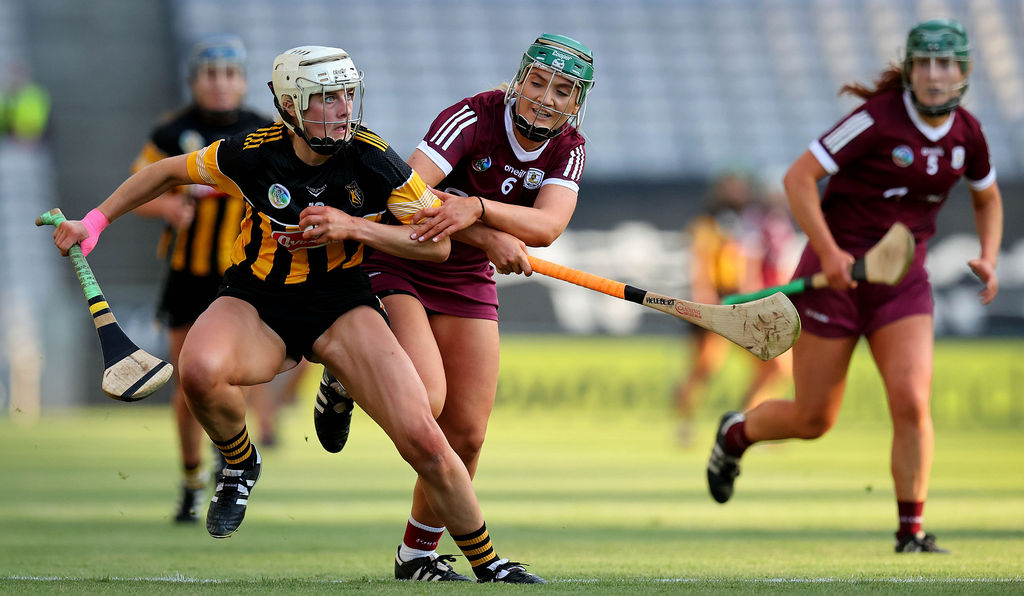 As Aoife Donohue levelled proceedings in injury time, Kilkenny showed championship class and drove on to close out the game with three unanswered points.
Galway may well rue spurned goal opportunities but if anything, it sets the quest for the O'Duffy Cup in motion and we should be seeing some great camogie on offer later this summer.
Teams and Scorers
GALWAY: Sarah Healy, T Kenny, S Dervan, Shauna Healy, S Gardiner, E Helebert, R Black, N McGrath, N Kilkenny, C Dolan, C Finnerty, S Spellman, A O'Reilly, A Donohoe, S McGrath. 
Subs: D Higgins for Kenny (37), C Cormican for Helebert (42), A M Starr for Finnerty (46), N Hanniffy for O'Reilly (54) 
SCORERS FOR GALWAY: C Dolan 0-10(8fs); N Kilkenny 1-1; A Donohue 0-2; N McGrath, S McGrath 0-1 each  
KILKENNY: A Norris, C Dormer, D Tobin, M Teehan, K Doyle, M Farrell, G Walsh, A Prendergast, N Deely, D Gaule, M Kenneally, M O'Connell, A Doyle, M Walsh, K Nolan. 
Subs: L Murphy for Prendergast (37), S Fitzgerald for M Walsh (48), K Power for Kenneally (51), M Bambrick for K Doyle (59) 
SCORERS FOR KILKENNY: D Gaule 0-6(5fs); A Doyle 1-2; K Nolan, M O'Connell 0-3; G Walsh, N Deely, M Kenneally, S Fitzgerald 0-1 each 
Additional reporting Daragh Ó Conchúir at Croke Park.