After the minor side tasted quarter-final success as Kilkenny defeated Limerick 1-27(30) to 1-08(11) today, the senior side wanted to make it a double as they went up against Wexford in Pairc Ui Chaoimh.
Kilkenny drew first blood with a point before Aoife Doyle then went and grabbed an early goal after a free dropped short.
Ciara O'Connor who moved from centre back to centre forward got Wexford their badly needed first point, which they hoped would settle the nerves, and Sarah O'Connor immediately grabbed a Monster score to cut the deficit further.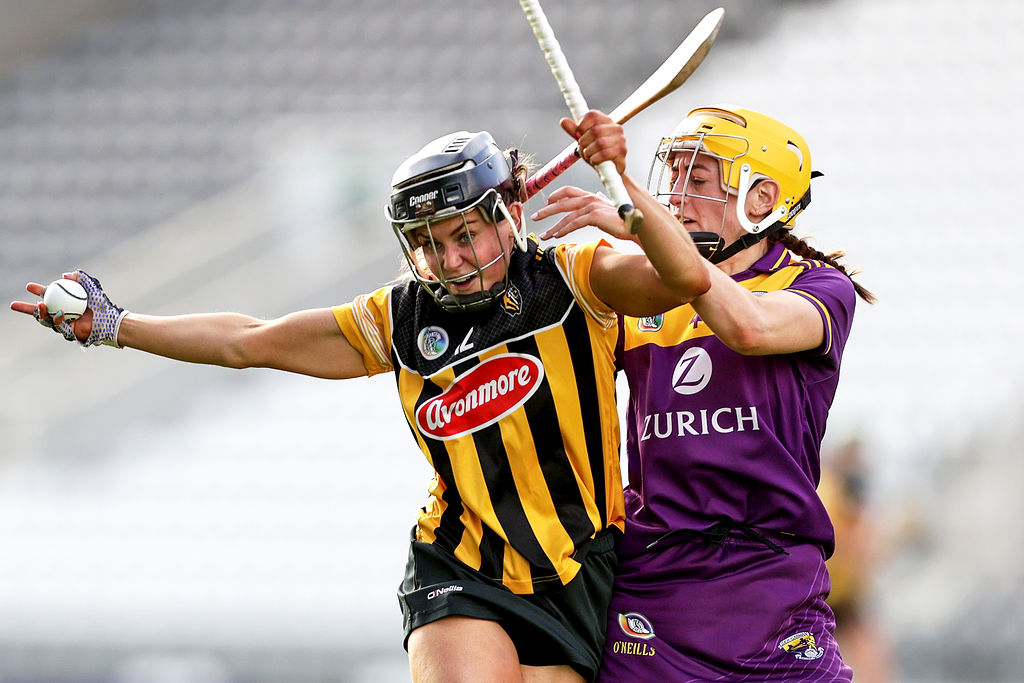 Kilkenny then started to light it up and nearly grabbed another goal had it not been for Wexford shot-stopper Laura Brennan producing an excellent save. No goal but they did grab three points in quick succession, with five of the starting 6 forwards getting on the scoresheet within the first 8 minutes.
Denise Gaule & Kilkenny continued to dominate the game and started to somewhat put themselves out of sight by the first water break with Kilkenny leading 1-08 to 0-03.
Right after the water break, Kilkenny stayed relentless with Denise Gaule & Katie Nolan grabbing two quickfire points, with Wexford struggling to get a hold of the forward line who showed some outstanding link-up play.
Wexford continued to scramble and started to concede silly frees.  Further misery was heaped on them as Mary O'Connell had it in the back of the net again for The Kittens after 24 minutes with an exceptional finish.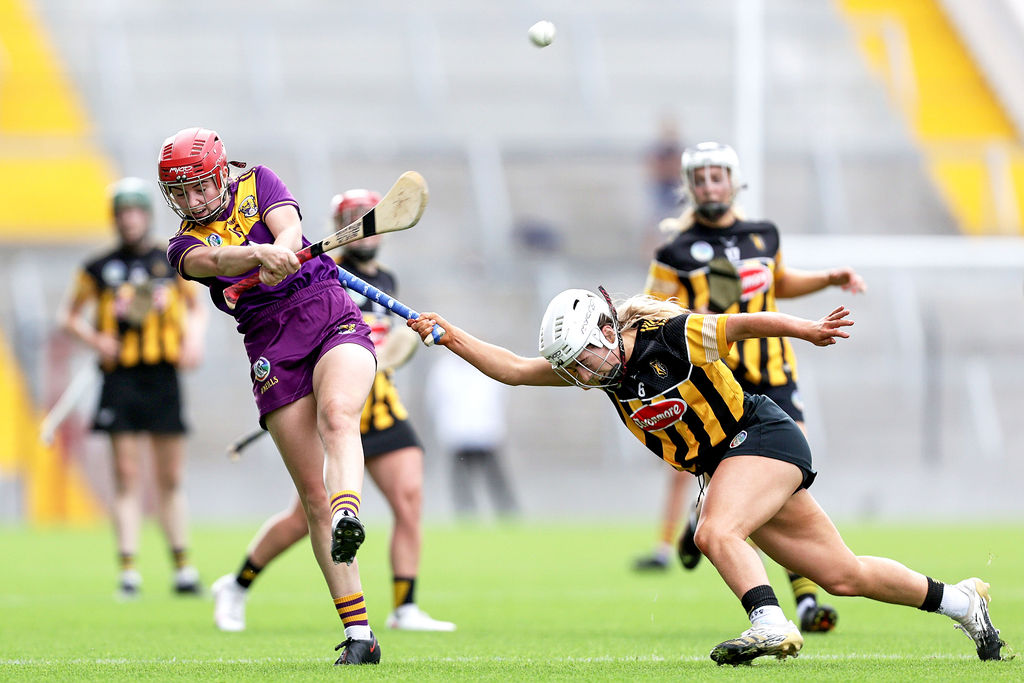 Linda Bolger grabbed a badly needed score for Wexford but the distance seems too severe especially with their forward line generally struggling to get past the 21-yard line. At half time it was evident why Kilkenny are the defending All Ireland champions, leading on a scoreline of 2-13 to 0-06.
Kilkenny somewhat sat back in the first fifteen minutes of the second half, but their first-half display afforded them that opportunity.
Catriona Power grabbed a goal for Wexford after getting the better of Colette Dormer but it was just a little bit too late as Kilkenny ran out winners on a scoreline of 3-19 to 1-12.
The negatives for Kilkenny were few and far between however the injury to Kellyann Doyle will be considered a blow and Miriam Bambricks red card in the injury time.
Their opponents will be known later this evening with the semi-final draw taking place after Tipperary v Waterford in today's other quarter-final.
SCORERS FOR KILKENNY: D Gaule 1-6(3fs, 1 45); M O'Connell 1-3; K Nolan 0-3, M Walsh 0-3 each; A Doyle 1-0; K Power, G Walsh 0-2 each 
SCORERS FOR WEXFORD: C Foxe 0-7(6fs, 1 45); K Parrock 1-0; J Quigley, Linda Bolger, C O'Connor, S O'Connor, L Walsh 0-1 
KILKENNY: A Norris, C Dormer, D Tobin, M Teehan, C Phelan, M Farrell, K Doyle, G Walsh, D Gaule, M Walsh, K Nolan, M O'Connell, S Fitzgerald, K Power, A Doyle. Subs: N Deely for K Doyle inj (21), M Kenneally for Fitzgerald (47), L Murphy for Nolan (50), M Bambrick for Teehan (55) 
WEXFORD: L Brennan, S Harding Kenny, Á Lacey, M Sinnott, L O'Leary, S O'Connor, E Walsh, A Cardiff, O Sinnott, A Curran, C O'Connor, J Quigley, K Kirwan, C Foxe, J Dillon. Subs: Linda Bolger for O Sinnott (20), K Parrock for Kirwan (37), M Byrne for Curran (47), L Walsh for Cardiff (47), A Guiney for Quigley (52)