The Electric Ireland Leinster minor hurling championship moves into round 2 for Kilkenny this weekend and Niall Bergin's side are on the road to Dublin.
This Saturday they'll meet Antrim at the National Games Development Centre, looking to build on their opening-round win over Laois last week. There is only one change from that team, with Michael Ahern getting the nod in the half-back line and Eoghan Cahill replacing him in the middle
See also: Kilkenny manager Niall Bergin impressed with the performance against Laois
Announced team:
Goalkeeper: Billy O'Sullivan
Full-back line: Conor Brophy, Evan Murphy (Captain), David Barcoe
Half-back line: Jerry Henderson, Rory Garrett, Michael Ahern
Midfield: Daragh Vereker, Eoghan Cahill
Half Forward line: Bill McDermott, Ed Laughof, Greg Kelly
Full forward line: Conor Doyle, Mikey Stynes, Brian Moore
See also: Kilkenny show their class to dispatch of Laois in opening round of the Leinster championship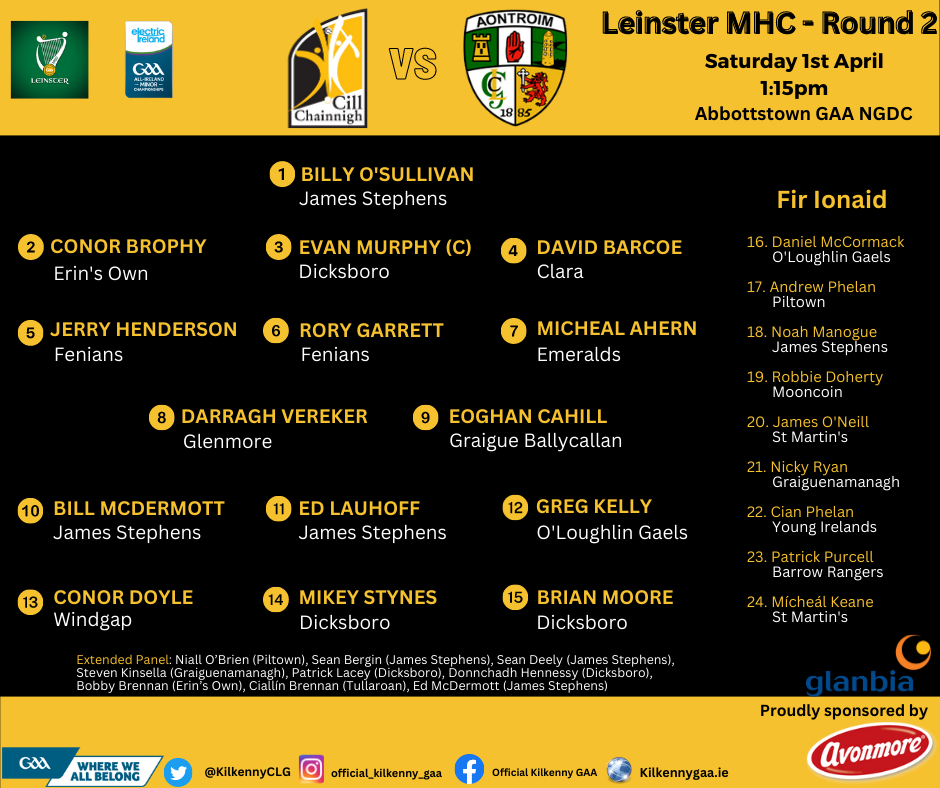 Join us live from Abbottstown at a quarter past one on air, online and in the KCLR app for Kilkenny versus Antrim, with thanks to Philip Ireland Tyres.
Listen back to the full interview with Niall Bergin on Scoreline Extra below: