The weather was wild at the weekend however there were games that went ahead for Tullow, Carlow and Kilkenny despite the gales and rain.
Carlow
Due to the pitches being waterlogged, the Carlow seniors match against Clondalkin was canceled, that game will be re-fixed for a later date.
Tullow
The J1's were beaten in the Leinster League by Boyne who clinched the league with the win.
Boyne opened the scoring with a converted try before Paul Canavan pulled it back to 7-3 with a penalty.
Boyne crossed the line again for their second try and converted it to make it 14-3, however Tullow's Martin Cole dotted down for a try for the local lads to bring it to 14-8.
The Meath men got a penalty then to make it 17-8 and then scored a converted try to finish up the game 24-8 and with the win, Boyne win the league as a result.
Tullow Ladies
The Tullow women's team won their League match against DCU at the Blackgates.
31-7 was the final score.
Tullow U16 Cup
Tullow was deserving winners against Longford in the U16 Cup.
They only had 14 players but came out 22-20 winners.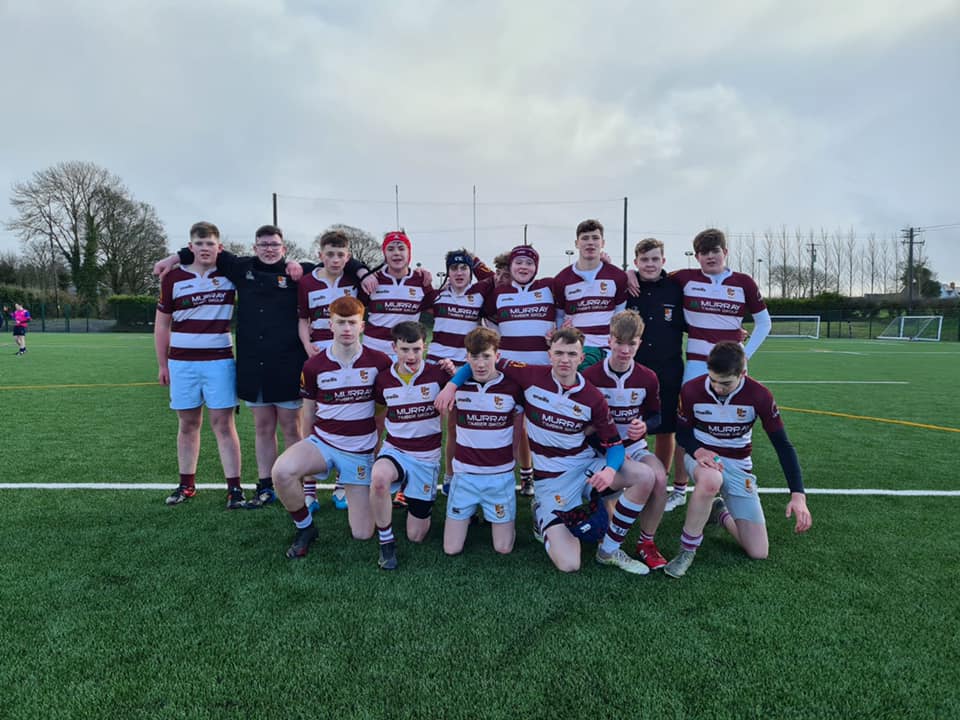 Kilkenny
Kilkenny U16 girls had a fantastic win against MU Barnhall in their Leinster League Division 1 clash.
With only 12 of the pictured squad available, it was always going to be a tough task.
Kilkenny lost Aoife Murphy very early and had to continue with 11 players. They all played really well against the very tough and spirited Leixlip side.
Two tries each from Kaylie O'Neill and Rachel Brickell along with touchdowns by Victoria O'Flynn, Saidhbh Muldowney, and Emma Kelly which were converted by Abby McCallum saw Kilkenny get a deserved win in tough conditions for both teams.
Team: Keeley Kehoe, Tara Duggan, Lucy Kelly, Victoria O'Flynn, Saidhbh Muldowney, Chloe Moloney, Emma Kelly (c), Kaylie O'Neill, Rachel Brickell,Aoife Murphy, Kathleen Lamb Gormley, Abby McCallum.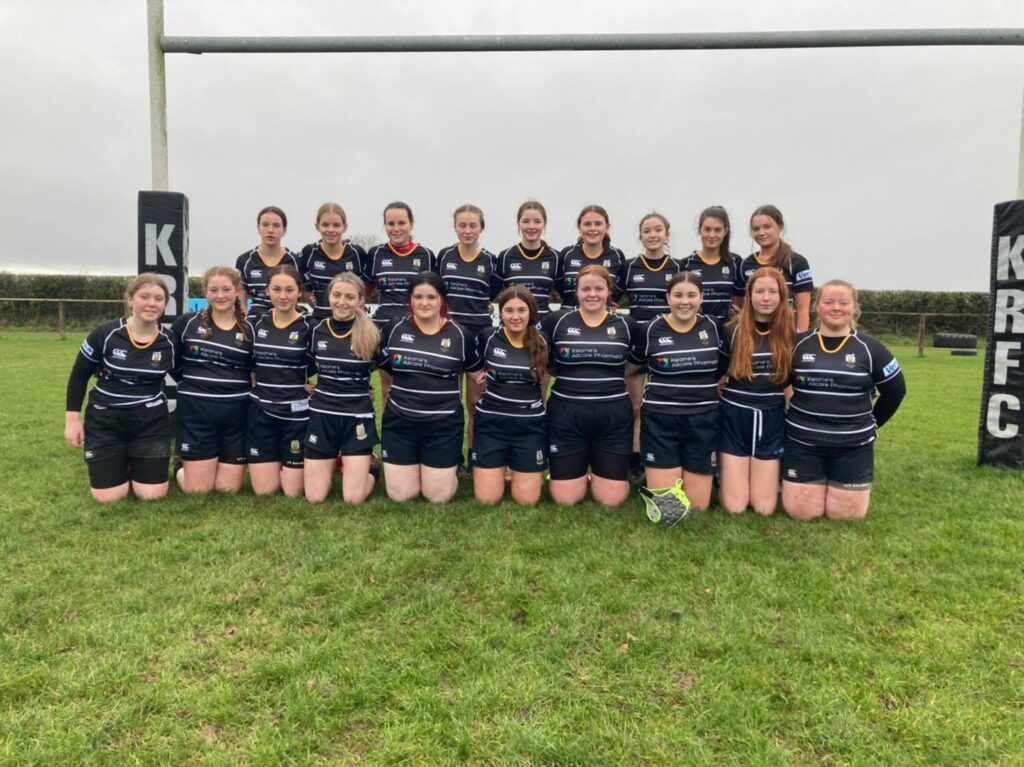 Kilkenny U14 Boys
Horrendous conditions were in play for the U14 cup, against Mullingar.
After a really strong performance, the lads lost 22-26.
Kilkenny played the best rugby, but a few unforced errors cost them the game.