If things work out for Myles Price in 2022, he could find himself $1million better off.
The Team Ryano Kilkenny coach, BJJ brown belt and pro MMA athlete has finally announced his inked deal with PFL – the Professional Fighters League – to compete on their 2022 lightweight schedule.
Chatting to our All Things MMA podcast in June of this year, Price (11-7) had hinted that the contract was signed, but wouldn't reveal whether his destination would be east (KSW), west (PFL) or somewhere in between.
Last seen at Bellator 217 on the better side of a decision victory over Peter Queally, the 33-year-old now begins preparations for PFL with a likely debut in the US in the spring of next year. Queally has since bounced back from that February 2019 defeat and now finds himself in the main event for Bellator Dublin this Friday night when he meets Patricky 'Pitbull' Freire for the promotion's vacant lightweight title.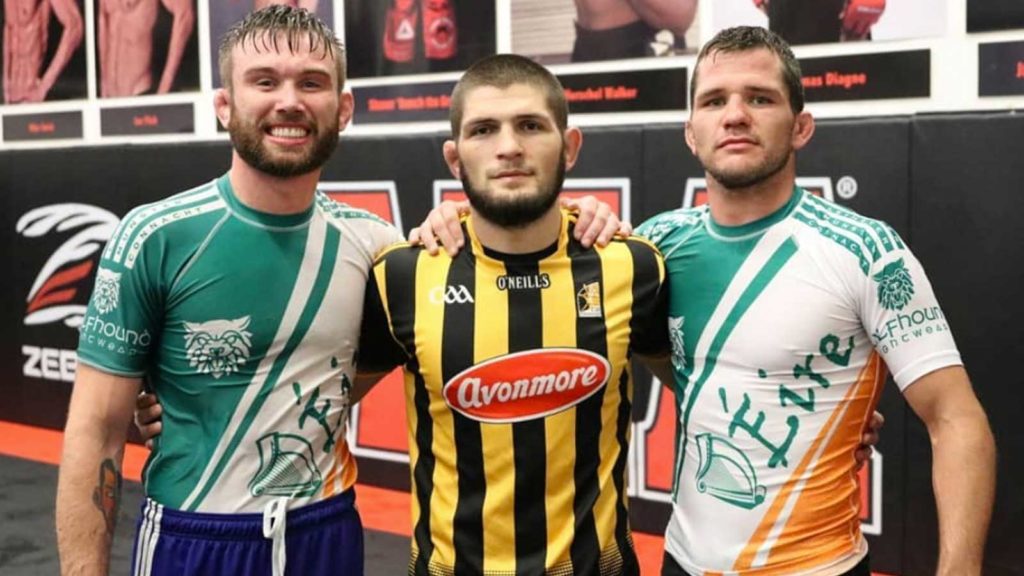 Having spent time in recent years training at American Kickboxing Academy alongside the likes of former UFC lightweight champion Khabib Nurmagomedov, Price may get a chance to call California home depending on how the PFL's fixture calendar works out. Price is represented UFD Sports Management in Germany.
Speaking to Scoreline.ie following the official announcement on Monday, the Kilkenny man says the fact the organisation put fighters first had a lot to do with the decision process.
"We've been in talks back and forth over the last couple of months about the signing."
"There was a couple of big offers on the table, and hard offers to turn down, but I think the deciding factor for me really came down to the power that the fighter has in regard to their destiny."
"It's run like a series (the PFL) and they're very, very fair in regard to if you win, you move on, if you don't, then you don't move on."
"You know there's no politics involved, and I feel like that was the biggest thing for me. PFL really put the fighters first and I'm delighted to be fighting for the first time Stateside as well and with such a big promotion."
"I'll be the first Irishman to be signed to the promotion too. They're really making waves on the circuit, so I'm super looking forward to representing myself, my team, my county and my country."
"Obviously, it's nice to be fighting for the chance to win a million dollars. If that's not good incentive as a tasty extra, I'm not sure what is." 
Who are the PFL?
The PFL runs in a different manner to the likes of the UFC, Bellator, KSW in that it takes on a sport-season format. Fighters earn regular-season points based on their performance – three for a win, plus bonus points for finishes.
Each fighter is then seeded in standings for their weight class based on their point totals. Following the regular season, a single-elimination playoff series takes place, leading into the PFL World Championship.
Win your title fight and you're crowned PFL World Champion and handy a hefty $1m cheque.
Fights are also carried across Europe on ESPN and Sky Sports.