Myles Price is going back to work in under a month's time with former UFC lightweight Jeremy Stephens named as his opponent for the second half of the PFL regular season.
Kilkenny man Price (11-8) is coming off the back of a first-round submission loss to Anthony 'Showtime' Pettis at PFL 3 earlier this month, his first time back in the cage in over three years.
For his part, Jeremy Stephens (28-20), a veteran of almost 50 professional fights, is coming out of a fight-of-the-year contender with Clay Collard, ultimately dropping a decision loss in April of this year at PFL 1.
With both men chasing a win, there's plenty at stake with finishes required in order to keep their playoff hopes alive.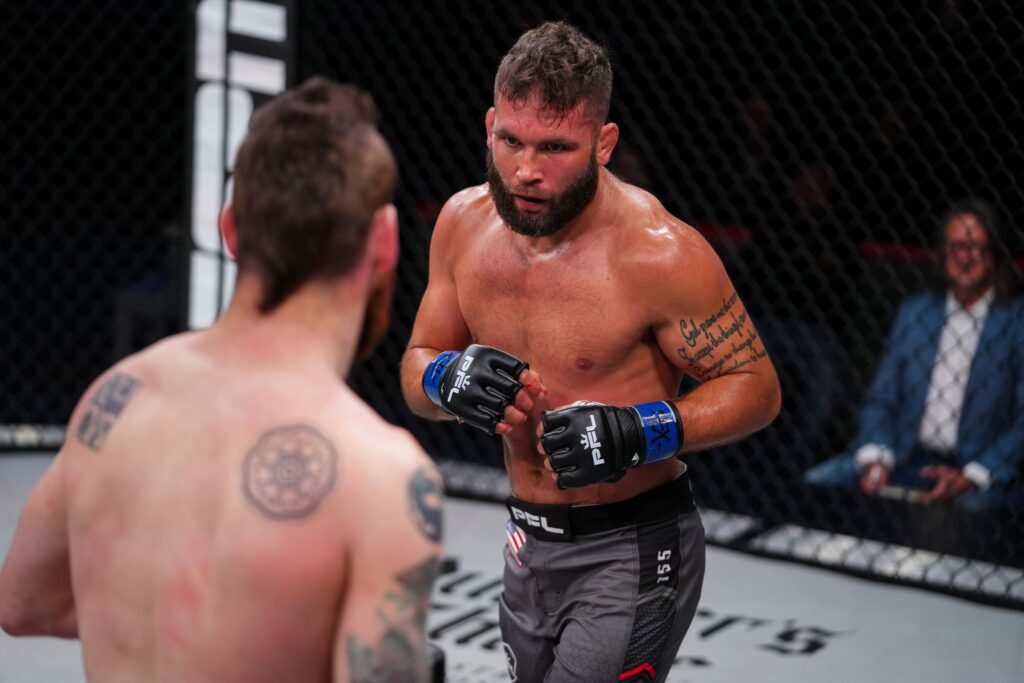 PFL 4 Card
Clay Collard is back on the marquee, slated to take on Alexander Martinez in the lightweight division. Martinez defeated Scottish veteran Stevie Ray to begin his 2022 campaign.
In the co-main event, 2021 Light Heavyweight World Champion Antonio Carlos Jr. will duel with 2022 PFL Challenger Series winner Bruce Souto. Carlos Jr. racked up six points with a first round submission of Delan Monte at PFL 1. Carlos Jr. looks to earn a PFL Playoff berth and secure the top seed in the division. Souto is looking to earn his first PFL win and slow the 2021 champion's momentum in the process.
PFL 2021 Lightweight World Champion Raush Manfio will take on "The Canadian Gangster" Olivier Aubin-Mercier in a battle of PFL 1 winners. Manfio stopped South African Don Madge late in the third round. Aubin-Mercier gritted out a close split-decision win over two-time PFL Champion Natan Schulte.
Price and Stephens round out the main card, set to be shown on ESPN in the US and Channel 4 in Ireland.
ESPN Card / Main Card
Clay Collard vs. Alexander Martinez
Antonio Carlos Jr. vs. Bruce Souto
Raush Manfio vs. Olivier Aubin-Mercier
Jeremy Stephens vs. Myles Price
ESPN+ Card / Preliminary Card
Omari Akhmedov vs. Teodoras Aukstuolis
Natan Schulte vs. Marcin Held
Emiliano Sordi vs. Delan Monte
Robert Wilkinson vs. Viktor Pesta
Marthin Hamlet vs. Josh Silveira
PFL 4 takes place on Friday 17 June at the Overtime Elite Arena, Atlanta, Georgia. The remaining regular-season events for PFL are booked for 24 June and 1 July.