It was something of a prediction on last week's edition of Camán Caint, but away teams ruled the roost on Sunday in the third round of the Kilkenny camogie championships.
Games got underway on Thursday this past week with St. Martin's and Emeralds/St. Anne's picking up wins on the road in the senior and intermediate championships respectively.
With the bulk of the games on Sunday morning as usual, just two out of eight scheduled games saw wins for home sides with Young Irelands and O'Loughlin Gaels making home advantage count.
Here's how the results from the weekend panned out with the latest update to group standings.
Kilkenny senior camogie championship
Conahy 2-3 v 3-14 St. Martin's
Piltown 1-8 v 3-18 Dicksboro
Tullaroan 2-11 v 4-09 Clara
St. Brigid's 0-10 v 4-08 Windgap
Young Irelands 3-11 v 2-12 Barrow Rangers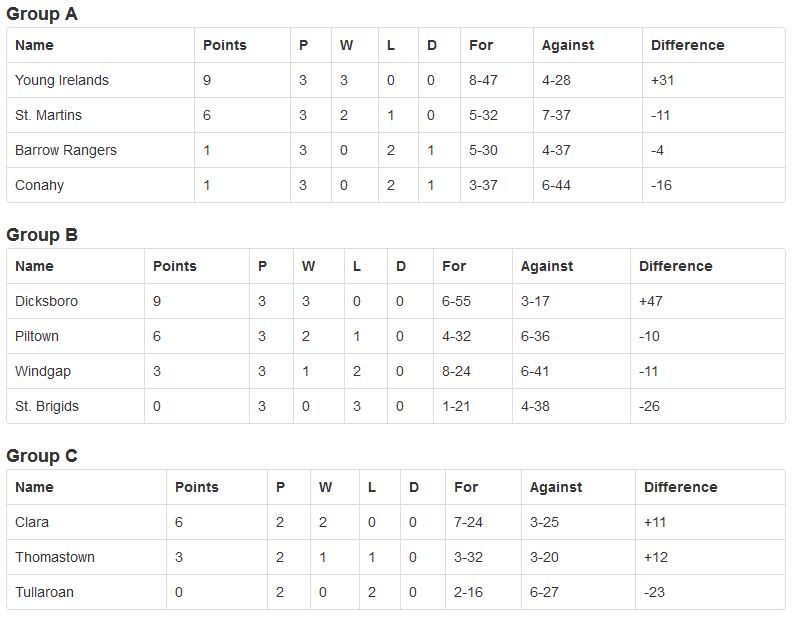 Kilkenny intermediate camogie championship
Danesfort 1-12 v Emeralds/St. Anne's 3-10
O'Loughlin Gaels 6-19 v 0-01 Glenmore
Ballyhale Shamrocks 0-11 v 3-6 Rower Inistioge
St. Claire's 1-07 v 1-17 Mooncoin
St. Lachtains 1-10 v 1-11 Mullinavat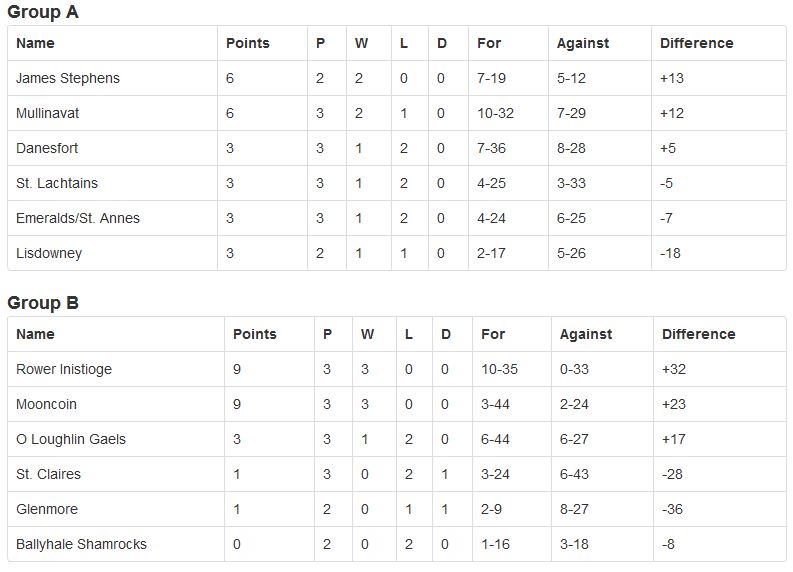 Ballyhale Shamrocks play Glenmore at 7pm on Monday evening.
The first of the season's quarter-finals has also been confirmed with St. Martin's set to meet Piltown in Coon at 11am on Sunday 18 September.