With a return to collective training set for 19 April, the GAA have released their revised calendar for 2021.
Balance being the objective, the revised schedule ensures sufficient games at inter-county level, balances league and championship fixtures and cements the club window the latter part of the year.
All inter-county action will be completed by the end of August with club championships at local level able to commence the first weekend of September.
National Hurling League
Inter-county action will now begin on the weekend of 8/9 May, giving counties a three-week lead-in, but with the guarantee of five league games.
Division 1 and 2 fixtures for the National Hurling League start 8/9 May with Division 3 fixtures beginning the following week.
Division 1a and 1b stay in a round-robin format in groups of six, with no quarter or semi-finals. Equally, there is no league final scheduled for this year. Instead, the GAA have announced there will either be joint winners of the hurling league for 2021 or if the winning sides from Division 1A and 1B meet in the championship, that fixture will double as a league final.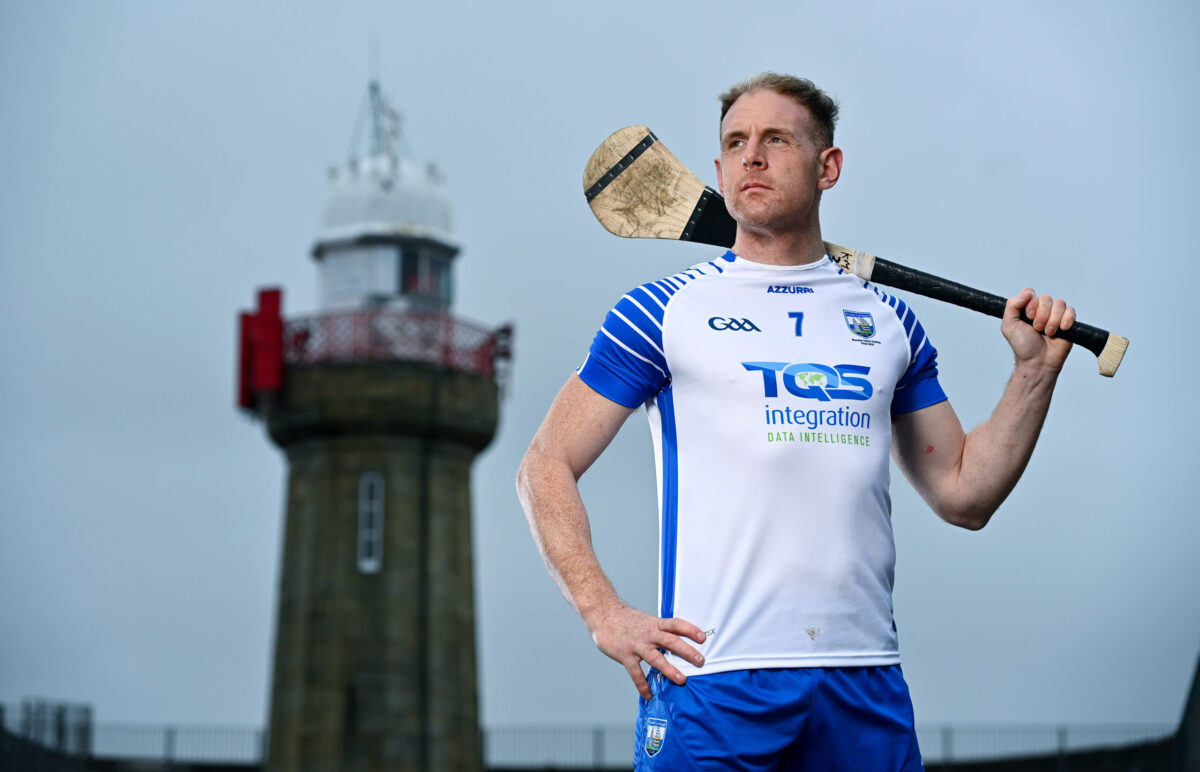 National Football League
For football, that returns from 15/16 May with potential league finals on 19/20 June.
Divisions will be split into north and south, with 4 teams in each group (based on geography). There are three round-robin games per team,w ith the top two in each divisional group going to league semi-finals and a league final.
The bottom two in each group go to the relegation semi-finals, the loser relegated.
London will not participate in the 2021 league, with finals only played that weekend in June provided counties involved are not in Championship action the following weekend.
Hurling & Football Championships
Once the leagues are finished, it's straight on to the hurling and football championships for a summer of action. Football sees no Tailteann Cup, no qualifiers, a provincial knock-out format and overseas sides (New York and London) will not be involved.
For hurling, it's a provincial knock-out championship with a back-door qualifier system, now with added relegation to the McDonagh Cup).
11 teams will contest the Liam MacCarthy Cup with Kilkenny, Galway, Wexford, Dublin, Laois and Antrim making up the Leinster wing while Limerick, Waterford, Tipperary, Clare and Cork make up the Munster contingent.
There will be one preliminary round in the qualifiers between the two defeated quarter-final teams in Leinster. The winners advance to Qualifiers Round 1, the losers to the Joe McDonagh Cup for next year.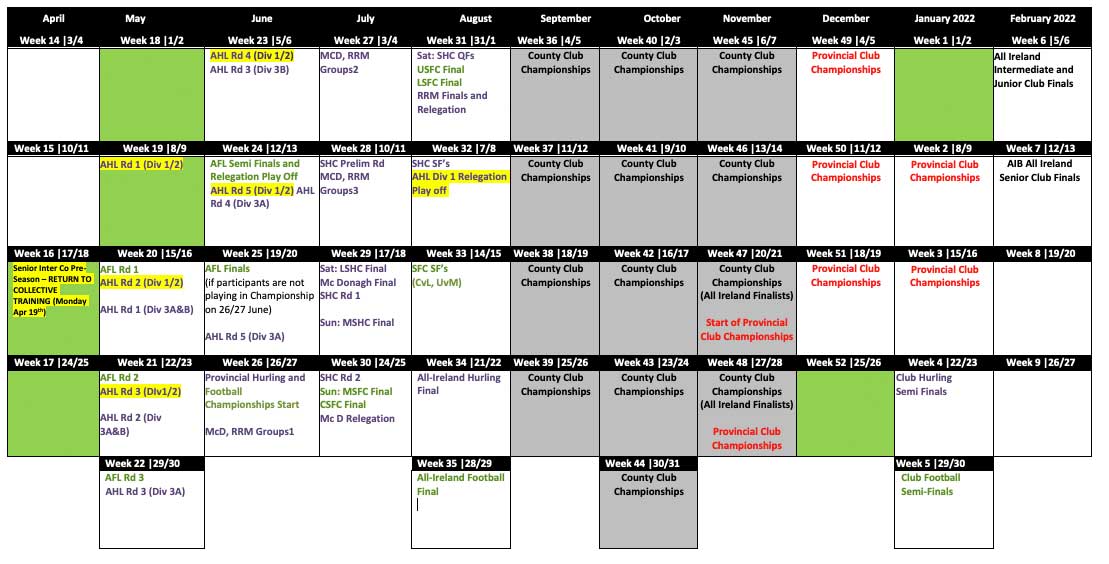 Joe McDonagh Cup
For this year's Joe McDonagh Cup, the only change for this summer's fixtures is the removal of the semi-finals stage. Winners will be promoted, but without a back door into the Liam MacCarthy for 2021.
The final will be held on the same day as the Leinster SHC final, with Saturday 17 July earmarked for TV coverage.
Carlow will contest the cup alongside Down, Kildare, Meath, Westmeath and Kerry.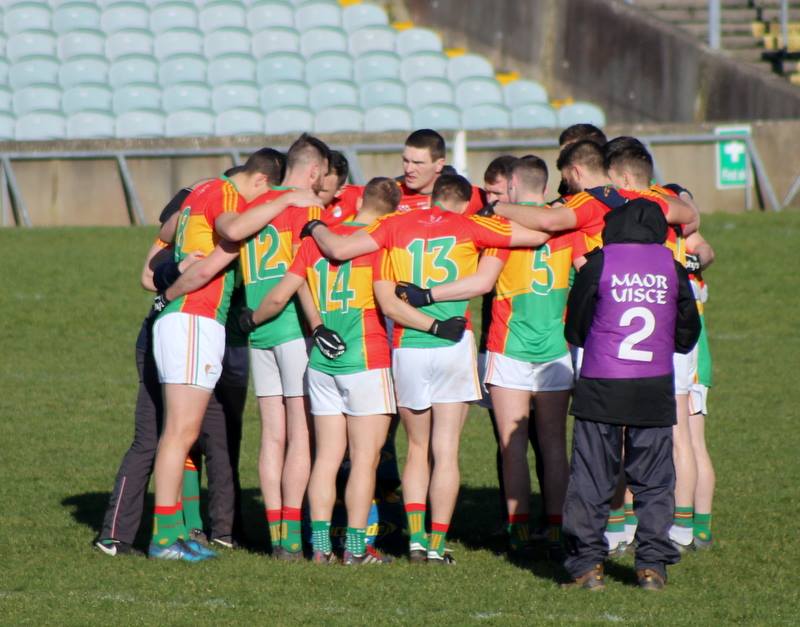 Minor and U20 Hurling and Football
At present, there are no details other than to say they will be finalised when there is clarity on the return to training and play for non-senior grades.
Club Hurling & Football
Only inter-county training is permitted from 19 April for the moment, with no date set at the time of writing for a return to club training.
Club competitions with county players will be able to take place as county teams exit their respective championship – football from the end of June, hurling from mid-July.
Provincial club championships are being delayed until mid-November, meaning the All-Ireland club finals will go out to the weekend of 12/13 February.
Story developing…