Ballyragget's finest Ann and Angela Downey were awarded the Irish Independent Hall of Fame on Monday.
In fairness, the two are synonymous with camogie not only in Kilkenny but across the country. They were and are powerhouses of camogie both as players and then recently in the management stakes. The contribution they have made to the sport over the years has been huge, and the success they've brought to their county is remarkable.
They're also the first-ever joint winners of the award.
The Irish Independent Hall of Fame inductees for 2020 were @KilkennyCamogie twins Ann and Angela Downey#IndoSportstar2020 pic.twitter.com/VIyKCE6QWF

— Independent Sport (@IndoSport) February 22, 2021
History
The Downey sisters have a combined total of 24 All-Ireland senior titles, 18 league titles, and 13 all-ireland club titles. Whatever way you look at it that is a huge impact to have from a sport from a sibling pairing. There have been and are many brothers and sister groups in teams across Ireland, but the Downey name is up top there with the greatest of them.
Ann and Angela's camogie life really kicked into gear when they were playing school camogie. They were with the Presentation Castlecomer and St. Brigid's College Callan, and also at club level with St. Paul's in Kilkenny city.
When the Kilkenny camogie team started to make a name for themselves on the all Ireland stage, the sisters were there to be part of that winning their maiden All-Ireland medals in 1974. They won many more in-between too and captained their county too and 1994 was the year the Downeys won their last All-Ireland senior title with Kilkenny.
The long wait
22 years it took then for Kilkenny to win another All Ireland, that was 2016, and the Downey sisters would play a huge role in that yet again. Ann was the team manager, and Angela was one of her selectors. That was a special time for the team and the sisters, having done it on the field of play and then again as a management team, quite incredible.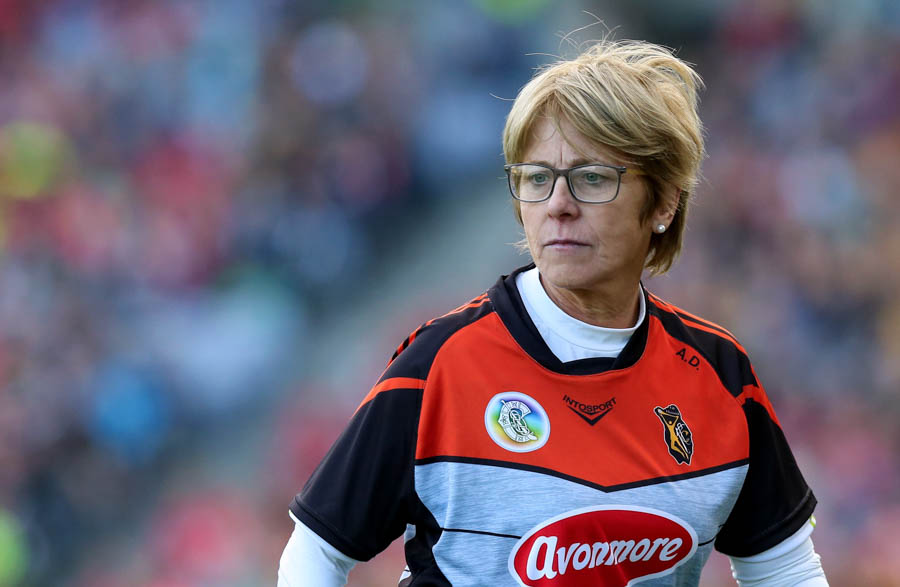 They did suffer their heartbreak though, Kilkenny would lose a few finals in the meantime however they finally got back on the podium once again in 2020 under the guidance of Brian Dowling, with the echos of Ann and Angela's hard work over the years there to see.
After Ann stepped down from the side in 2019, she took up managing the Ballyragget Intermediate men's hurling team. They're re-building too and trying to get back to senior hurling in Kilkenny.