The biggest showcase of American Football, the Super Bowl, takes place this weekend.
It's the 55th outing of the Super Bowl, marking the meeting of the AFC and NFC champions who in this year's case happen to be last year's Super Bowl winners, Kansas City Chiefs, and the Tom Brady-inspired Tampa Bay Buccaneers.
It's a home-field advantage too for the Buccaneers, with this year's Vince Lombardi trophy up for grabs at the Raymond James Stadium in Tampa, Florida, making them the first Super Bowl hosts to contest the event.
As a sporting event, it's pretty much Christmas Day, Thanksgiving and everything else rolled into one for seasoned football fans.
Sure, the atmosphere around the game for fans may be somewhat different this year against the backdrop of the Covid-19 pandemic in the United States, but when it all kicks off on Sunday night, you can be fully sure there will be millions, and millions, glued to their TV screens.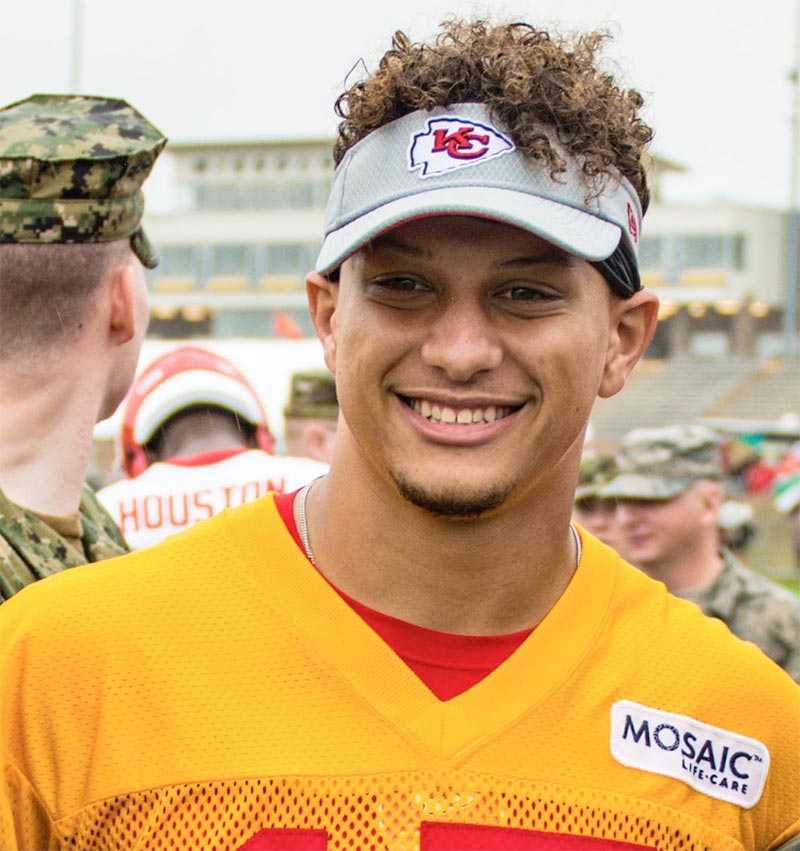 How to watch Super Bowl LV in Ireland
Super Bowl 55 is taking place this Sunday night, which for Irish football fans means very early Monday morning. If you're used to watching UFC events (including this one on Saturday night), you'll have a handle on TV timings.
Kick-off is set for 6.30 pm ET (Eastern Time) and there's a five hour time difference. That means you'll get to see kick-off between the Tampa Bay Buccaneers and Kansas City Chiefs at 11.30 pm (GMT).
Depending on play, ads, TV coverage and the rest, the game is expected to run up to 2.30/3.00 am Irish time.
What TV channel is the Super Bowl on in Ireland?
For Irish fans, options are limited, but at least you've got options.
Sky Sports NFL are showing the game live with coverage underway from 10 pm.
If you don't have the channel or a sports-pack subscription from Sky, you can get a day pass through NOW TV to watch via their app, your phone or laptop. The day pass is €10 but it kicks in from the minute you start watching and you'll have 24 hours access.
If you've got access to the BBC, their coverage begins at 11.00 pm on BBC Two before switching to BBC One at 11.30 pm on Sunday night.
If you want some extra football, including the Super Bowl LV live coverage and access to all of the 2020 season highlights, plus NFL Network, you can grab a Super Bowl Pass from NFL Game Pass, where they've got an €8.99 offer for 31 days.
Grab the popcorn, grab the mugs of tea, and get stuck in.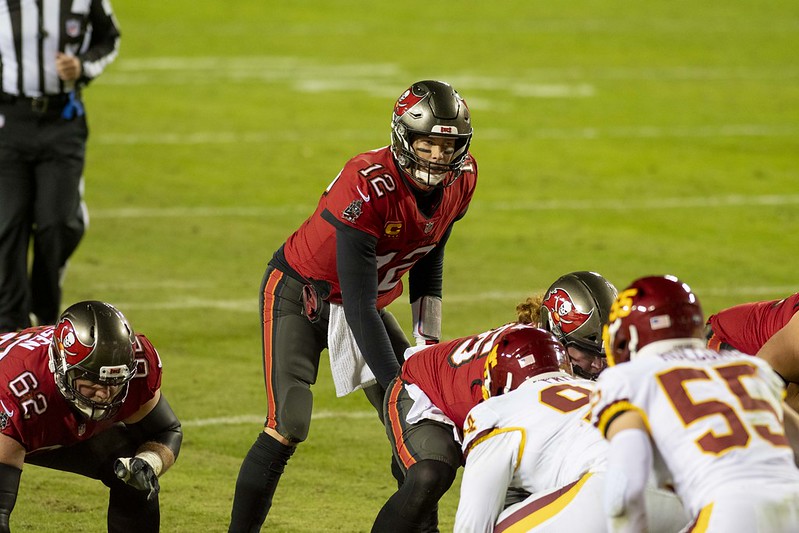 Super Bowl LV: What else do I need to know?
Outside of late nights and early starts, there's plenty happening this Sunday night.
The Weeknd gets the honours this year for the Super Bowl half time show. That appearance should be roughly 1.30 am Irish time.
For Tampa Bay, it's their first Super Bowl appearance since 2003 – the year they were crowned the 2002 season champions with a 48-21 win over the Oakland Raiders in San Diego. It was their first time to win the Super Bowl too.
Before this year, the Buccaneers hadn't won a playoff game since 2003 and hadn't made the playoffs since the 2007-2008 season. Their last three seasons have been losing seasons, but Brady's arrival for 2020 turned things around to finish with an 11-5 regular season record.
On Sunday, the Kansas City Chiefs will be hoping for a third Super Bowl championship and their second on the bounce having overcome the 49ers last years.
All eyes will be on the two leading figures, Tom Brady and Patrick Mahomes.
When it comes to postseason football, there's few in the game with a CV that reads like Tom Brady's. At 43 years old, he's making his tenth Super Bowl appearance and is chasing his seventh win.
His previous six came with the New England Patriots including back-to-back victories in 2003 and 2004 and there's few in the modern game that can touch him for the records. Nobody, in fact.
For Mahomes and the Kansas City Chiefs, if they get the win on Sunday they'll be the first team since that back-to-back for the Patriots to do the same. They finished their regular season 14-2, went into the playoffs as the AFC's number one seed and now they're knocking on the door again.
They've got the momentum, got that explosive style to their play that can turn a game on its head and get them out of trouble and despite the Buccaneers having home advantage, they'll be favourites for Sunday night.
We'll be previewing all the Super Bowl action on Scoreline, live on air this Saturday afternoon from 2 pm.