All attention then turns to Derdimus park on Sunday as we have a doubleheader in the form of the KCLR McCalmont Cup semi-finals.
One of those teams competing with be Thomastown United. They bested Spa United, Evergreen C, and Fort Rangers along the way to the semi where they will meet Castlewarren Celtic.
While the club is no doubt excited by the prospect of silverware, they also can look forward to swapping the soccer pitch for the golf course. We caught up with Mark Delahunty, player and organizer of the Thomastown United Golf Classic and he gave us the details;
"The club is organizing a golf classic on the 27th and 28th of May in Gowran Park. It is a big fundraiser for the club, so any help is greatly appreciated. There are loads of Tee times still available. it is €200 per team, there is a dinner afterward and you get to play on one of the golf courses in Ireland."
It is clear that the investment is paying off for the club, with its ever-expanding facilities and production of high-class players such as Ellen Molloy and Colm Whelan. The proceeds of this event will go towards funding the building of a full-size All-weather AstroTurf pitch, the club has secured partial funding through the Sports Capital Grant.
"The facilities are huge, even since I have been playing. We only had one pitch in Coolwagon, now there are five pitches and two astroturf pitches."
"The walkway out there was huge in Thomastown, especially in the Winter as it is fully light. These facilities do not just serve the soccer community but the whole community and these fundraisers are crucial to that."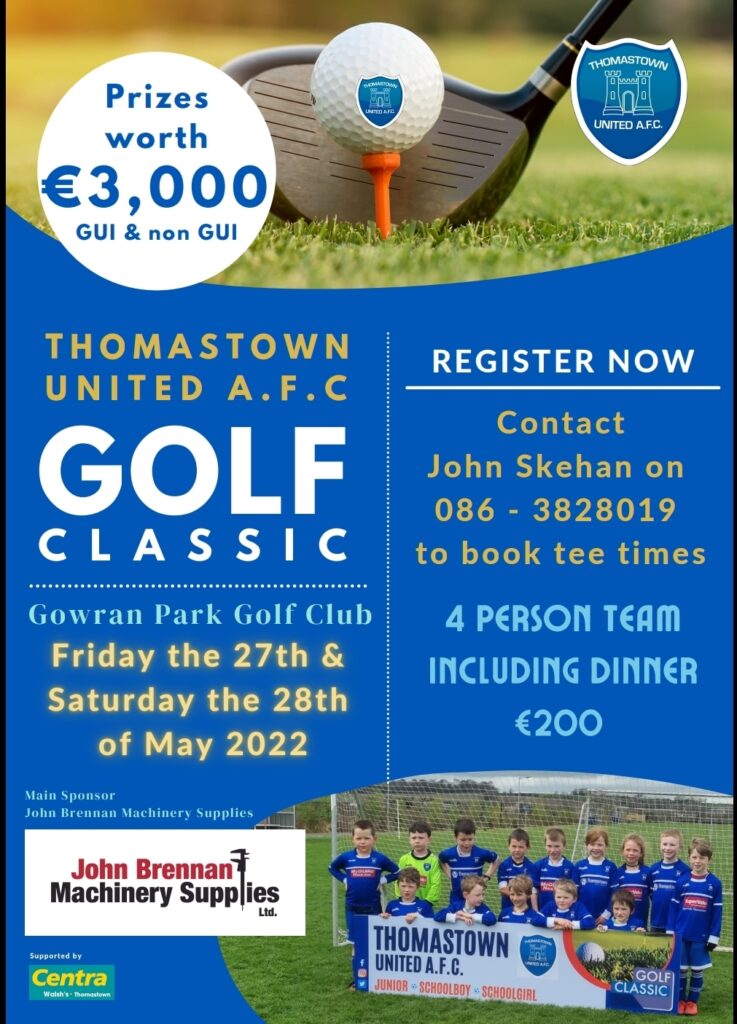 Club Chairman Paul Doyle then highlighted the possible knock-on effect that has happened from Molloy and Whelan having such successful seasons with not just their clubs but their country also;
"We have over 300 school kids registered with the club. Our schoolgirl membership jumped over 100% during covid. The Summer soccer camps are coming up, we have one that sold out straight away and the second one in August."
Castlewarren Celtic will take on Thomastown United at 12 pm. Then it's the old rivals of Freebooters and Evergreen clash at 3.45.
*Editor note, as The Castlewarren manager myself, here is hoping that the Golf Classic is all they have to look forward to for the rest of the season after the Semi-Final!
Listen to the full interview below on Scoreline Extra :