Team Aspect Ireland have returned to Ireland following their magnificent success in the Race Across America.
The local cyclists finished third in the race as they competed strongly in the six-day event.
The team touched down in Dublin this morning and were given a heroes welcome.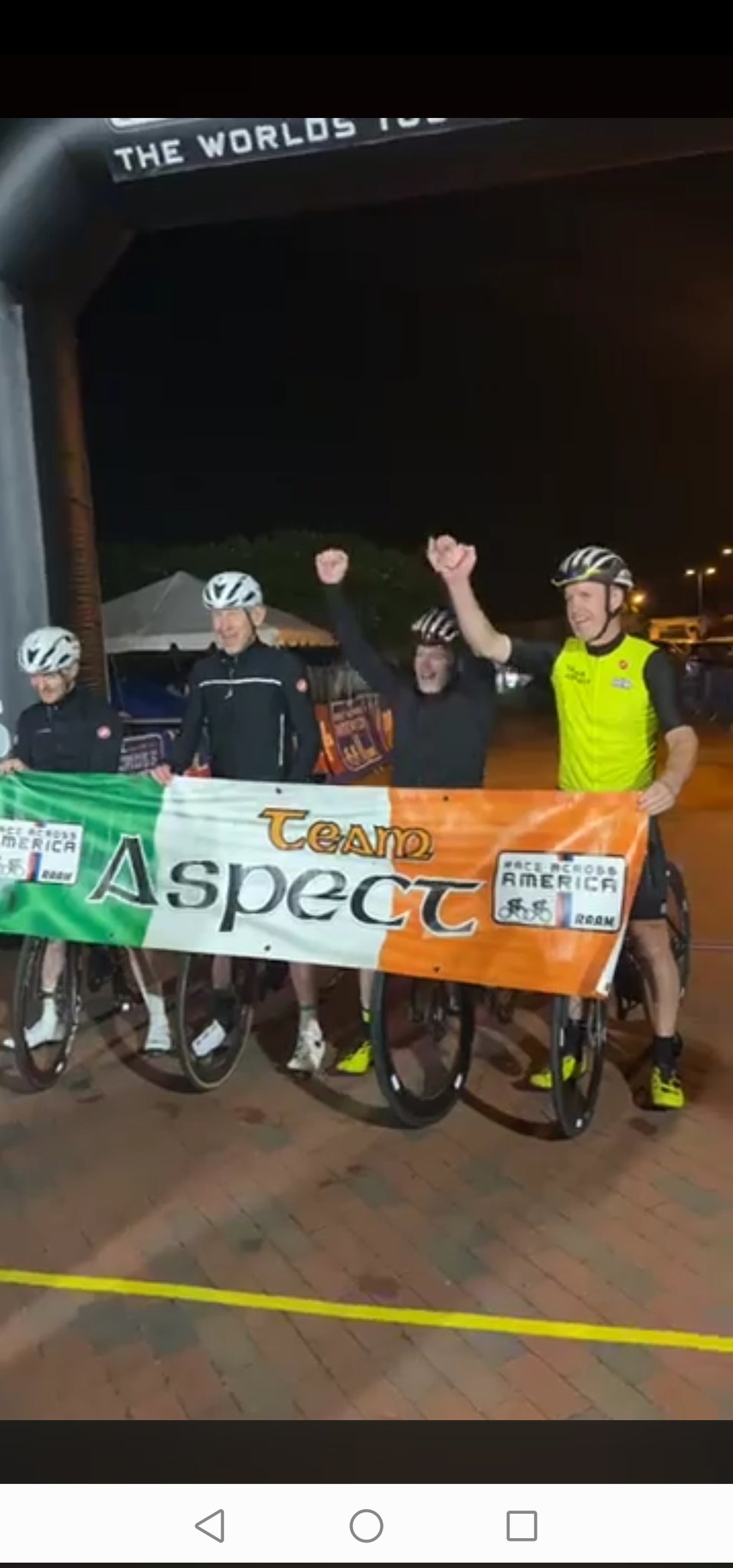 The race covers 5,000 kilometres from California on the West Coast of the country to Maryland on the East Coast.
The four-man group consisted of John Dowd, Phillip Culbert, Seamus Nash and Cathal Phillips.
They have raised €12,500 to date as they continue their support for the Aspect Centre in Kilkenny and are hoping to increase that figure to €15,000.
Following the event, the team released a statement on their Twitter page stating: "3rd place Irish winners of Race Across America 2022.
"Thank you for all of your support and donations. We really appreciated it and thank you for being a part of our race.
"We hope you enjoyed this amazing 6 day race with us."