It's episode 4 of The Football Manager Football Show and we've got another two months under our belts in Argentina, meaning we're past the halfway point in the season.
On this week's podcast
Are Boca bouncing back and finding form at the right time?
There's silverware on the way to one of the clubs, with more on the horizon
Players demanding what the board can't provide
Man marking making the difference
Fredy Guarin still knocking them in 16 years later
To delegate or plot your own training path
And more besides
It's a little ranty, it's a little sweary, but that's the life of Football Manager.
If you like what you hear, spread the word, subscribe over on Spotify, Apple Podcasts or Google Podcasts (or wherever you do your listening) and catch up on all previous episodes through scoreline.ie.
The table after this week's podcast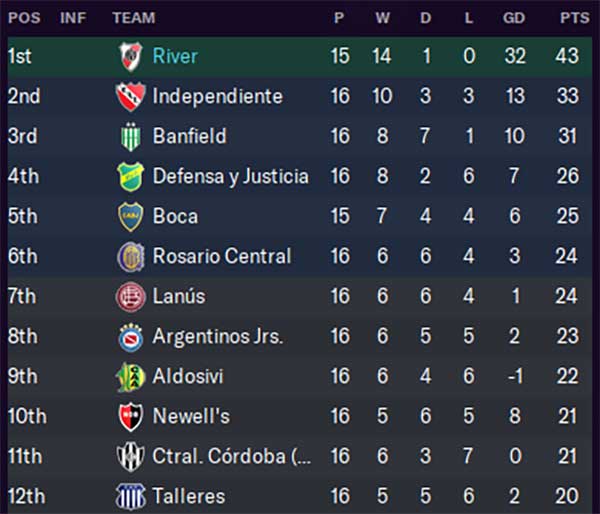 The Football Manager Football Show is presented by Ken McGuire (currently River Plate) and Shane O'Keeffe (currently Boca Juniors) as they tackle the world of Football Manager 2021 one nation at a time.