As the dust settles on the group stages of the Kilkenny senior hurling league, results on Sunday have made the championship picture a little clearer.
Dicksboro's win over James Stephens on Saturday wasn't going to have too big an impact on the final standings but Sunday's results did provide a few twists and turns with Tullaroan's win over Ballyhale coupled with Clara's win over Lisdowney sending the defending county champions into the first round of the championship proper.
Here's how the senior league and championship will play out.
Senior league final: Bennettsbridge v Tullaroan
Senior shield final: Clara v Dicksboro
First round championship: Ballyhale Shamrocks v Glenmore
First round championship: Mullinavat v O'Loughlin Gaels
Relegation semi-final: James Stephens v Lisdowney
Relegation semi-final: Erin's Own v Graigue Ballycallan
Sides will have this coming weekend off with games fixed for 17/18 September. League and shield finalists progress straight to the quarter-finals.
Final standings: Group A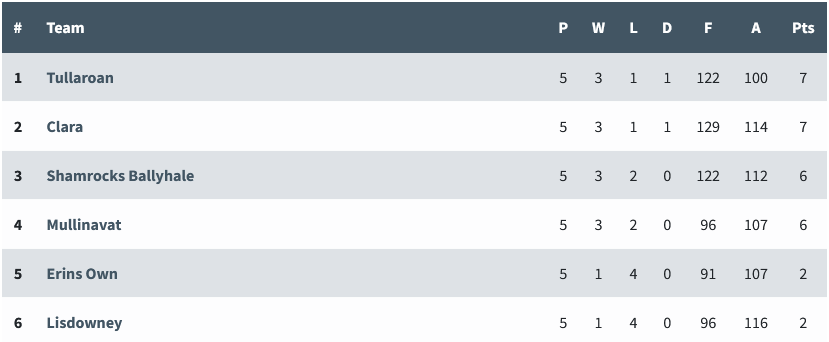 Final standings: Group B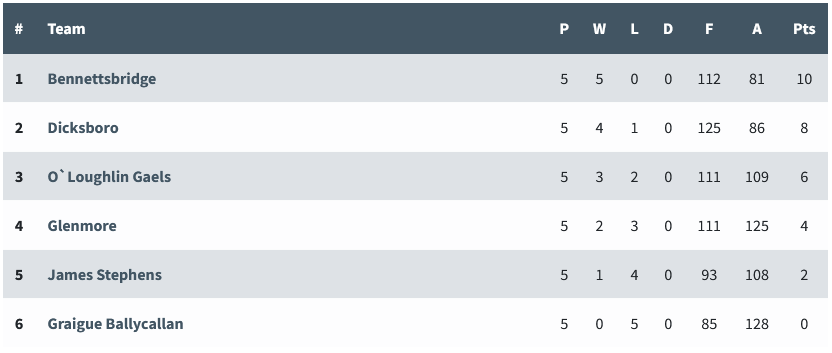 A launch event for this year's junior, intermediate and senior club hurling championships will be held at UPMC Nowlan Park on Wednesday evening.