The draw for the next round of the LFA cup has been drawn will some Kilkenny and Carlow teams still in contention
There is one fixture that pits both counties against each other in the form of Freebooters taking on Vale Wanderers.
Elsewhere New Oak has another home draw, with home ties for Bridge United against St.Itas and Evergreen, who welcome either Caragh Celtic or Montpelier. Thomastown will be traveling to Balbriggan, and Lions have to play Monread before they confirm their place in the next round.
Saturday fixtures are available from Striker Online, below are the Kilkenny and Carlow games for Sunday.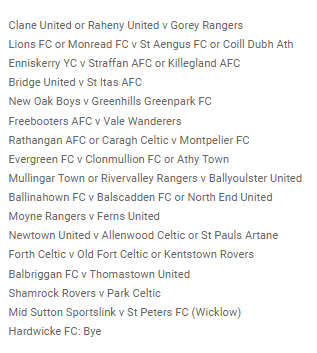 Games are scheduled to go ahead on weekend of November 20th.