Trainer Gordon Elliott has "apologised for any offense caused" after an image of him sitting on a dead horse appeared on social media this weekend.
The Irish Horseracing Regulatory Board launched an investigation into the photo on Sunday.
Elliott confirmed the photo's legitimacy in a statement last night, adding that he is cooperating fully with the IHRB.
The trainer says the image was taken some time ago and came after the sudden death of one of his horses on the gallops.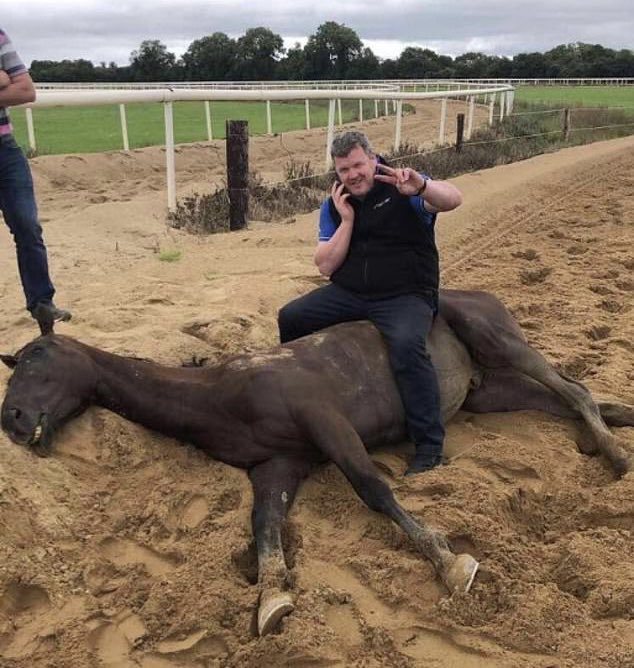 In the picture, Elliott appears to be making the "peace" gesture with his fingers.
However, in his statement, he claims he was gesturing to a colleague to wait until he was finished with his phone call.
The IHRB is yet to comment on Elliott's admission.
Here is the statement from Gordon Elliot.