The party line from both Matthew Twomey and Fiona Keating was that there was much still to work on, and of course there is at this time of the year, writes Darragh Ó Conchúir.
Still, Cork illustrated their rude health once more when recording a 0-23 to 1-10 Very Camogie League Division 1A victory at UPMC Nowlan Park yesterday that barring disasters, secured a place in the final for a second year in a row. What the winning manager and player of the match did concede was that there are many players putting up their hands for starting berths in the summer, such as last year's minor star Orlaith Cahalane, Emma Murphy and Ali Smith.
With the likes of Keating, Laura Hayes and Saoirse McCarthy now maturing into leaders on the pitch, they had ten different players contribute to their tally and that is with a number of big names still to return. The Rebels are certainly humming and it would take a 19-point defeat to Galway next weekend along with a Tipperary win in Kilkenny to deny them.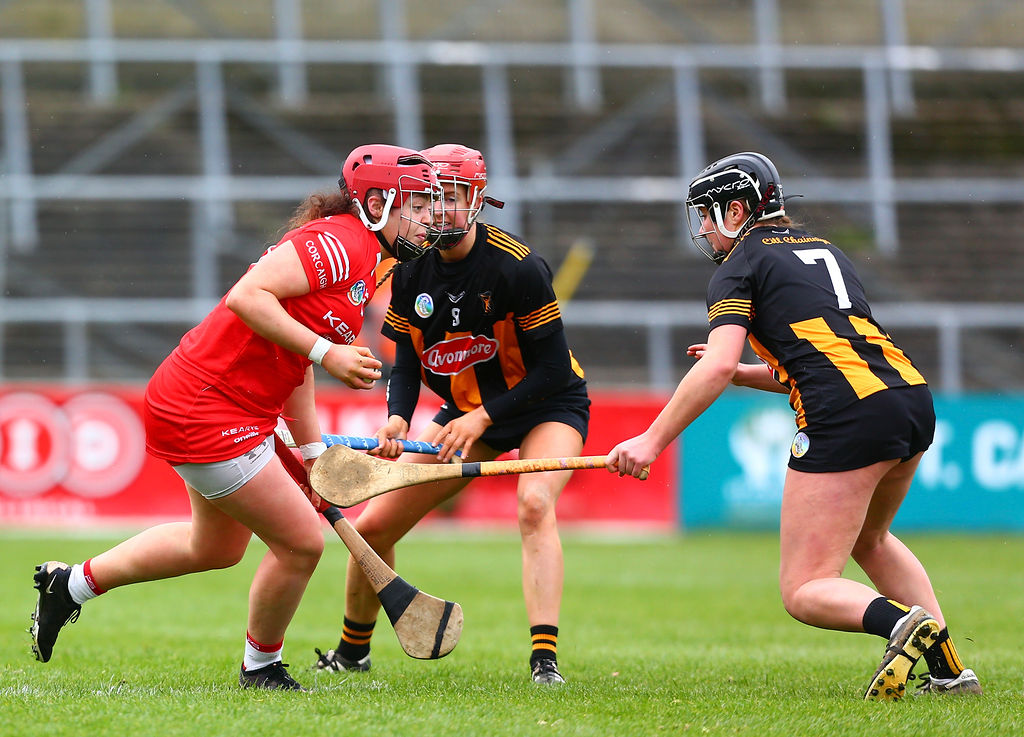 Four points into the wind before half-time gave them a 0-12 to 0-7 lead at the change of ends and though Julianne Malone rifled a stupendous solo goal for Kilkenny, Cork held their composure and eased clear.
"We're delighted with the performance," said Twomey. "We had a good first half and while we were conscious about the start of the second half, to concede a goal, we're delighted with the character. It's March, we won't get carried away but we're taking small steps at the time. The two teams know each other very well. They were going to get their purple patch. They've quality all over the field though I know they're a few players down, same as ourselves. But it was about how we reacted to their patch."
"When you think of who is to come back – Katrina Mackey, Orla Cronin, Pamela Mackey, Ashling Thompson and a few more on top of that, you have to be happy. We can't be depending on Amy O'Connor getting all the scores like she was at the start. We were conscious of that so the spread of scores was great. I know we got 23 points but we still let a lot of scores after us, especially goals but it's the sharing of it that's brilliant."
New role for Keating
Keating is revelling in a new role at midfield, having excelled at centre-forward last season. She contributed four points from midfield against the Cats, who beat them in last year's All-Ireland final.
"Every year it's something different but it's great," said Keating of the new position. "They give you a bit of freedom to do what you want but at the same time you've got a role to play in the team and when you listen to experts like Matthew and (coach) Liam (Cronin), they put so much work in behind the scenes, they have everything nailed down to a tee and what they tell you to do is what you do and it all links into the play and results like this one today."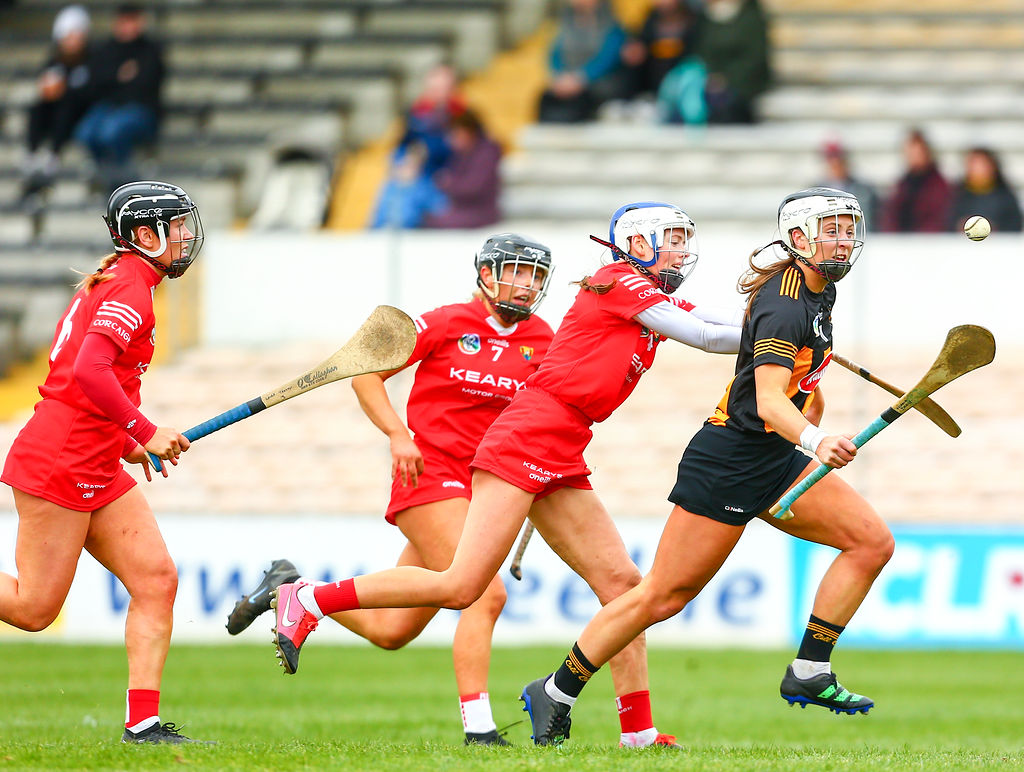 "We've been working a lot in training on things that we could improve on and we put a lot of that practice into play today. Everyone's fighting for places as well. We have the two Mackeys and Orla Cronin and a few more to come back after injury so it's everyone's chance during the League to put their hands up and fight for a spot in the team.
"You have the likes of Orlaith Cahalane in with us now (with) a really dominant place in the team. That's not a place she had last year but I think she has a big place in the team this year. She's just one of the young players coming through in Cork and it's great to have such a standard of young players coming through. There were a lot of positives to take from the match today but there's a lot to work on as well. We'll go back to the drawing board on Tuesday."
Games matter
Twomey asserted that Galway, who denied them in last year's League final, could not expect any favours, even though it would take a calamitous turn of events for his side not to make the decider for a second year in a row.
"Every game we want to test out something new," Twomey declared. "We learned a lot from today. We need more games. It's all about games this time of the year."
"We certainly won't be putting the white flag up for next week. We'll be going out strong again and having a cut off it, especially down at Páirc Uí Chaoimh. How many opportunities do you get to play in the Páirc? And there's going to be Cork supporters there for the football so we'll want to put on a performance and go hell for leather."