Last week we stumbled into Ireland Reads, a new day dedicated to encouraging time out to read a book, but with today being World Book Day, we're looking at a couple of good GAA reads you could be throwing your eye on.
When it comes to matters football and hurling in Ireland, when you hear word doing the rounds that there's a book on the way, you're almost assured that player is hanging up their jersey.
Around Scoreline HQ our own (as in KCLR) Eoin Larkin features on the list below alongside books from some of the finest crops of managers, hurlers and footballers in the last few years.
At the time of writing, travel restrictions aren't going anywhere any time soon, so why not treat yourself to a book? While physical bookstores remain closed, you'll find some of these even knocking around supermarkets, petrol stations and online retailers.
You'll find links below to Amazon (affiliate, UK) and Eason (Ireland) with updates pending for more local suppliers. Both offer free postage on select (not every) title.
1. Until Victory Always – Jim McGuinness (2015)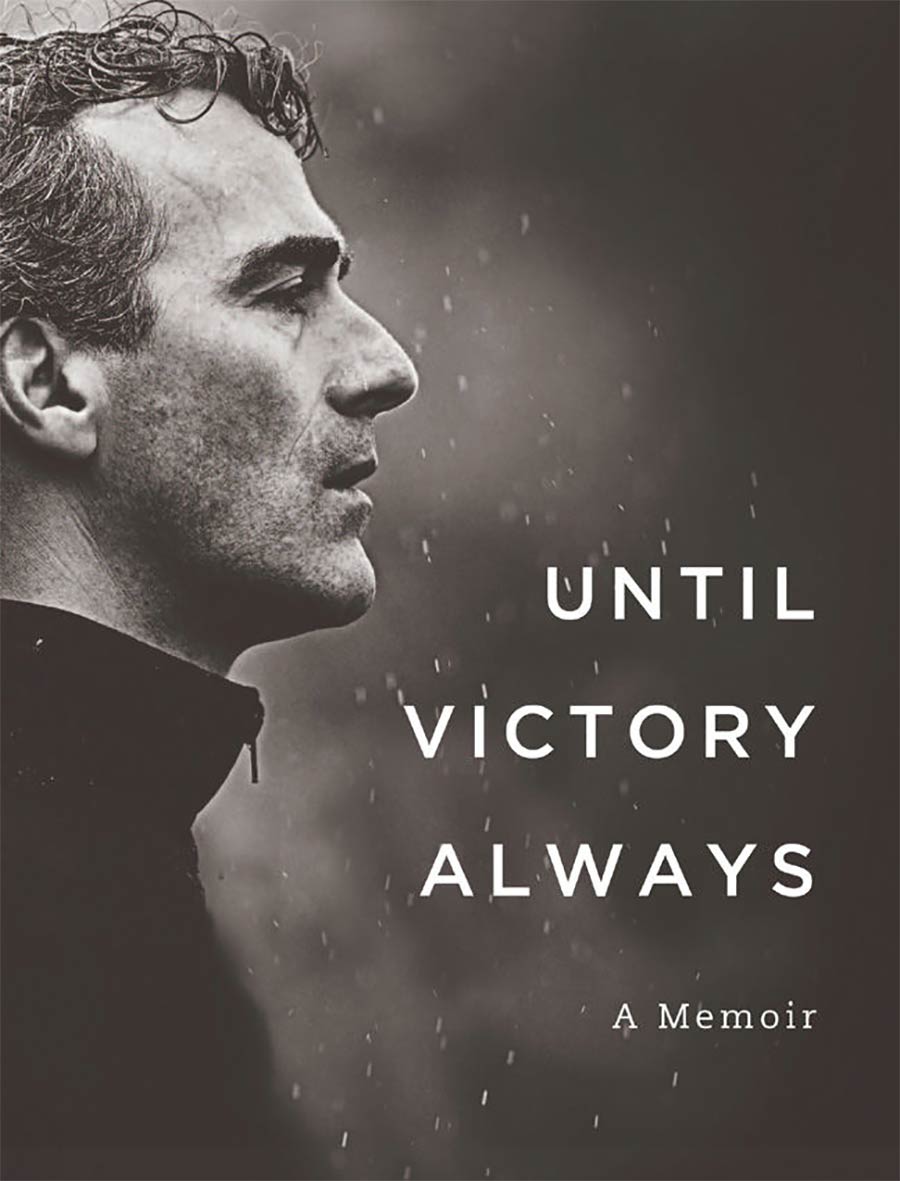 Until Victory Always scooped the 2015 Sports Book of the Year at the Irish Book Awards.
Jim McGuinness inherited a wounded thing when he took over as manager of the Donegal senior football team in the summer of 2010. When he stepped down just over four years later, the same group of players had won three Ulster championships, the All-Ireland title of 2012 and succeeded in overturning a century-old perception of how Gaelic football should be played.
His departure also marked the end of a personal odyssey, which had begun almost three decades earlier and weathered the aftermath of two family tragedies. Destined to become a classic, Until Victory Always is McGuinness's unforgettable and highly personal account of his years at the helm of the Donegal team.
2. Camouflage – Eoin Larkin (2019)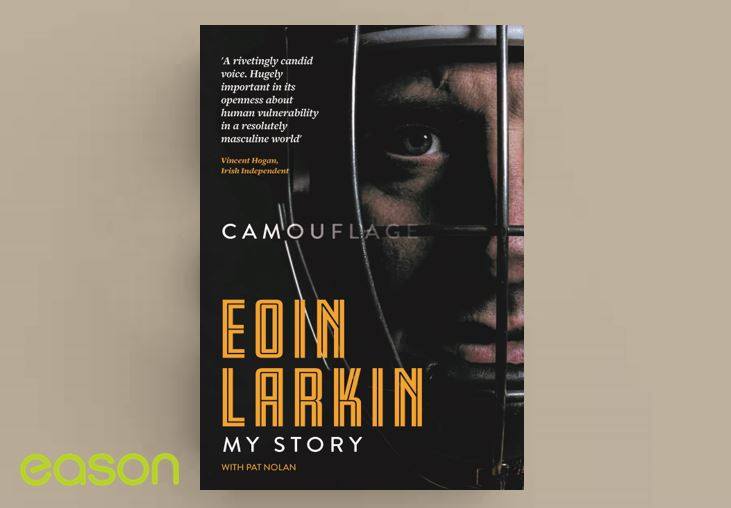 It's a few years now since Larkin departed the inter-county scene with Kilkenny. According to a recent visit to our 'Clash Act podcast, his club days with James Stephens may be spent tipping away on some junior fixtures while he turns his attention to club management in 2021 with Ballinkillen in Carlow.
Camouflage sees Larkin open up about the game on many levels, but also about the struggles he has endured with his own mental health and confidence, even with Kilkenny riding so high in the glory years of the noughties.
The book was penned alongside Pat Nolan, released to critical acclaim and while you won't pick up many secrets from behind the walls of the Kilkenny camp, you will get a great insight into what it takes to perform and continue to perform at the top level of the amateur game in Ireland.
3. The Warrior's Code – Jackie Tyrrell (2017)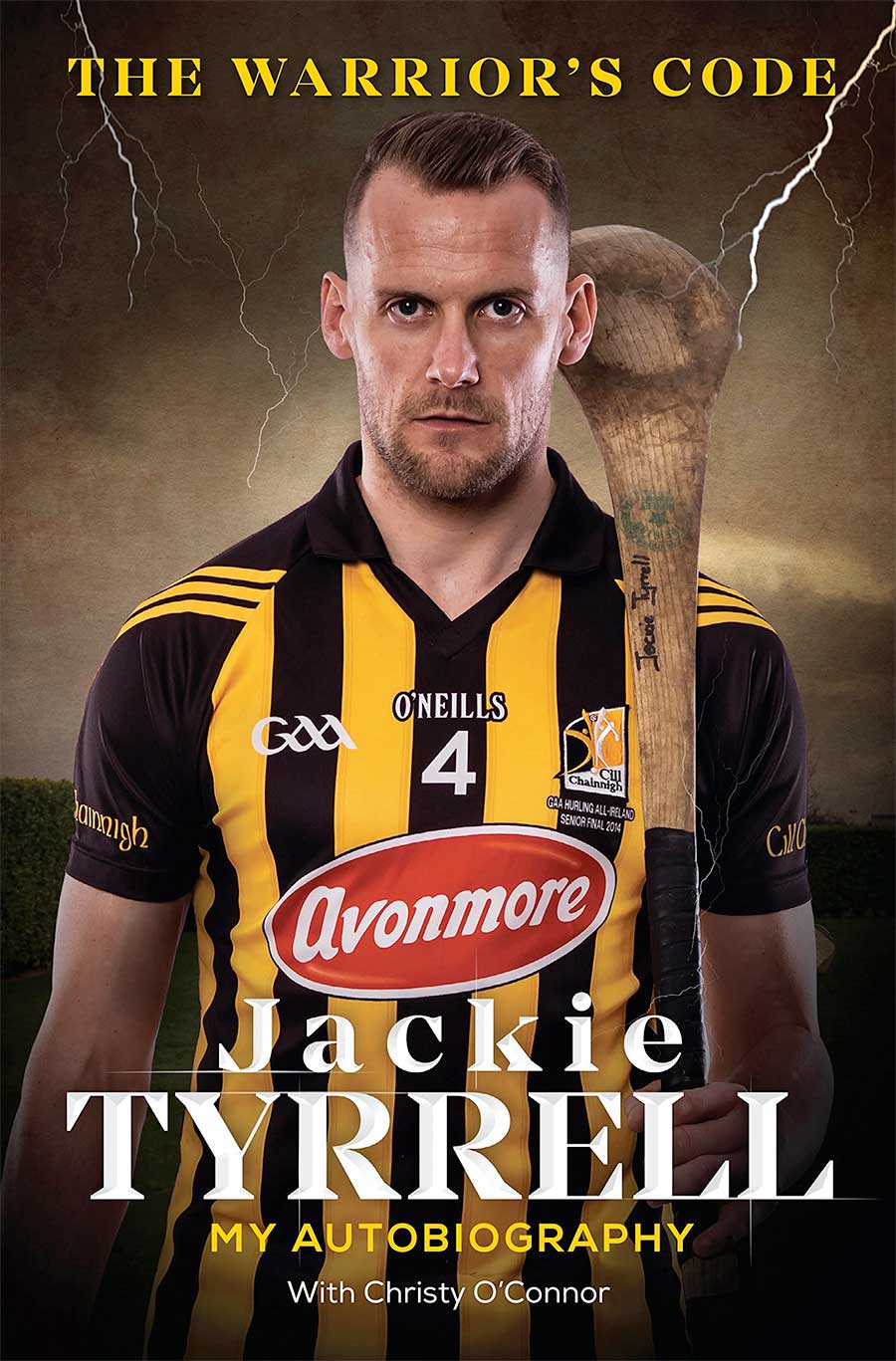 Before Larkin's book came along and before he was doing his thing on The Sunday Game, fellow club and county teammate Jackie Tyrrell released The Warrior's Code.
One of the most successful hurlers in Irish sporting history, this story, written by the award-winning Christy O'Connor, lifts the lid on what motivates a winner of nine All-Ireland titles and four All-Star awards. And for anyone who has ever wondered what makes the Kilkenny club such a success machine, Jackie Tyrrell provides some answers.
4. Standing My Ground – Brendan Cummins (2016)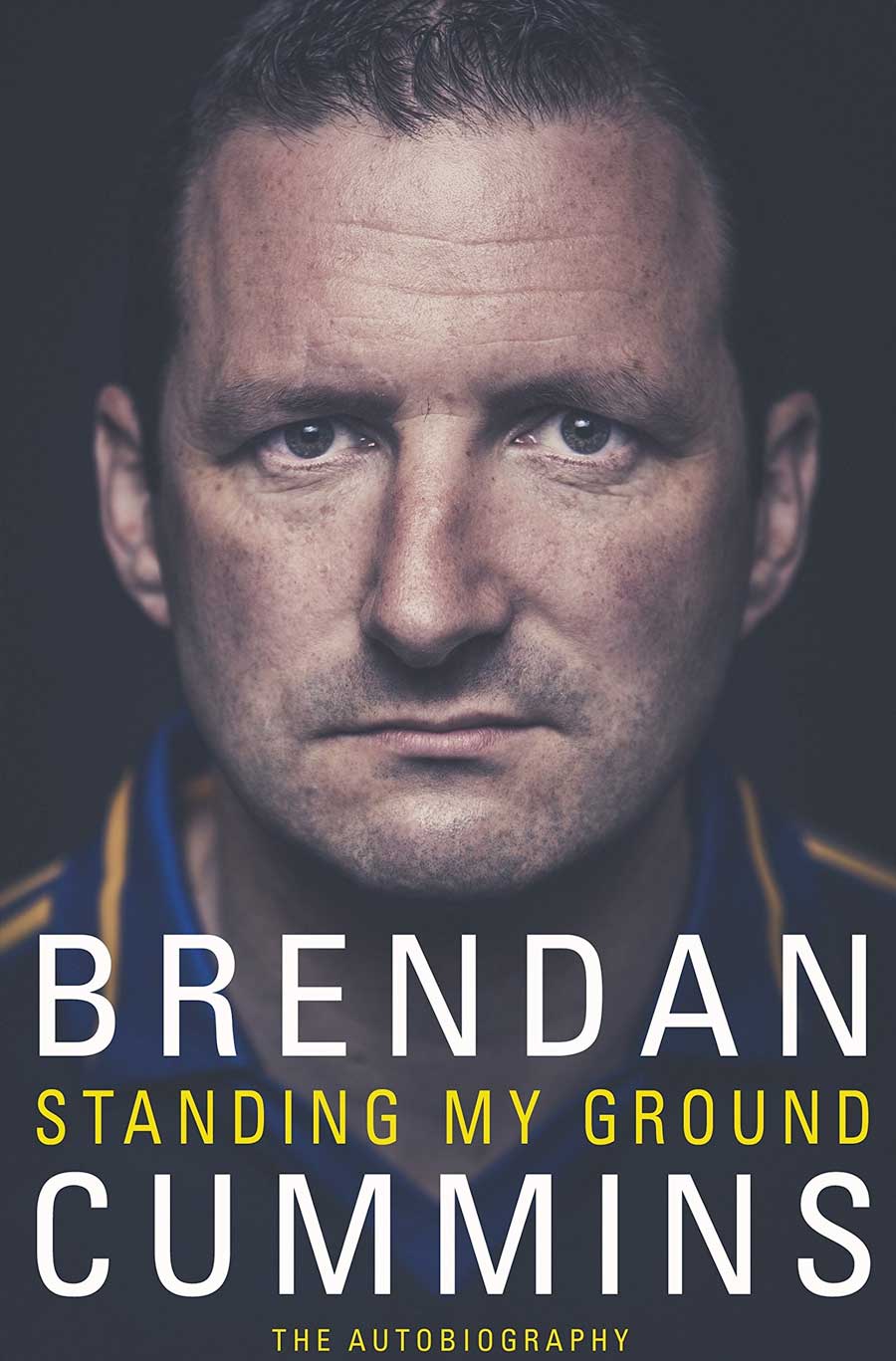 By the time he brought out his book, Brendan Cummins had made more senior hurling championship appearances than any other player in the history of the game.
In an era that produced such brilliant goalkeeping talents as Davy Fitzgerald (also on this list), Donal Óg Cusack and Damien Fitzhenry, many would argue that Cummins has earned the right to be considered the greatest of them all.
But what makes the man tick? What were some of those standout memories as he took in some of the biggest games for his county from between the posts?
Making his league debut for Tipperary in 1993, Cummins stayed at the top of the inter-county game for 19 consecutive seasons, collecting two senior All-Ireland medals, five Munster championships, four League titles and five All-Star awards.
5. The White Heat – Tomás Ó Sé (2015)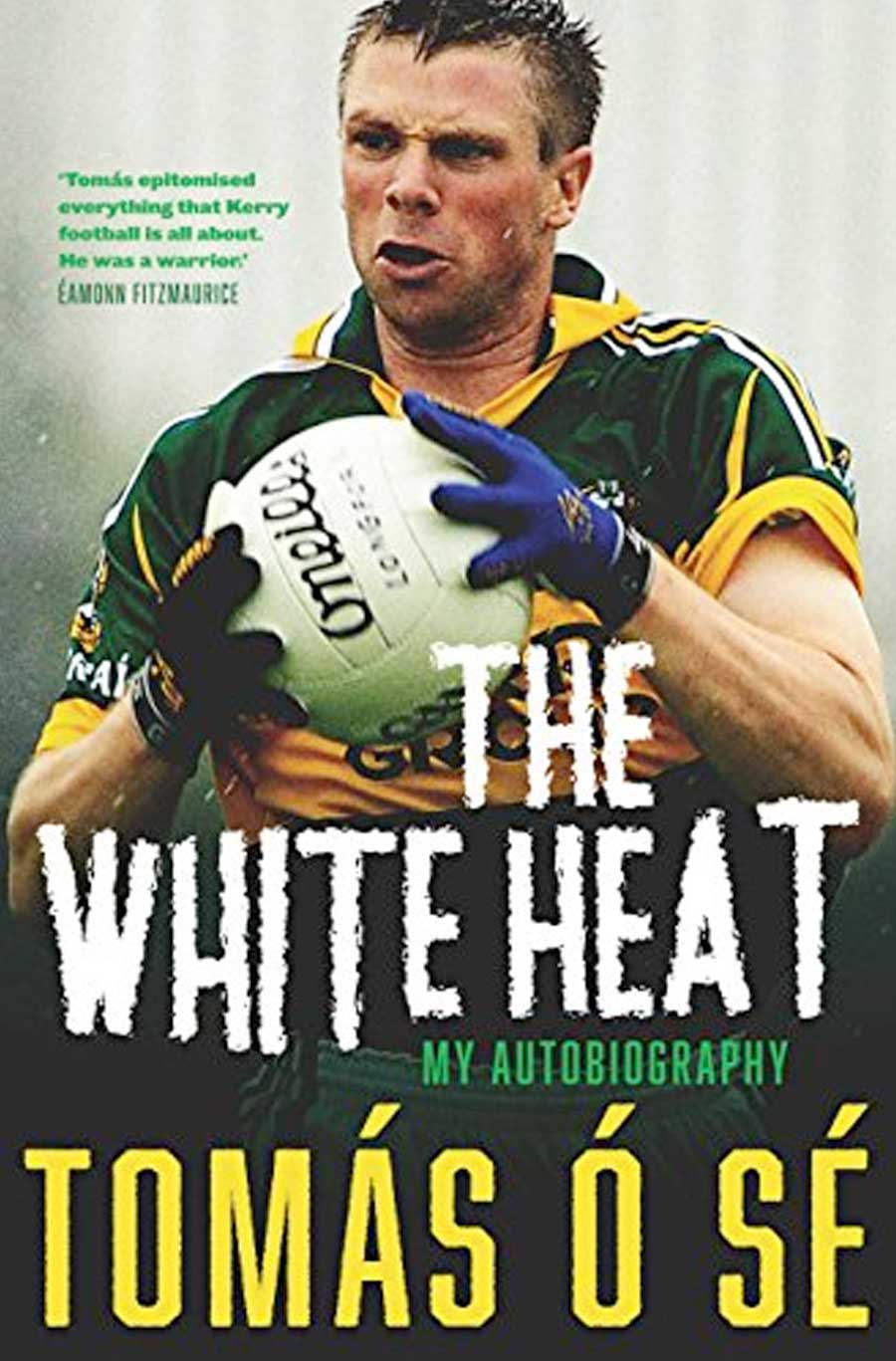 When Tomás Ó Sé retired from the Kerry senior panel in 2013, he did so as one of the longest-serving players in intercountry history and one of its most prolific winners.
But his drive and determination weren't forged in a vacuum: they came from growing up in a family and place where Gaelic football was all that mattered. For Tomás and his brothers Marc and Darragh, football always came first – each of them inspired by the larger-than-life personality of their uncle Páidí, the talisman of Kerry's fabled team of the early 1980s.
6. At All Costs – Davy Fitzgerald (2018)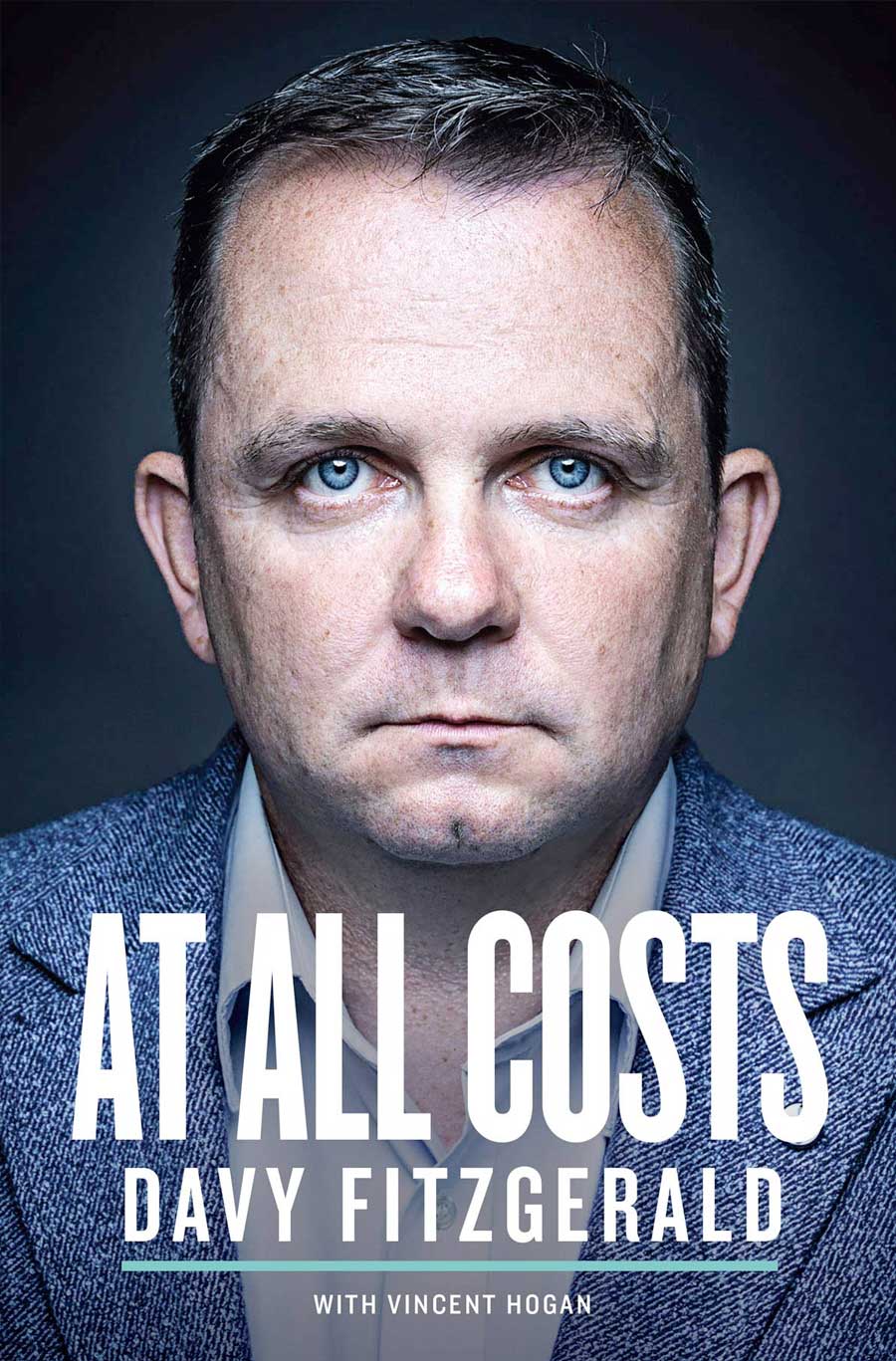 Davy Fitzgerald is one of hurling's defining personalities. A two-time All-Ireland winner as a player and once as a manager, he has spent the past decade consolidating a reputation as one of the most innovative and dynamic coaches in the game, first with Waterford, then with his native Clare and, most recently, with Wexford.
For Davy, however, exacting in his standards and possessed of an unshakeable will to succeed, victory has always come at a cost. His playing and managerial honours, though formidable, are matched by a roll call of public controversies and private challenges every bit as lengthy and varied.
In this, a raw and forthright account of his time in management, Fitzgerald returns to the moments that have defined his career to date – the tactics and gambles, the breakthroughs and regrets, the friendships and fallings out – all the while measuring his judgement and the toll his single-minded pursuit of excellence has taken on his health and those closest to him.
7. The Choice – Philly McMahon (2017)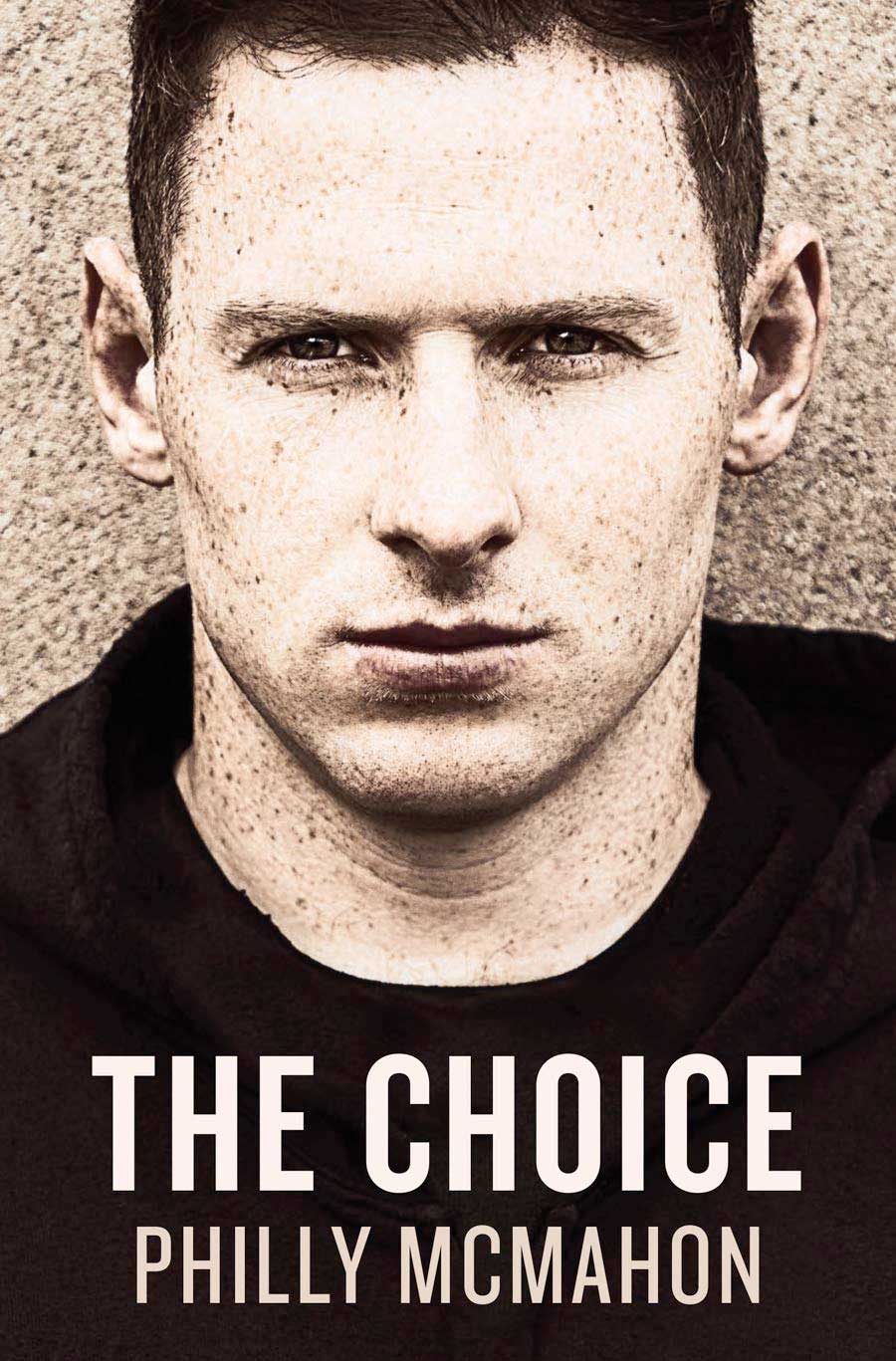 When Dublin footballer Philly McMahon lost his older brother John in 2012, it brought to an end a painful decade, during which John had slipped from the family circle into a deteriorating cycle of addiction. The effects were personally devastating, but amidst the loss, there was a glimmer of hope, of opportunity, and what ultimately became the starting point for a journey of remarkable self-discovery.
In this profound and inspirational memoir, McMahon traces his and John's paths, from his earliest recollections of their childhood through the maelstrom of Ballymun's heroin epidemic. He considers the relationships, tensions, arguments and chance occurrences that pushed them in very different directions: Philly to university, the boardroom and the hallowed turf of Croke Park; John to exile in London, heartbreak and, ultimately, tragedy.
Raw, vivid and intensely moving, The Choice is many things – an epic story of triumph in the face of adversity and loss, a family saga, a tribute to the redemptive power of sport – but above all, it's a stirring meditation on the roles compassion and resilience can play in shaping our lives, and those around us, for the better.
Philly McMahon's story with Niall Kelly scooped the 2017 Sports Book of the Year at the Irish Book Awards.
8. The Autobiography – Henry Shefflin (2016)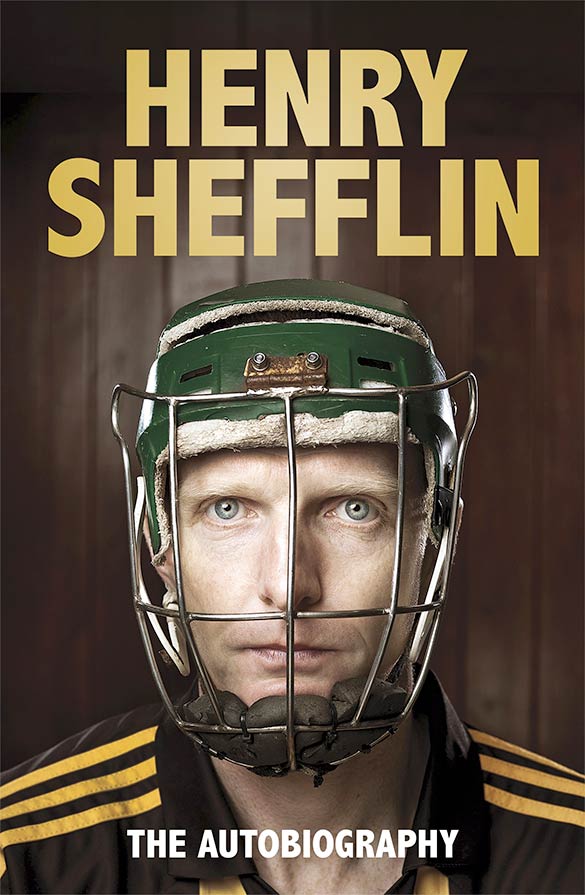 There was a bigger crowd in Set Theatre in Kilkenny the morning Henry Shefflin announced his retirement from inter-county hurling than there was for Bruce Springsteen coming to play Nowlan Park. Granted, Henry was in-house that day with Ned Quinn, Bruce was asleep in Jersey as the Wrecking Ball Weekender was unveiled.
Two big occasions, but what followed the gathering in Set Theatre was a sell-out night for the Ballyhale Shamrocks clubman in Cillin Hill the night he launched his autobiography with Brian Cody, Tommy Walsh and more chipping in on the night.
From school days in Kilkenny to his inter-county breakthrough, dealing with injury, and the highs and lows of All-Ireland victories and defeat, there's plenty of meat and bones in Shefflin's book, the only player of the modern age to depart the scene with 10 All-Ireland medals in his back pocket, etching his name in the history books as one of the game's greatest.
9. All In My Head – Lar Corbett (2013)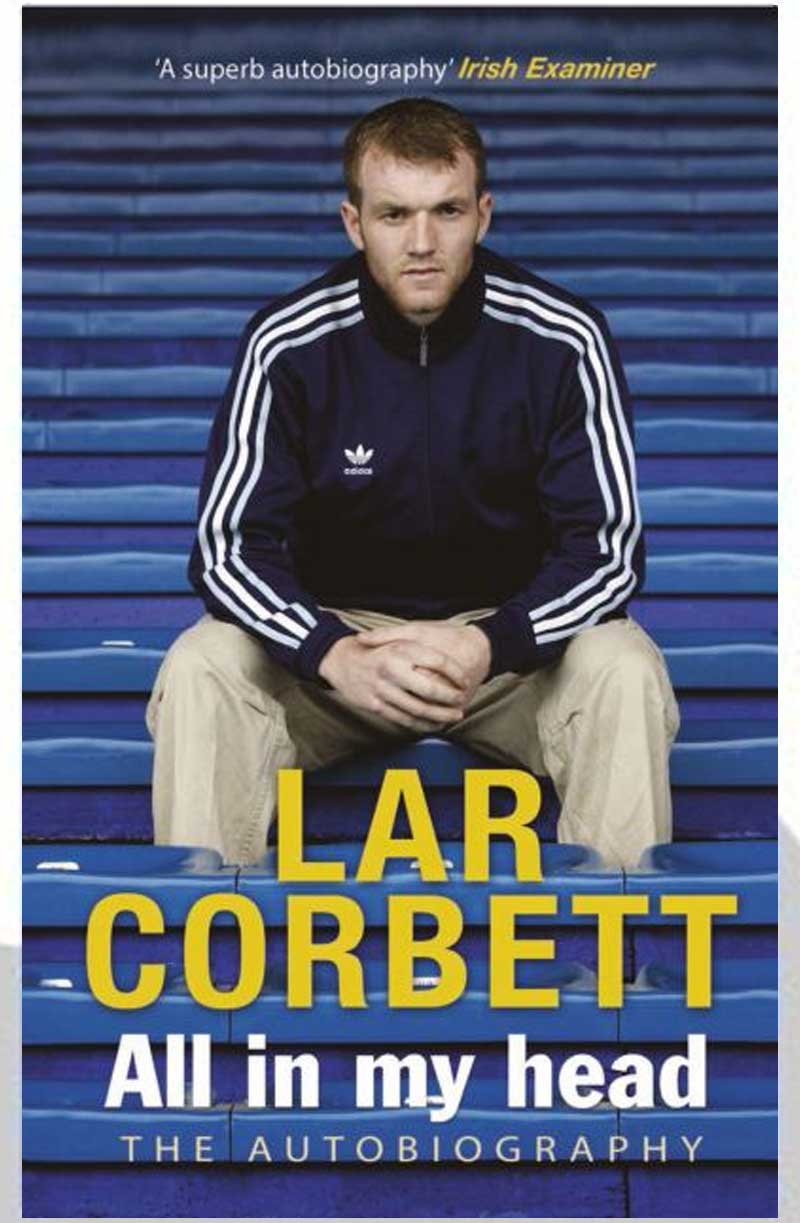 For Tipperary hurling, defeat in the 2012 All-Ireland semi-final was heartbreaking. For Lar Corbett, it was devastating.
Then again it has never been a straight road for the three-time All-star and 2010 'Player of the Year'. Deemed not good enough to play for Tipperary at minor level, he was 19 before his unique talent was identified by Nicky English who gave Lar his chance in the All-Ireland winning squad of 2001. But this success was to be followed by years of despair as Tipperary hurling floundered, managers came and went, and a recurring hamstring condition left his career hanging in the balance.
The turning point came in 2007 with the arrival of the 'dream team' of Liam Sheedy, Eamon O'Shea and Michael Ryan. Encouraged to play more freely and to exploit his explosive pace, Lar soon became one of the most lethal forwards in the game. His three-goal blitz against Kilkenny in the 2010 All-Ireland final is the stuff of legend.
Following defeat in the 2011 All-Ireland final, Lar stepped away from the game in February 2012 but was ultimately persuaded to return for the championship. Then came the disastrous semi-final where tactical changes kept Lar largely out of the game and provoked unprecedented criticism from media and fans alike. In All In My Head, Lar offers a unique insight into what happened on that day and over the turbulent year leading up to it.
10. Dalo – Anthony Daly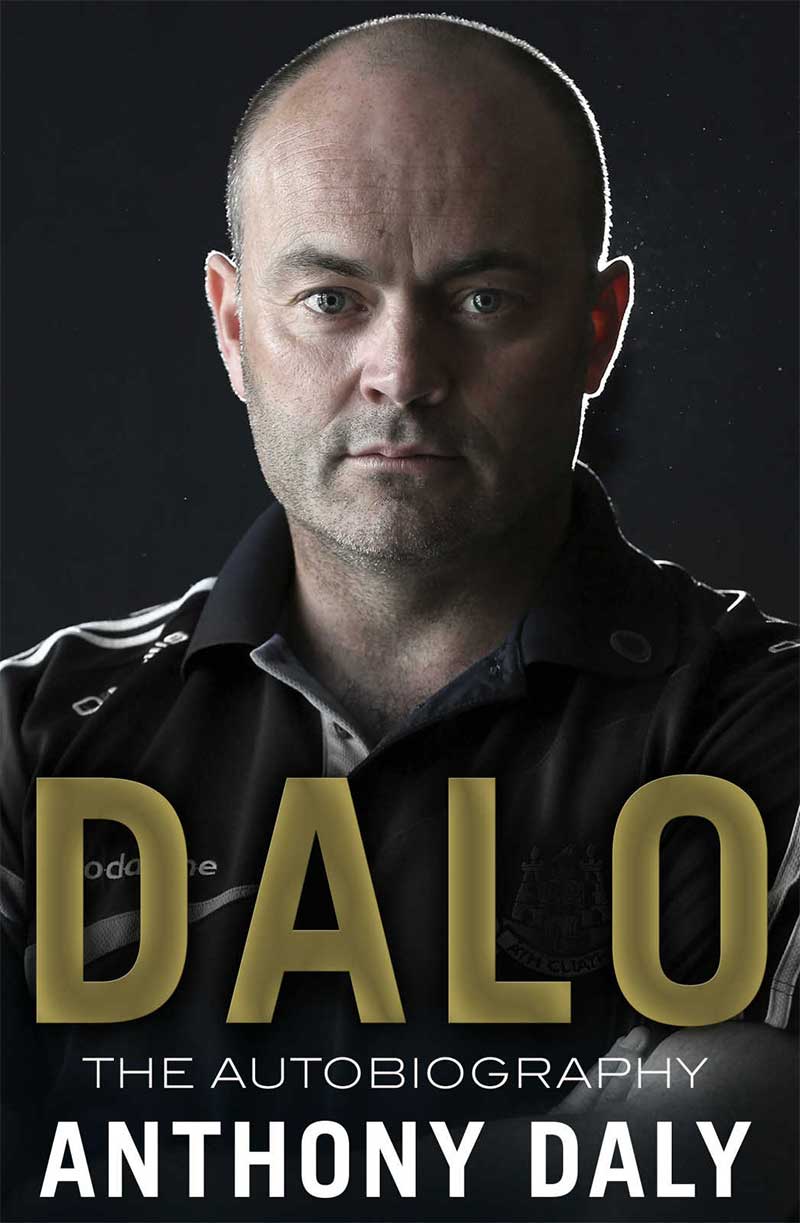 Anthony Daly was the most successful captain in the history of Clare hurling, leading the county to two All-Irelands and three Munster titles. Regarded as an inspirational figure by his fellow players, Daly's innate leadership and character prompted the Clare players, just three years after he had finished his playing career, to pursue him as a manager at the age of just 34.
During his three years in charge, he took Clare to the cusp of two All-Ireland finals, agonisingly losing the 2005 and 2006 semi-finals to the eventual winners, Cork and Kilkenny.
It was that kind of ambition and drive to succeed which attracted Dublin hurling to Daly. Taking over the county in 2009, he led Dublin, in 2011, to their first National League title in 72 years and, in 2013, their first Leinster title in 52 years, before he retired as manager in September 2014.
This is Daly's story.
11. The Hill – Bernard Brogan (2020)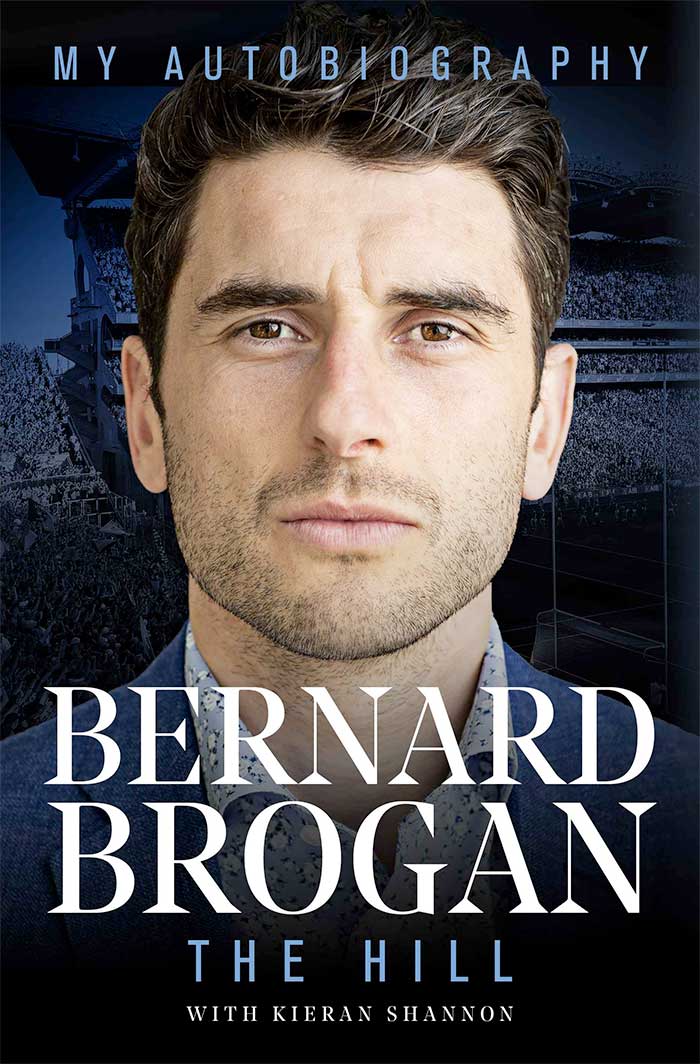 Brogan's life story is one of the most keenly-anticipated Irish sports autobiographies in years.
The Hill is an inside look into the seven-time All Ireland senior winner's life in blue, with a heartfelt and honest insight into the remarkable ups and downs of the career of the Dublin legend. Brogan details the effort and frustrations that came with trying to get back from that last cruciate injury to try to play for Dublin again, the historic Drive for Five, and how he and Dublin became such a force in the first place.
12. Gooch: The Autobiography – Colm Cooper (2017)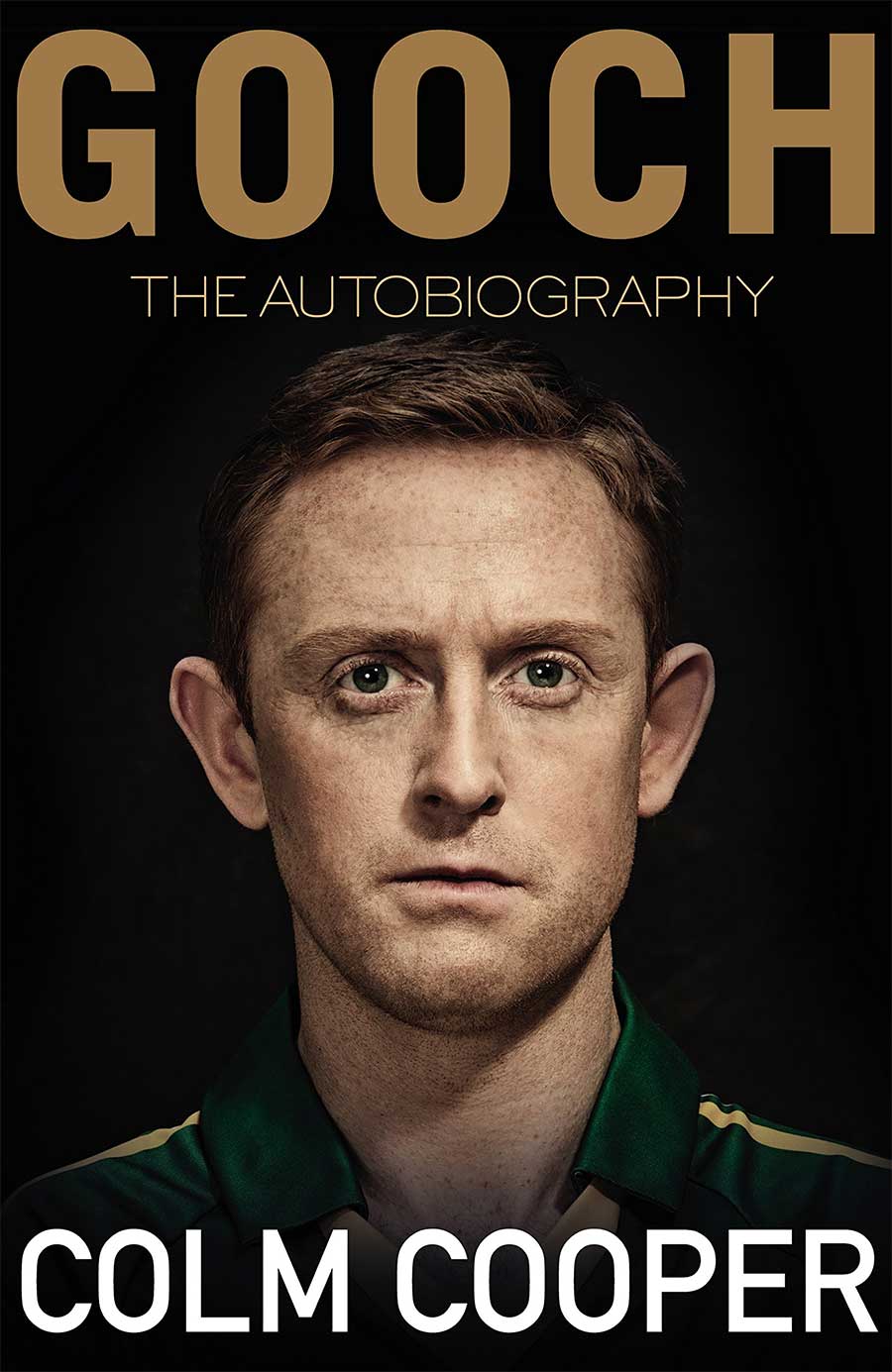 When Colm Cooper retired from inter-county football in 2017, he left behind a remarkable legacy.
The holder of five All-Ireland medals and eight All-Stars, he was Kerry's stand-out forward for fifteen years. From a family steeped in Gaelic football, and a core member of the Dr Crokes team, Colm was still in his teens when he first played for Kerry at senior level. Overcoming struggles with injury and personal tragedy, Cooper became one of the GAA's most recognizable and best-loved figures at a time of tumultuous change in the game.
But the man known nationally as 'Gooch' is also an intensely private figure who has never courted publicity and his personal story remained largely untold. Until this book came out, that is.
13. Dark Blue – Shane Carthy (2021)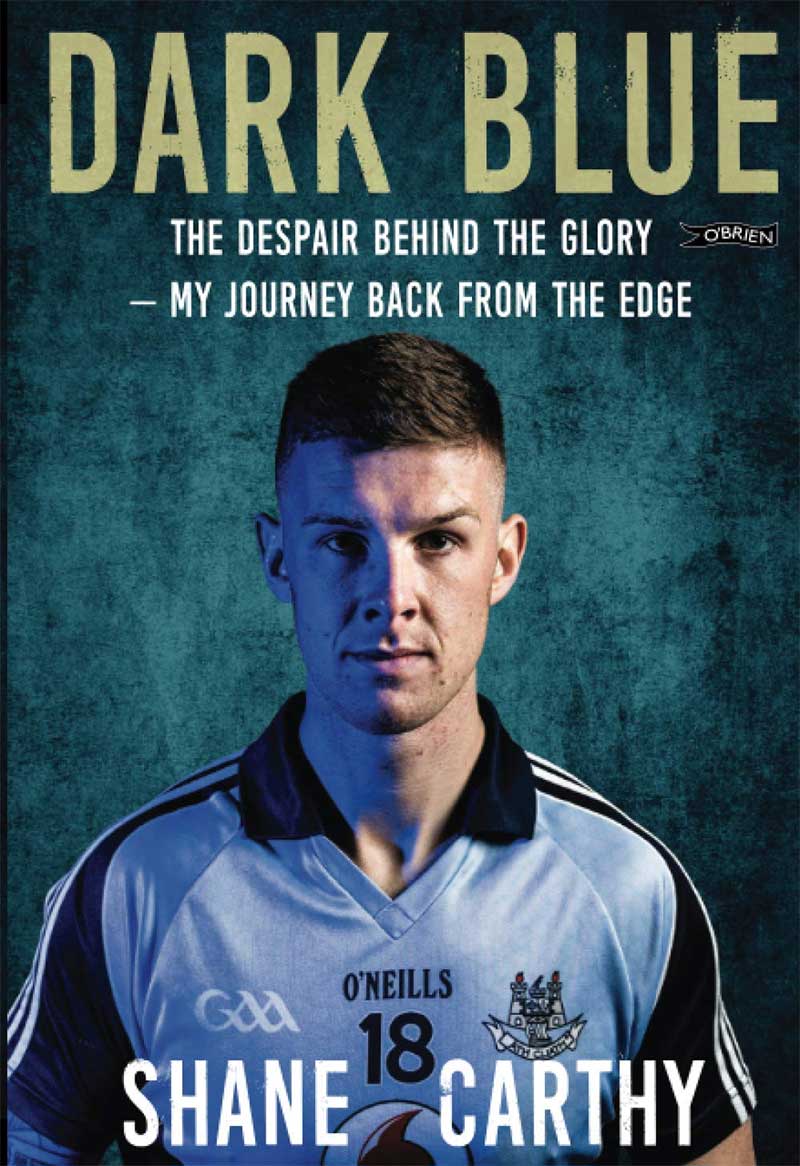 The most recent release on this list, Shane Carthy writes frankly and eloquently about his journey over the last five years. He details, without overdramatising, the downward spiral which, days after producing a man-of-the-match display in Dublin's 2014 Leinster under-21 final win over Meath, saw him wake up in St Patrick's Mental Hospital.
Carthy also explains what ultimately brought him back to where he is now, discovering a path where life is worth living. He hopes that through his words and actions he can show people that there is a way out of the suffering they may be experiencing and the path, although difficult, is worth travelling.