While the manner of victory may not have been as decisive as he would have liked, Eoghan Chelmiah is the new Karate Combat world bantamweight champion.
The Arles native, a multiple-time European and world champion in karate, is an engineering student at IT Carlow and trains out of Team Ryano Kilkenny's MMA facility in Kilkenny city.
Having earned a fight contact for the global organisation's third series, Chelmiah fought his way to Thursday night's final with a KO victory in his first outing earlier this year followed by a decision victory in his second.
Read: Just what exactly is Karate Combat and how does it work?
French fighter Ilies Mardhi provided the opposition for last night's thrilling showdown in 'the pit' – Karate Combat's fighting arena – and looked to have the upper hand in the early exchanges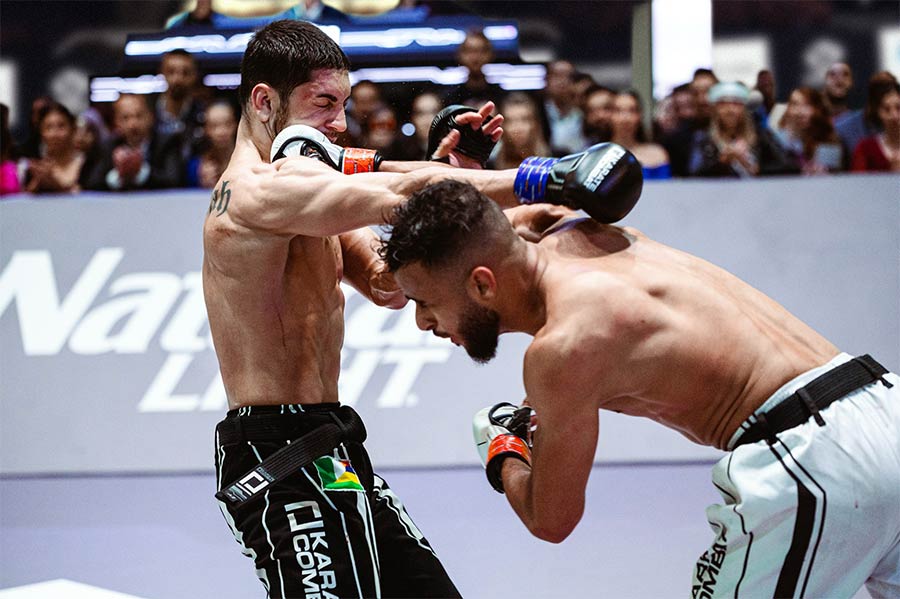 The opening three rounds proved very back-and-forth, both fighters showcasing an incredibly high level of technique and conditioning to enter the championship rounds.
Heading into the fourth, Chelmiah started to find a groove, shorten the distance and turn up the aggression, dropping Mardhi with a flurry of hooks, the Frenchman having missed a head-kick to open to space for the attack.
The fifth showed no let up from either fighter, trading hard shots and kicks all the way to the end, Chelmiah looking like he was trying to empty the tank and force the finish with Mardhi taking his foot off the gas.
Overtime
With five rounds in the bag and the contest so evenly fought, the judges couldn't separate the scores and called for a sixth overtime round, Chelmiah again first to the floor (he doesn't sit down between rounds either) and ready to go again.
Looking surprised that the fight would need a sixth round to settle the result, Mardhi revealed he had broken his hand in the fifth, or earlier, and would not be able to continue.
"At the end of the fifth, under Karate Combat rules, if the judges denote an overtime round, it needs to be a split decision", explained renowned referee Marc Goddard.
"It was a split decision so the sixth overtime round was announced. Unfortunately, the fighter in the blue corner couldn't answer the bell (Mardhi). He told me he broke his hand and he since retired himself out of the fight which means his opponent will win by valid TKO".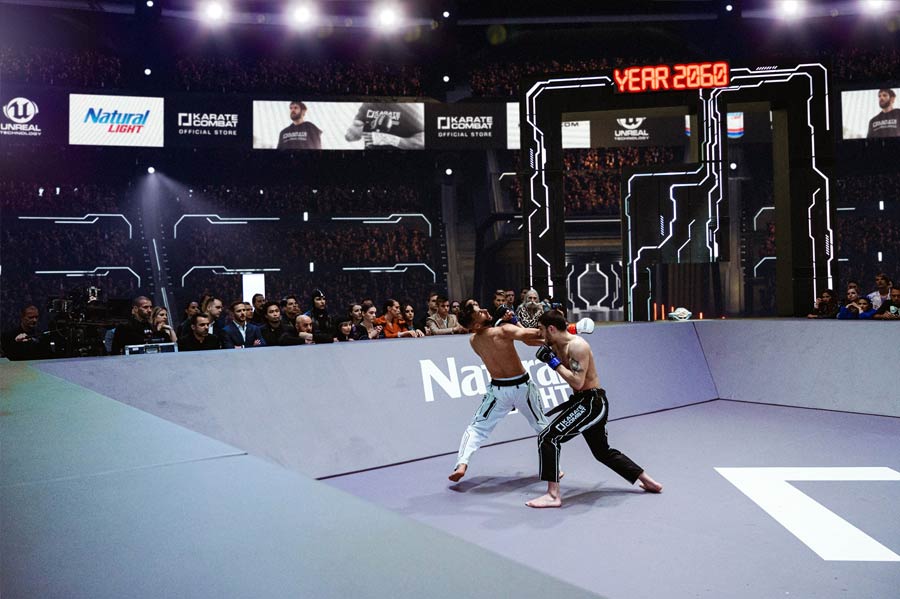 Run it back
With the fight waved off and a TKO awarded, Chelmiah claims Karate Combat's world bantamweight title but is already looking to run things back and leave no doubt as to who the better fighter is.
"It's a confusing moment", said Chelmiah in his post-fight interview.
"It's what you work extremely hard to get and that's not the way you want to win. It's very unfortunate but I've no doubt we'll run this back and it will be a ten times better fight next time."
"I'd love to fight him again, set this straight. I don't want to win it this way. I want to finish him or make it complete undisputed, I don't want any arguments against it."
Regardless of the outcome, there's no doubting his victory has been paid in hard work and perseverance and should we see Chelmiah take the stage as part of series 4 or indeed to go to further platforms, it's bound to be entertaining watching his career continue to blossom.
Watch: Chelmiah v Mardhi, Karate Combat Season 3 Finale
Hit play above to watch the entire fight as broadcast on CBS / Eurosport / YouTube. The fight begins around the 42 minute mark of the broadcast.