Kilkenny are through to another All-Ireland senior camogie semi-final having seen off Wexford in Cork on Saturday with relative ease.
After the game, Martin Quilty caught up with Kilkenny manager Brian Dowling to get his thoughts on the game.
"We're very happy with the first half, the first 20 minutes especially I thought we were really motoring well", said Dowling after the final whistle.
"It was probably the best 20 minutes we played all year, but we dropped off in the second half. That happens when you're that far ahead, but that's something that we have to work on for next week as we know that you can't do that in an All-Ireland semi-final or you'll be out of the championship fairly quick."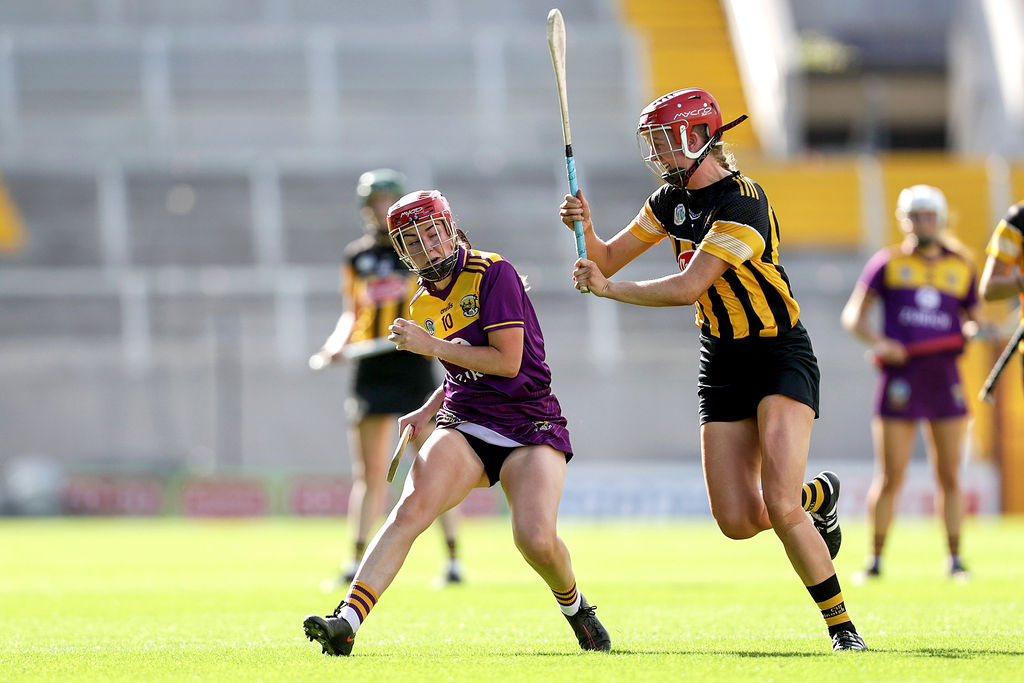 Kellyann Doyle
While Kilkenny looked comfortable in the manner of their victory – for the most-part anyway – the occasion was marred by an injury to seasoned performer Kellyann Doyle.
"It's just a shoulder injury at the minute", says Dowling of Doyle as of Saturday evening.
"We're hoping maybe she's ok for next week but we'll have to assess it in the next day or two. At the time I thought it sucked the energy out of it), I thought Kellyann was having a super game. Everything good in the first half was coming from Kellyann, making runs through the middle which she's brilliant at."
"I hope for her own sake – she's after having a lot of serious injuries in the last couple of years – please God she'll be ok."
Second half
Was there an element of complacency about Kilkenny's first-half performance considering the gap on the scoreboard at half-time? Having put daylight between the sides at the break, the score was put to Dowling to see if that was a trigger for Kilkenny's sluggish second-half showing.
"I think so, but it fairness to Wexford they came out in the second half, upped their intensity big time. They really put it to us and look, we're really disappointed with the second-half performance. We came down here to win a quarter-final, we won by 13 points so we're happy going home to Kilkenny, looking forward to Sunday week with lots to work on as well."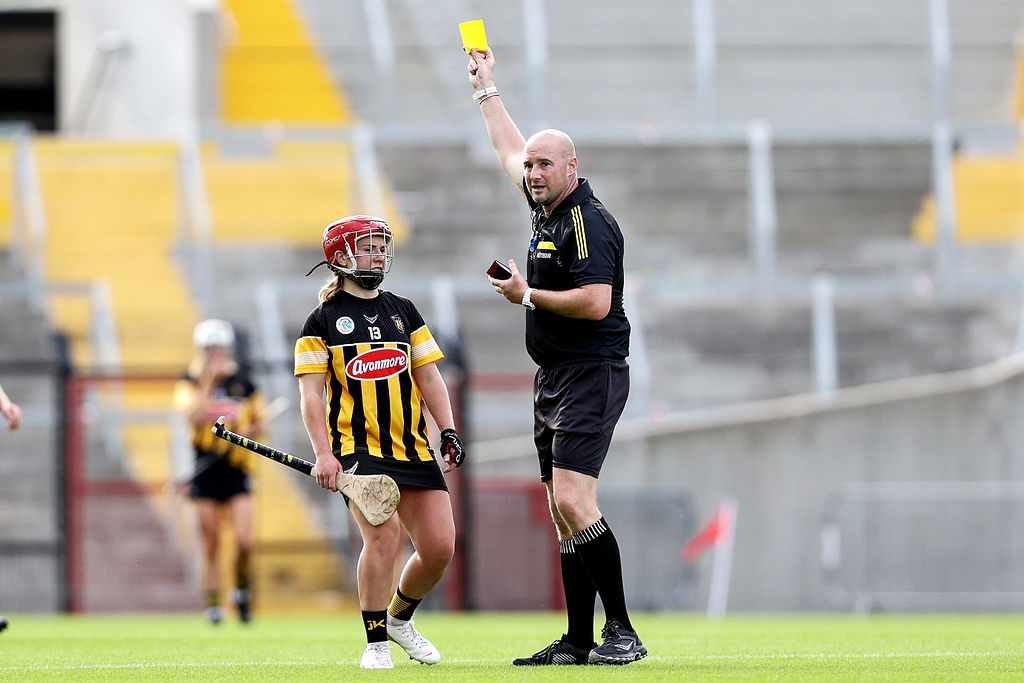 "We wanted to start well today. We felt if we gave Wexford a bit of a run on us at the start, we'd give them a lot of confidence. We wanted to start well as we've not been starting well in a lot of games this year. "
"In fairness to the girls, we started well, got the few goals, Steffi Fitzgerald was through for another one, could have got a goal. The third one was lucky enough but we'll take it anyway."
"We'll have to be ready to put in our best performance of the year if we're to get to an All-Ireland final."
While Doyle is rated doubtful at the moment, Kilkenny may well be without Miriam Bambrick too. Having come on as a second-half substitute, Bambrick saw straight red late in the game for an off-the-ball incident.
Should her dismissal be upheld, it's likely she will miss Sunday's semi-final at the very least.
Kilkenny will face Cork in this year's semi-finals while Galway will meet Tipperary, both games in Croke Park on Sunday 29 August.