When Kilkenny and Antrim meet in Croke Park on Sunday, it's the Jack McGrath cup at stake.
The Cats may well be seen as underdogs here, having already tasted defeat at the hands of Antrim this year. It's their first trip back to Croke Park at intermediate grade too since 2016.
Then captain Áine Fahey put it quite simply last night – "they've got nothing to lose and they can throw the kitchen sink at them."
With both sides qualifying out of the same group, familiarity will be there, but lets have a look at the numbers that got both sides to the final.
Championship stats
Highest scorers: Antrim (13-72 in total for 111 points)
Top goal-scorers: Antrim (13)
Top point-scorers: Antrim (72)
Most conceded: Carlow (16-55)
Total scored throughout the championship, all sides: (74-582 for 804 points total)
Kilkenny come into Sunday's fixture with four wins from seven this year.
A single league win was followed up by three championship wins, the Cats tasting defeat twice in the league and once in the championship.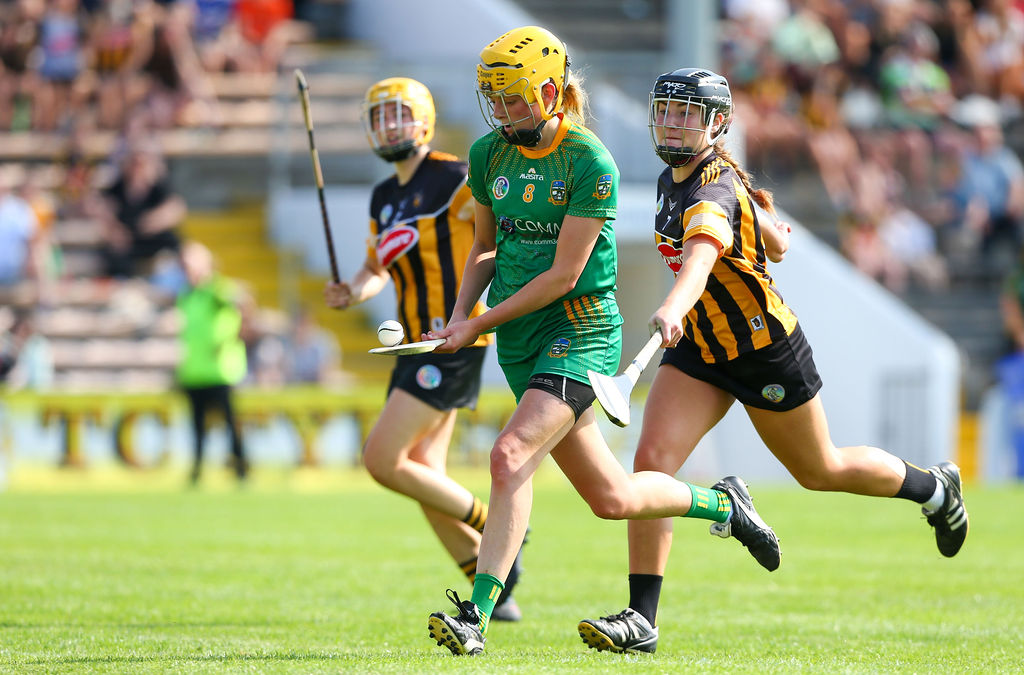 Antrim have gone a few better, adding to their favourites tag, with eight wins from ten in total, losing once each in the league and championship. The women from the north were beaten finalists in last year's Intermediate showdown while Kilkenny didn't feature at the grade in 2020.
Antrim are also Division 2 league finalists this term and Sunday marks their third consecutive final in national competitions. Their free-scoring nature has seen them notch up the highest points tally of any county across all adult championships.
History might be the one thing on Kilkenny's side, having claimed the intermediate crown twice (2008 and 2016) while Antrim haven't taken a win since the competition was originally the All-Ireland Senior B championships with victories in 2001 and 2003.
Kilkenny's path to the final
Kilkenny have scored 5-56 in the championship to date, trailing Antrim by a sizeable margin.
Round 1: Antrim 2-13, Kilkenny 1-12
Round 2: Kilkenny 2-24, Kildare 1-07
Round 3: Kilkenny 2-07, Cork 0-09
Semi-final: Kilkenny 0-13, Meath 0-09
Antrim's path to the final
With 13-72 bagged in the championship, Kilkenny will have to be at their defensive best to throttle Antrim's attacking prowess on Sunday.
Round 1: Antrim 2-13, Kilkenny 1-12
Round 2: Cork 2-14, Antrim 2-11
Round 3: Antrim 3-16, Kildare 1-07
Quarter-final: Antrim 4-19, Kerry 1-07
Semi-final: Antrim 2-13, Galway 1-13
While Antrim were in free-scoring form, only Galway and Cork had a better defensive record than Kilkenny with a concession of 3-38 this year.
Whatever way it plays out on Sunday, you can catch the game live on air and in full from 2pm on KCLR, Scoreline.ie and in the KCLR App, available for free in your app store.