This article is part of a series of articles on food and fitness for February 2021 on Scoreline.ie. You can find the full list of articles here.
Want to track your steps, your walk, run or cycle? There's an app for that.
In fact, there's a boatload of apps out there operating on both free and premium levels but to get the conversation going, we're starting with some of the best free apps to keep your activity in check.
1. Strava (iOS/Android)
Strava bills itself as the number one app for runners and cyclists, and you can see why with the sheer amount of data you can garner out of it. From route building to heart and power performance, tracking personal bests, leaderboards with locals and more, there's plenty to digest. The more you want though, you will pay with a premium subscription running close to €60 a year.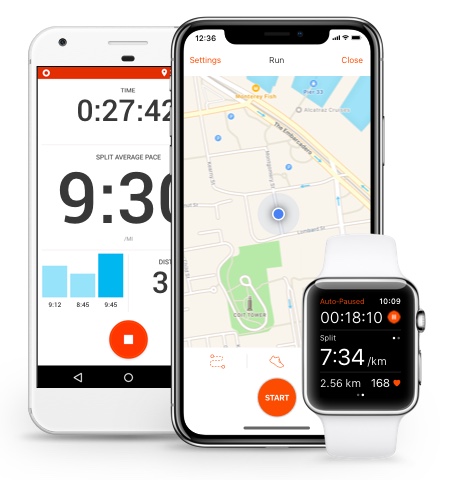 However, for all your day-to-day tracking, it's all free.
I can see how much I'm doing daily and weekly, set goals for time, distance, view all my activities on a map and like, this, embed them back into my own website – and you don't have to use the phone either. If you're using a virtual setup like Zwift, your routes and stats will feed directly to your Strava account.
Download for iOS | Download for Android
2. Map My Run (iOS/Android)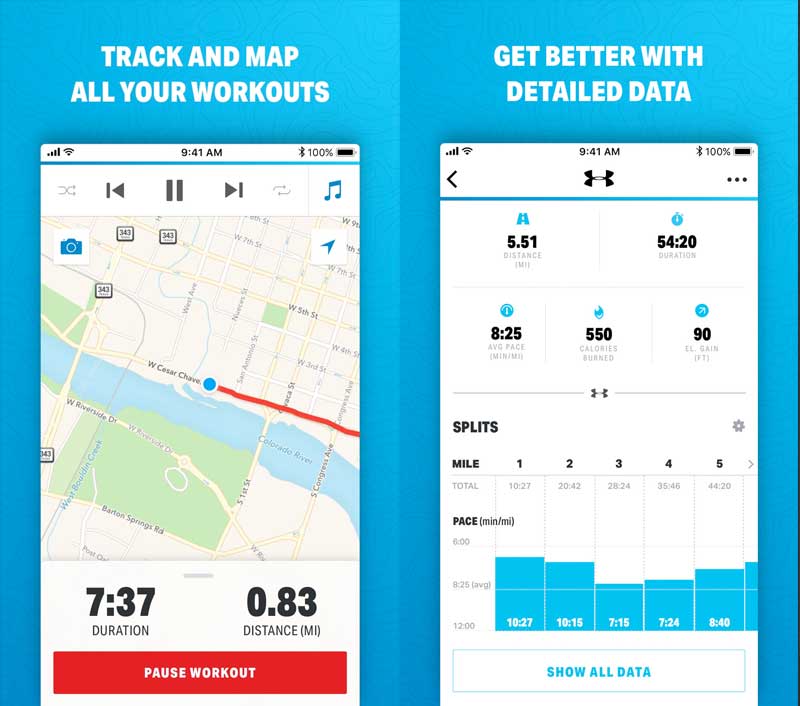 Map My Run (from Under Armour) is a big player, billing itself as "the best mobile run tracking experience, backed by the world's largest digital health and fitness community."
You can log any kind of workout using your phone or pair it up with your Garmin or Apple Watch. Analyse your data in the app or on the website, avail of adaptive training plans and track yourself pretty much everywhere you go. Like Strava, you can set and track your goals, as well as feeding in music and audio cues as you go.
Download for iOS | Download for Android
3. Runkeeper (iOS/Android)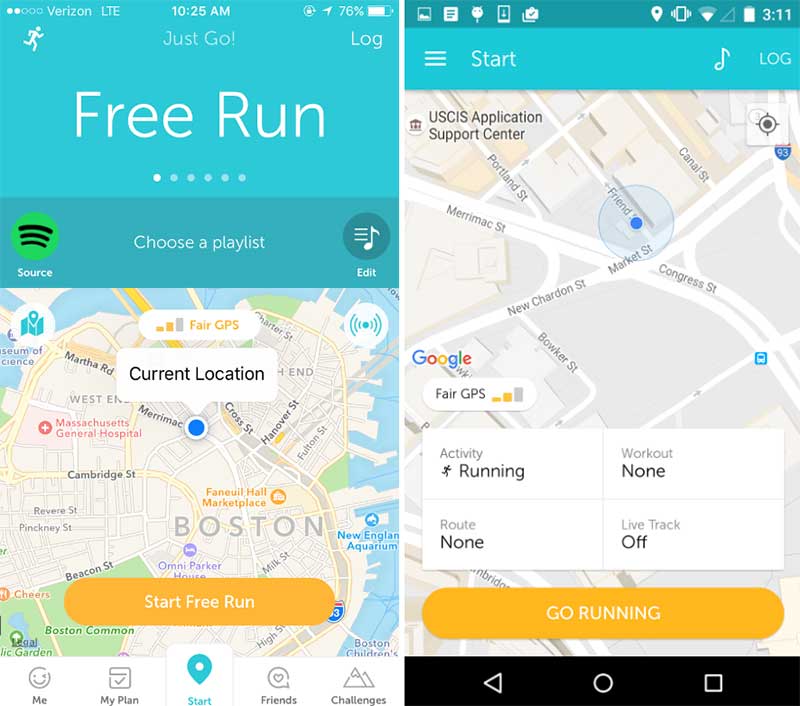 Every footwear brand needs an app these days and Asics have added theirs to Runkeeper.
The Runkeeper app helps you set your goals, train for them with tailored training plans and track your runs or walks and progress along the way. Audio cues help you monitor your pace and distance and keep you motivated along the way.
Download for iOS | Download for Android
4. Nike Running (iOS/Android)
If you're looking for something with a flashy design that comes with a bundle of features, the Nike Running Club is well-favoured. Get all the detail you need – pace, location, distance, elevation, heart rate, mile splits and more. Log your actual runners to see how much distance you're clocking up on them (even if they're not Nike).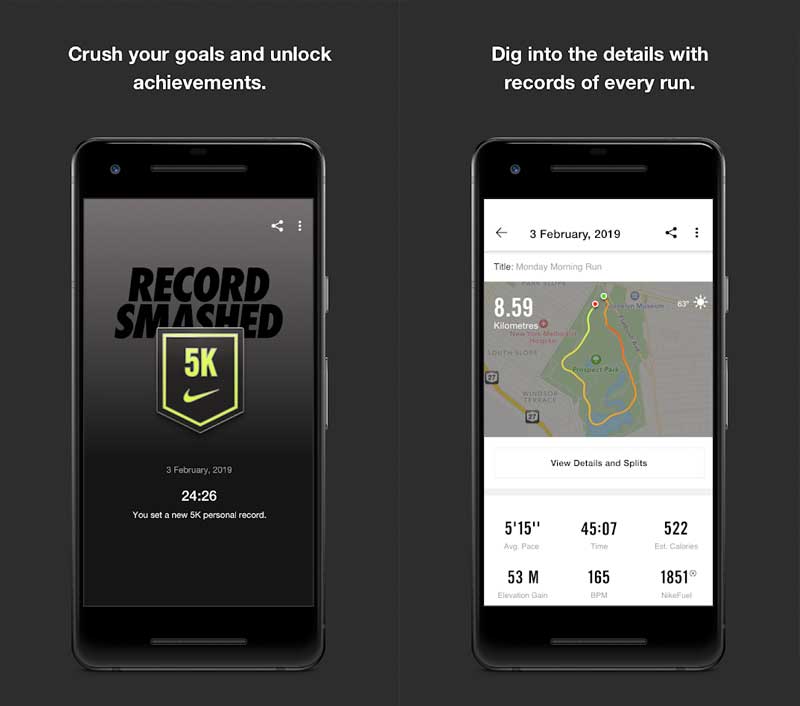 If you've got an Apple Watch or a Wear OS device, you're in for a treat as the watch support is really well done.
Download for iOS | Download for Android
5. Runtastic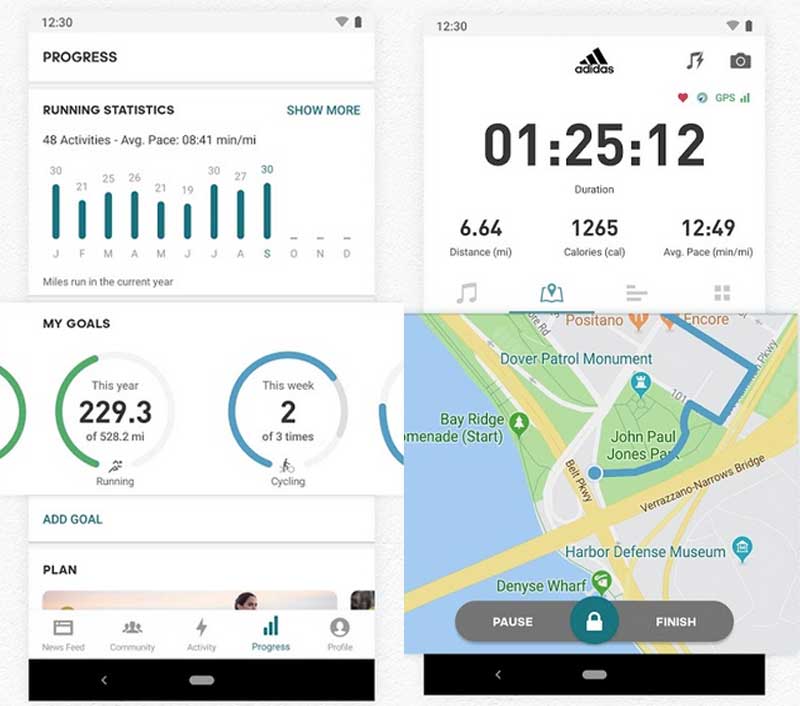 Anything Nike can do, and Asics can do, Adidas can do and their Runtastic app comes with some good options without having to jump into premium payments. Track your activities, boost your performance, celebrate your successes, ad some photographs and get access to all the stats you need – your distance, pace, calories burned off and more besides.
Beyond running you can track walking, yoga, bodyweight training and loads more activities and with somewhere in the region of 170m users, there's a pretty strong global community there to keep you company.